Back to Events
April 2022 Commerce Club Luncheon
Guest Speaker: Nick Karim, Vopak Moda Houston Terminal
Thursday, April 14, 2022
* Registration open until 4/13/22 at 12:00 PM ()
Event Details
Join us at the Commerce Club luncheon on Thursday, April 14th to hear Nick Karim, Vopak Moda Houston Terminal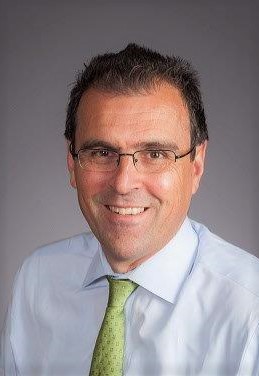 Nick Karim is General Manager of the Vopak Moda terminal in Houston where leads, develops, and implements the businesses' growth strategy to develop the site into a low-carbon and hydrogen hub on the U.S. Gulf Coast.
He has over 30 years of experienced in the oil and gas industry. Karim was at ExxonMobil over 20 years in roles of responsibility in commercial, logistics, trading, operations, and planning both globally and in North America.
Karim was an Americas Feed and Product Manager for ExxonMobil Downstream where he and his team developed and implemented a refinery commercial and operating strategy. He also supported significant initiatives including the sale of the Torrance Refinery, the NPC study "Advancing Technology for America's Transportation Future" and renewable fuels compliance in both the US and Canada.
Born in the UK, Karim immigrated to Canada as a child and is now a US citizen. He holds a Bachelor of Science in Chemical and Petroleum Engineering and a Bachelor of Science in Computer Science, both from the University of Calgary.
Network with 180+ professionals from maritime, transportation, energy companies, and organizations in the port region.
About Vopak Moda Houston Terminal:
Located in Houston's refining and petrochemical corridor and in close proximity to multiple third-party ammonia, hydrogen and nitrogen pipelines, the Vopak Moda Houston (VMH) terminal is the first greenfield terminal in the Port of Houston in more than a decade. VMH is the only existing waterborne ammonia terminal in the Port of Houston with deepwater capabilities. The state-of-the-art facility is designed to berth very large gas carriers (VLGCs), as well as smaller vessels and barges and has existing permits for additional berthing capability. VMH is connected via pipeline to the Port of Houston petrochemical complex, the nation's largest and world's second-largest petrochemical complex.
Jointly owned, developed, and operated by Royal Vopak and Moda Midstream, the facility combines the strengths of Vopak's global resources and experience with Moda's successful track record of developing and operating premier independent logistics infrastructure,
With the ability to safely and reliably transport ammonia and other pressurized gasses, Vopak Moda Houston is a vital link in the new energy transition supply chain.
Agenda
April 14
11:00 AM - 11:45 AM

Registration & Networking

11:45 AM - 12:10 PM

Lunch

12:10 PM - 1:00 PM

Speaker & Q&A
For More Information: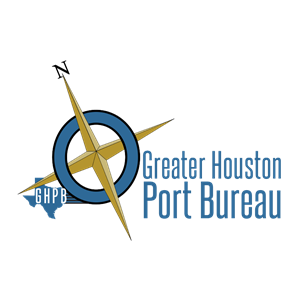 Port Bureau Events
Greater Houston Port Bureau
(713)678-4300
Thank You to Our Sponsors!
Annual Table Sponsors

April Table Sponsors