Harris County Flood Tunnels Project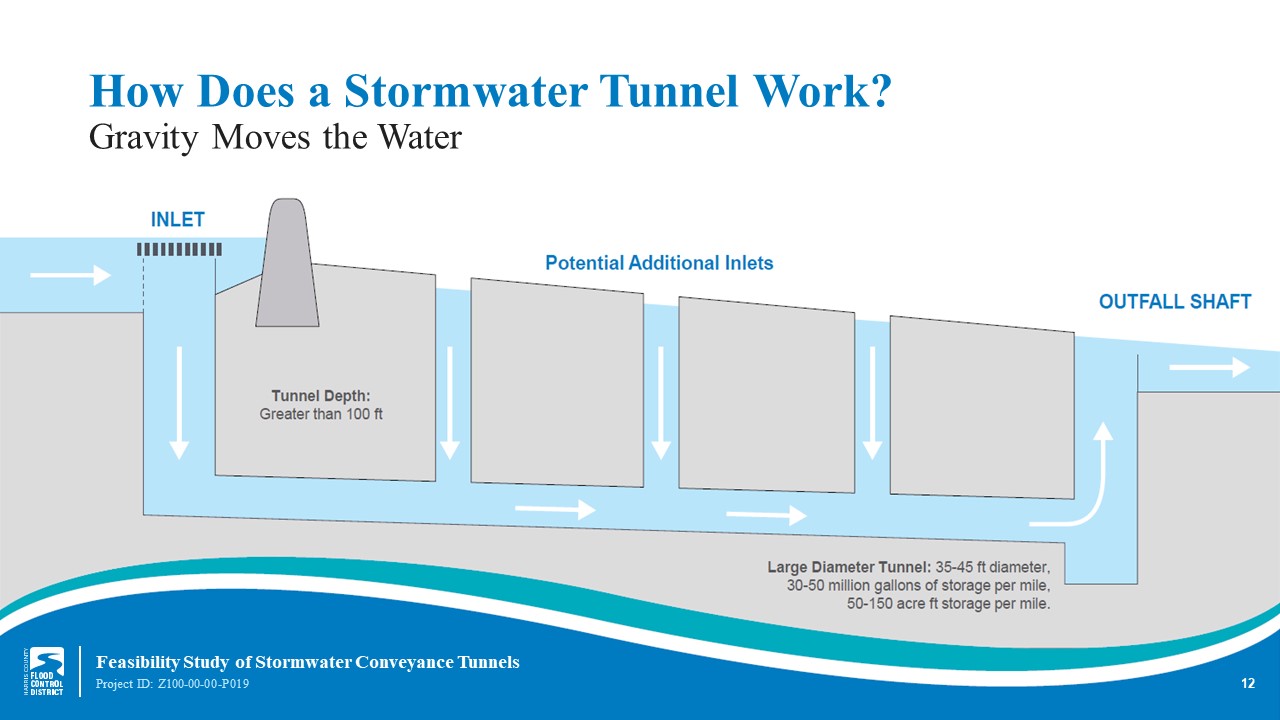 The Harris County Flood Control District is a special purpose district created by the Texas Legislature in 1937 and governed by Harris County Commissioners Court. It was created in response to devastating floods that struck the region in 1929 and 1935. The Flood Control District's jurisdictional boundaries are set to coincide with Harris County, a community of more than 4.5 million people (2015) that includes the City of Houston.
Following Hurricane Harvey in 2017, county leaders challenged the Harris County Flood Control District to consider all innovative technology for reducing the risk of flooding. Voters in 2018 approved a Bond Program that includes Bond ID Z-08, with $20 million for Feasibility Study of Stormwater Conveyance Tunnels.