Vessel Movement Data
The Port Bureau operates as the Marine Exchange of Texas, providing vessel movement information for Texas deepwater ports, PilotTracker and PortXchange subscriptions, and customized reports for members.
---
Reports
Daily Port of Houston and Texas Ports Arrival/Departure Reports: The Marine Exchange produces daily movement reports of vessel arrivals and departures for Texas ports. Two reports are available: a Houston-only report and a report covering the ports of Galveston, Freeport, Texas City, Sabine, Point Comfort/Port Lavaca, Corpus Christi, and Brownsville.
Twice-Weekly Houston & Texas Ports ETA Reports: ETA reports for port of Houston and Texas ports showing scheduled vessel arrivals up to two weeks in advance.
Custom Data Extracts: The Port Bureau has historical vessel movement data for all of the deepdraft ports of Texas. Contact us for historical information to use in research, cost justifications, and planning.
---
PilotTracker by PortXchange
PilotTracker is the next generation platform for real-time pilot scheduling and vessel movement information, developed with our partners at PortXchange.
Port Bureau members receive a 10% discount on PilotTracker subscriptions. Member pricing starts at $5,000 per year when paid annually. Email Janette Molina to learn more or to schedule a demo.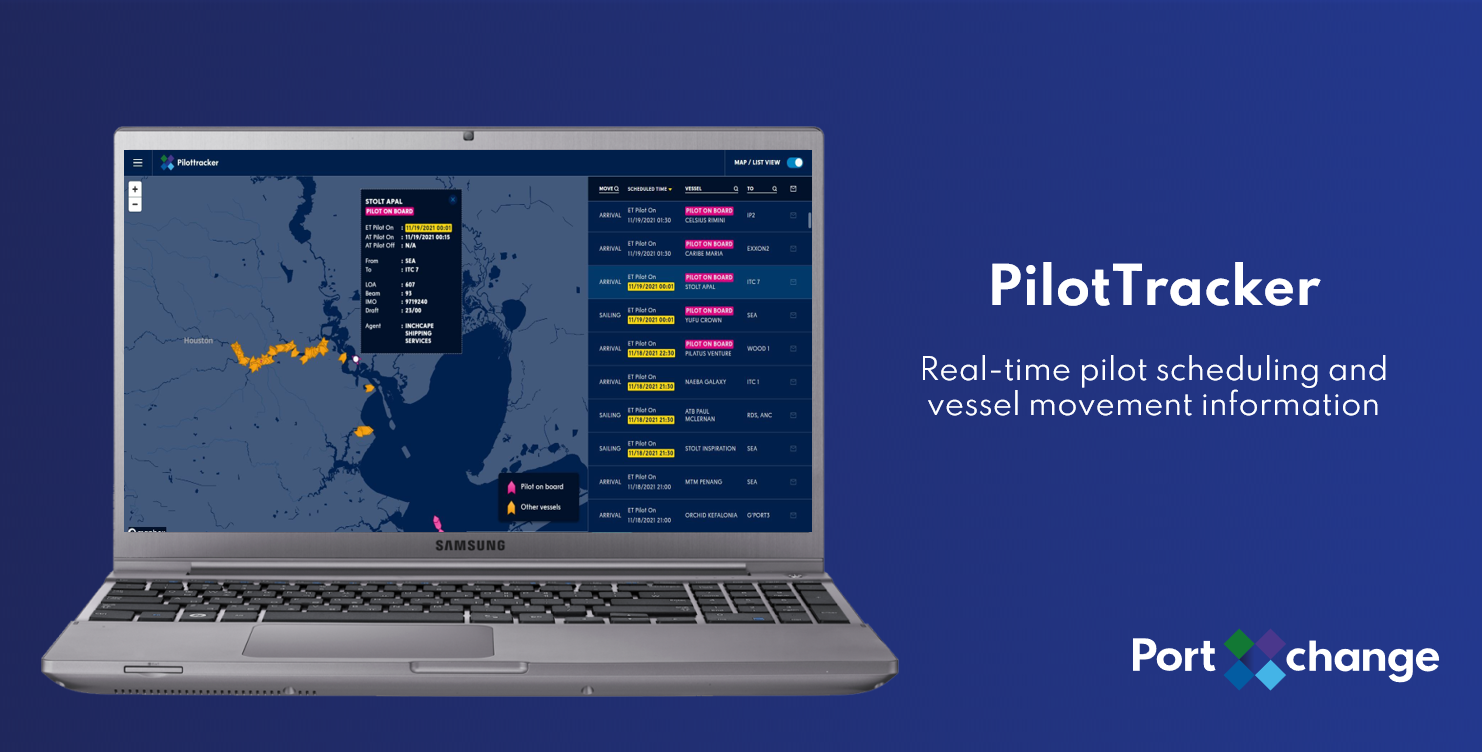 Please contact the Port Bureau for details at: info@txgulf.org or call: (713) 678-4300.
---
Contact us to subscribe and for more information!
Fill out the inquiry form, call us at (713) 678-4300, or email info@txgulf.org.