PilotTracker and Synchronizer by PortXchange
The next generation platform for real-time pilot scheduling and vessel movement information
Click here to watch a demo of PilotTracker!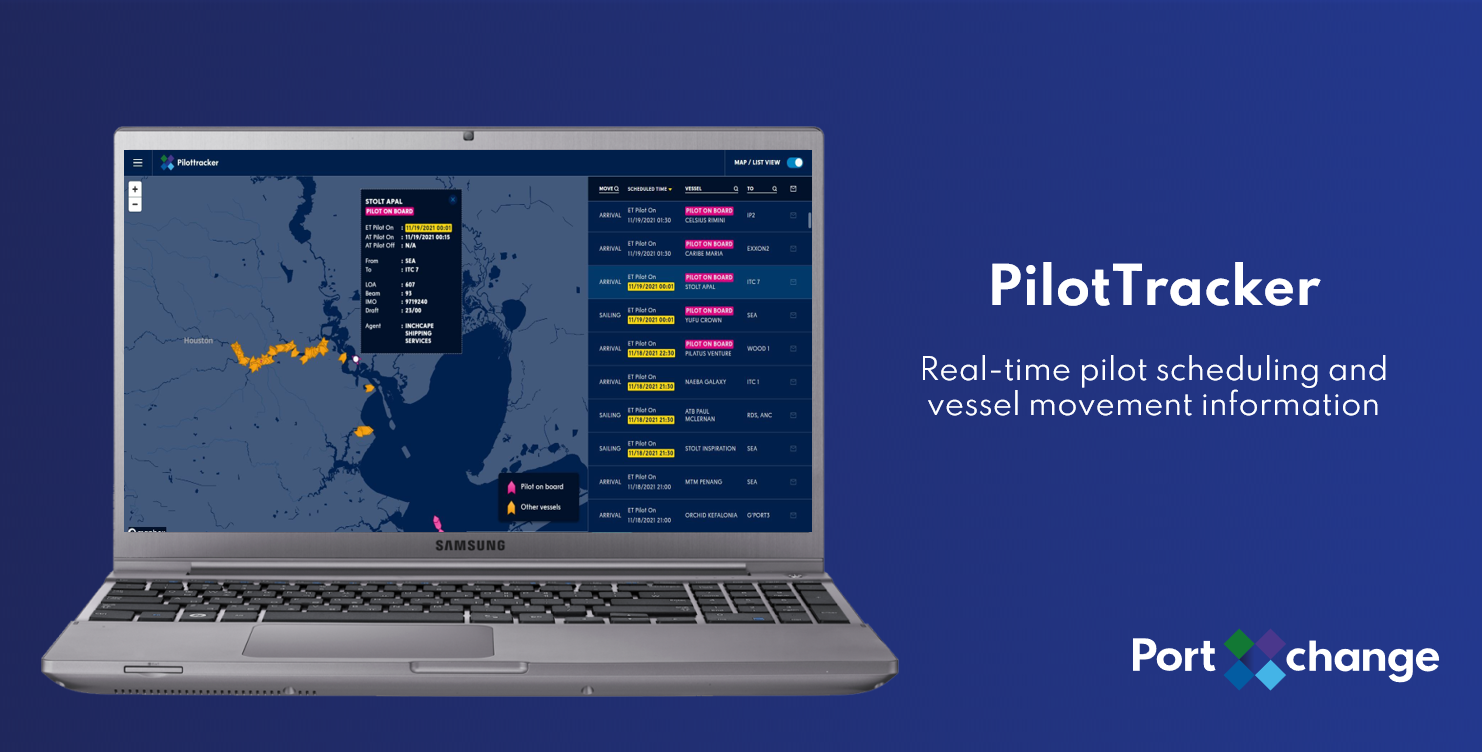 PortXchange PilotTracker and Harborlights
For more than 15 years, Harborlights was an essential tool for operations on the Houston Ship Channel. Now, with the Port Bureau's partnership with PortXchange, we have launched PilotTracker, the next generation platform for real-time pilot scheduling and vessel movement information.
Harborlights was retired on February 1, 2022, and has been fully replaced by PilotTracker. Subscriptions to PilotTracker are available to Port Bureau members only, starting at $5,000/year for annual subscriptions.
Download the PilotTracker fact sheet.
To learn more contact the Port Bureau at: marineexchange@txgulf.org or call: (713) 678-4300.
---
Synchronizer
Synchronizer (formerly known as Pronto), developed by PortXchange, is an application currently in use at the Port of Rotterdam that shipping companies, agents, terminals and other service providers can use to optimally plan, execute and monitor all activities during a port call on standardized data exchange. A pilot of this application was recently completed in the Houston port region, and an Implementation Committee continues to meet regularly to futher co-develop this platform with PortXchange.
To get better acquainted with the "why, what and how" of port call optimization based on the experience of three ports, tune in to the on-demand webinar, Pave Your Way for Port Call Optimization: A Port Authority's Journey.