Baytown Receives $32.3 Million Flood Mitigation Grant
Date posted
January 6, 2022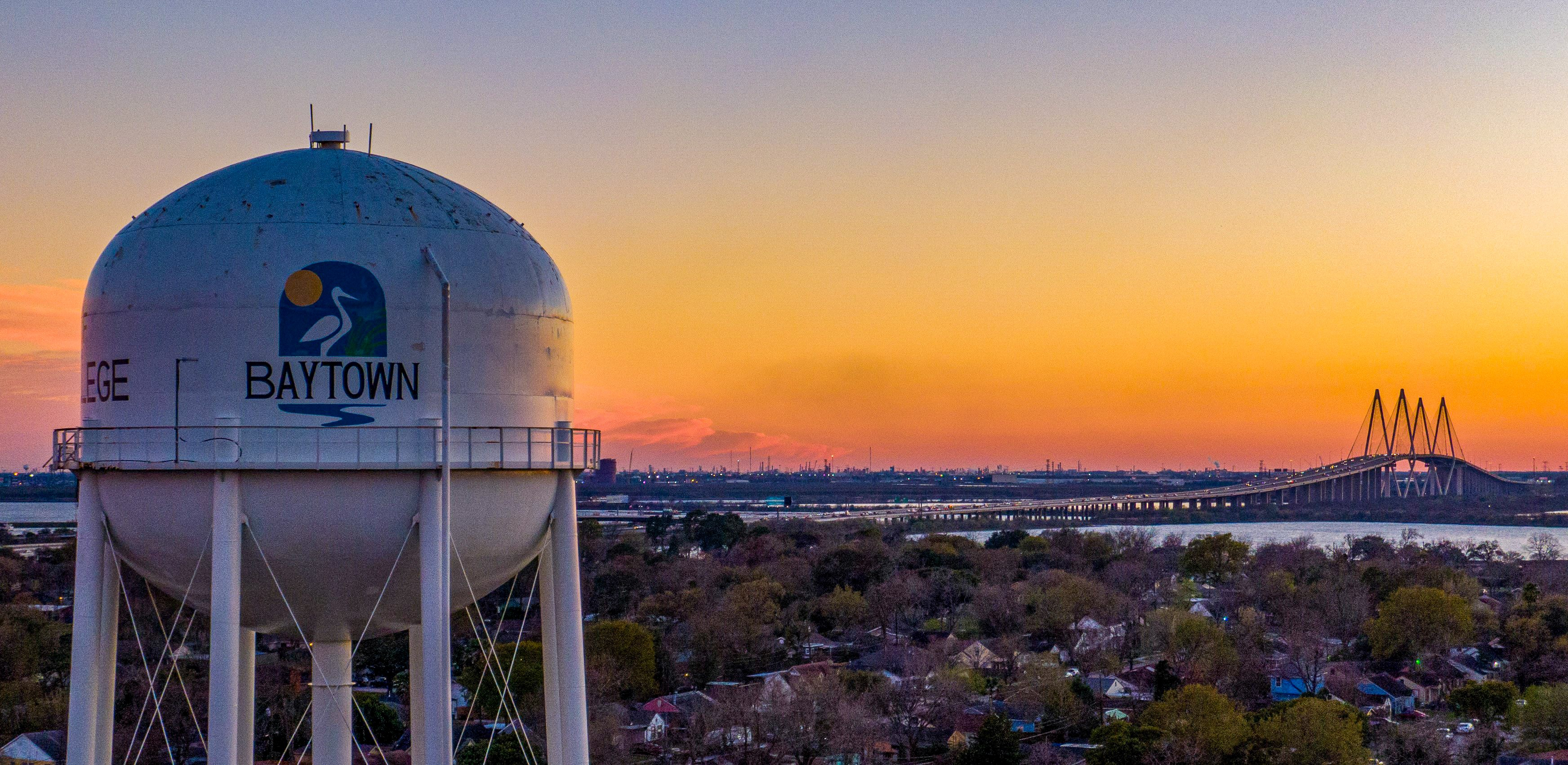 Texas Land Commissioner George P. Bush has announced that his office is sending $32.3 million to Baytown in hopes of better protecting residents during floods. The Texas General Land Office is putting a priority on projects by improving some of the city's most necessary services.
"The City of Baytown is grateful to the GLO for this critical consideration," said City Manager Rick Davis. He added, "For some, the effects of Hurricane Harvey may seem distant. However, for cities like Baytown, we treat this funding as welcome relief from the impacts we have been dealing with for more than four years."
Land Commissioner Bush agreed adding, "The historic funding we're announcing will go directly to projects that will help fortify Texas homes, businesses and critical infrastructure against future disasters."
So where will the money go? Frank Simoneaux, Public Works Director for the city of Baytown, says the funding will be used on water infrastructure improvements at the East District Wastewater Treatment Plant. Simoneaux adds there will be new dewatering and chemical storage buildings but the goal is to raise these buildings, and others such as the lift station and pump stations, above the flood elevation.
The GLO received more than $6.5 billion in requests to fund similar projects in other communities.