Cargill, CHS Inc. to Expand TEMCO Operations to Include Texas Gulf
Date posted
April 24, 2023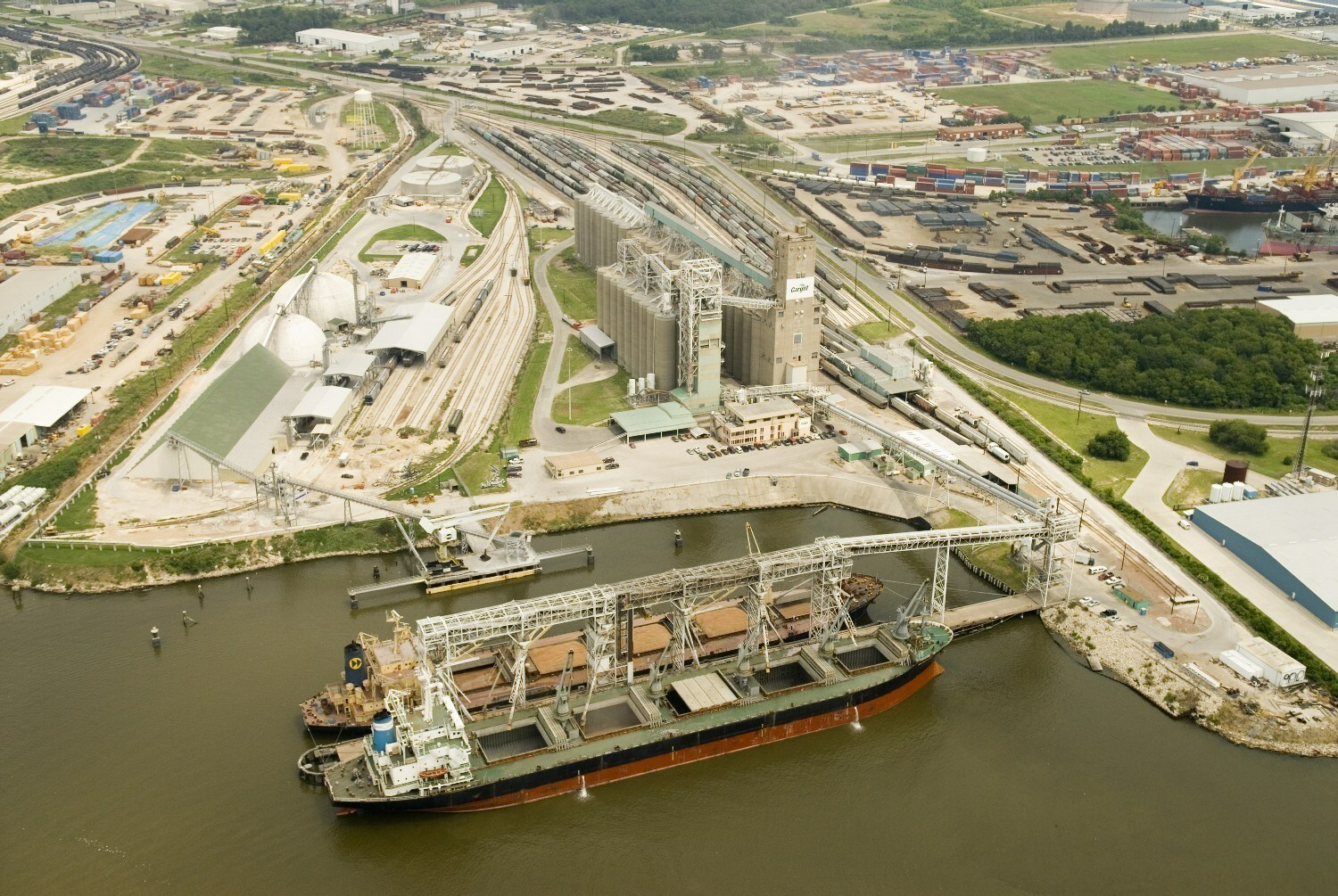 Photo courtesy of Cargill.
Cargill and CHS Inc., two of the nation's leading agribusinesses, have announced the intent to expand the scope of their joint venture, TEMCO LLC, by adding the Cargill-owned export grain terminal in Houston, Texas. The addition of the Houston terminal will expand the joint venture's export capabilities, providing shipping access for grains, oilseeds and byproducts through the port of Houston.
TEMCO currently operates three facilities in the Pacific Northwest: Portland, Ore.; Kalama, Wash.; and Tacoma, Wash. These three facilities distribute grain to global markets, primarily located in the Asia-Pacific region. Through TEMCO, both companies look forward to building on 24 years of successful partnership to expand global grain market access for U.S. farmers to help meet the increasing global need for food.
The Houston terminal is located approximately 40 miles inland from the Gulf of Mexico via Galveston Bay. With six million bushels of storage and capacity for 350 rail cars, the facility handles up to 250 million bushels annually. The terminal receives both trucks and railcars with a variety of commodities for global export.
"We look forward to expanding our joint venture by integrating the Houston terminal and leveraging the successful operating model that's in place today with TEMCO," said Sheryl Wallace, president of North America Grain for Cargill. "We are excited to provide additional market access and opportunities for our farmer customers and to better serve our global demand customers."
"The TEMCO team is excited to integrate the Houston terminal into our operations," says Brian Kubik, general manager for TEMCO. "This expansion will create efficiencies and opportunities for TEMCO and its employees."
"We're pleased to continue to build upon our successful relationship with Cargill to expand the reach of TEMCO," says John Griffith, executive vice president of ag business for CHS. "In keeping with our purpose of creating connections to empower agriculture, access to the Houston terminal provides additional options for area cooperatives and farmers to participate in the global marketplace, helping to advance CHS growth strategy for the region and open new opportunities for U.S. farmers."