Equipment Depot Appoints Anthony Garcia as President
Date posted
August 9, 2023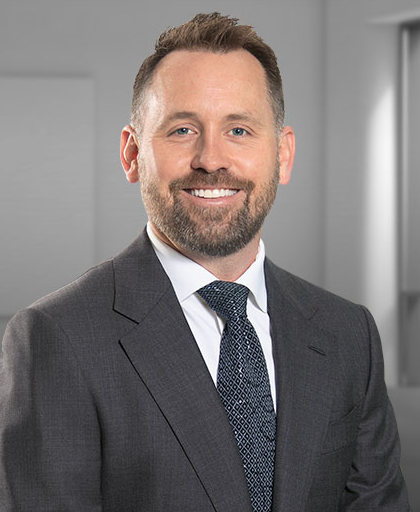 Equipment Depot, America's largest independently operated material handling and rental source company, announced on Aug. 8 that Anthony Garcia has been appointed president by the company's board of directors with the transition date of September 11, 2023. Garcia succeeds president and CEO, David O. Turner, who has announced his departure after 12-years at the helm.
Garcia joined Equipment Depot in 2022 as the Regional Vice President of the South Region. Prior, Garcia spent 15 years in managerial and executive roles at Mammoet, a Dutch heavy lifting and transportation service company. Most recently, he served as regional vice president of Mammoet Americas, overseeing the $250M U.S. and Mexico business. Anthony has a mechanical engineering degree from Texas A&M and an MBA from DePaul University.
Turner exits after successfully integrating five new companies into the Equipment Depot fold, reaching over 50 nationwide locations, creating numerous new sub-business units — all at a time when the company has reached all-time record-breaking milestones in sales and employee satisfaction.
"Over the past 12 years, I have been privileged to be a part of the transformational journey and to have seen the extraordinary passion, commitment, and drive to be The Best Service Organization from our people," said Turner, "As our recent performance shows, it is clear we are delivering, and after significant investments, Equipment Depot is well positioned to generate consistent, strong returns."
"Since joining Equipment Depot in 2022, Anthony has made a positive contribution to the South Texas and Louisiana Regions with his strong business instincts, leadership skills, and work ethic," says Ken Barina, President of Mitsubishi Logisnext Americas Inc., Equipment Depot's U.S. parent company. "Anthony has also brought a renewed sense of focus and excitement to these critically important growth Regions. We look forward to his leadership as Equipment Depot charts its course into the future."
Garcia sees technology playing a more significant role in Equipment Depot. "The industry is in a state of unprecedented technological advancement. From how automation, electrification, robotics, and Ai are playing a role, the potential to reshape the landscape is at our fingertips — and I envision Equipment Depot being on the forefront." Garcia adds, "Investing in our people is critical as well. They are our greatest asset, and advancing their skills is an important part of the equation. We must also preserve the strong culture we have created while living our core values every day."
Serving local communities since 1939, Equipment Depot is America's largest independently operated material handling and rental source. Through its 50+ nationwide locations, Equipment Depot helps its customers improve productivity and maximize uptime with full-service material handling solutions that include new and used forklifts, aerial lifts, service, parts, equipment rentals, leasing, and integrated warehouse and automation solutions.