ExxonMobil, QatarEnergy to Independently Market Golden Pass LNG
Date posted
October 31, 2022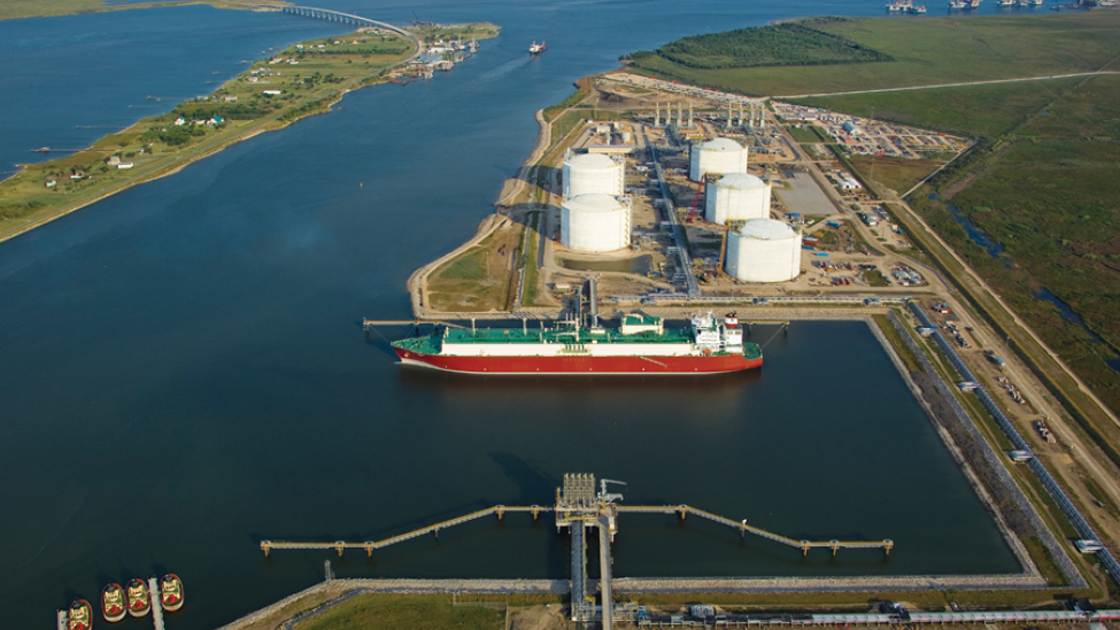 The Golden Pass LNG terminal and pipeline took more than 10 million man-hours to construct. Photo courtesy of Golden Pass LNG.
ExxonMobil and QatarEnergy have agreed to independently market LNG produced at their joint venture Golden Pass LNG Terminal in Sabine Pass, Texas. By leveraging their unique customer insights, ExxonMobil and QatarEnergy will better serve their downstream customers while meeting increased global demand.
"We are continuing to build on our decades-long relationship with QatarEnergy and collaborating on mutual growth opportunities that help deliver the lower-emissions energy our world needs," said Peter Clarke, head of ExxonMobil's LNG business. "Independently marketing these Golden Pass volumes will generate increased value and flexibility across ExxonMobil's growing global LNG portfolio."
ExxonMobil affiliate ExxonMobil LNG Asia Pacific ("EMLAP") has been provided the exclusive rights to market 30% of Golden Pass LNG volumes. QatarEnergy Trading will market the remaining 70%. Previously, ExxonMobil and QatarEnergy used the Ocean LNG joint venture to market Golden Pass volumes to customers.
ExxonMobil and QatarEnergy continued their investments in Golden Pass throughout the pandemic-related down cycle, keeping the expansion project on schedule. The project will add new LNG capacity, create thousands of jobs and generate billions of dollars of economic growth for the region, with LNG production anticipated to startup in 2024.
ExxonMobil plans for lower-emissions LNG to play an increasingly important role in its advantaged portfolio. The company plans to nearly double its LNG supply by 2030 as low-cost, capital-efficient projects like the Golden Pass expansion come online. ExxonMobil is also progressing multiple projects aimed at bringing new LNG supply to world markets.