Port of Galveston Cruise Business Stronger Than Ever
Royal Caribbean's Oasis-class Allure of the Seas homeports at the cruise line's newly built terminal at Pier 10 in Galveston. Photo courtesy of Port of Galveston.
Cruising from Galveston Island has never been better. With the opening of a state-of-the-art third cruise terminal in late 2022 and newer and larger cruise ships homeporting in Galveston, the port forecasts a record year for cruise sailings and cruise passengers.
Cruise statistics show a strong first quarter with growth over the same period last year:
103 cruise sailings, up 27 percent
787,870 passenger movements (embarkations and debarkations), up 236 percent
56,906 customers at port-operated cruise parking lots, a 140 percent increase
"As these numbers reflect, the port's cruise business is off to a strong start," said Rodger Rees, Galveston Wharves port director and CEO. "We estimate more than 350 sailings in 2023, a new record in the port's 22-year history as a cruise homeport. We're also on track to break our previous record of more than 1 million cruise passengers last year."
Increasing popularity of cruise vacations and the port's easy accessibility are two important contributing factors to its growth. Galveston is just a day's drive for more than 30 million people. The port opened an award-winning third cruise terminal in November 2022, welcoming two state-of-the-art cruise ships, Royal Caribbean's Allure of the Seas and Norwegian's Prima. Galveston is the fourth most popular U.S. cruise port and the only cruise homeport in Texas.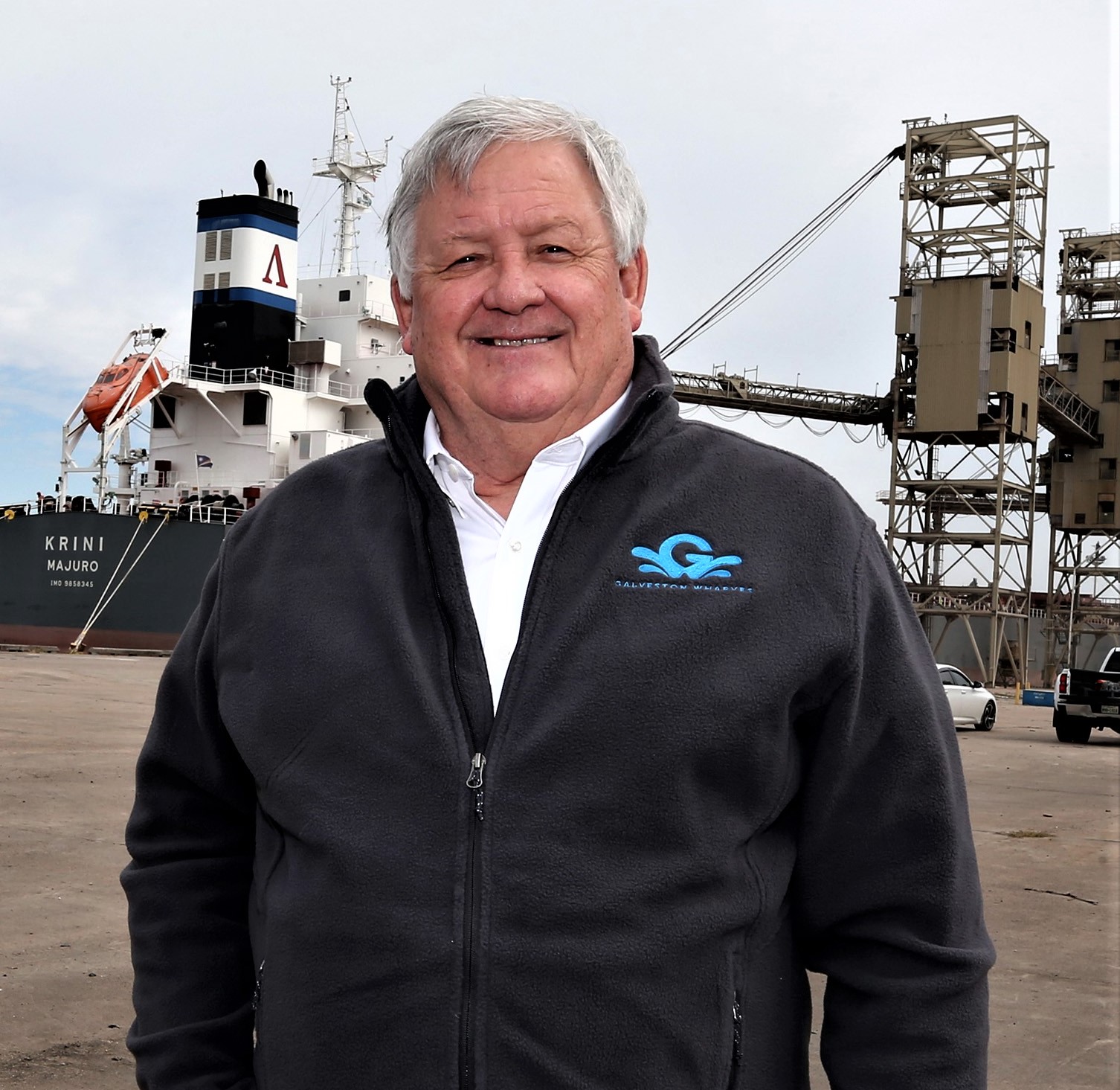 "With all of this going for our port, it's no surprise that popular cruise lines Carnival and Royal Caribbean, both long-time port cruise partners, are investing in cruise terminal infrastructure and newer and larger ships for Galveston," Rees said. "Other major cruise lines, Disney, Norwegian and Princess, have seasonal sailings from Galveston."
This cruise growth translates into higher revenues for the self-sustaining entity and positive regional economic impacts, including new jobs and more work hours for union workers. For example, experts forecast more than 650,000 union hours on the Galveston waterfront in 2023, the highest in years. Many of these jobs are related to the cruise business.
Cruise business generates about 60 percent the port's revenues, with the balance coming from cargo, commercial, and lay ship activities.
Improvements Fuel More Growth
The port has big plans for continued growth. It is on track to issue millions of dollars in bonds to help fund much-needed, time-sensitive projects, including major improvements to the Pier 25 cruise terminal and construction of a proposed fourth cruise terminal at Pier 16. The bonds could be leveraged with millions of dollars in grants, private-sector funds and the port's operational reserves for maximum benefits.
The port is already working on improvements at Cruise Terminal 25 to prepare for arrival of Carnival's new, larger ship, the Carnival Jubilee, in December. The 182,800-ton, LNG-powered ship will have a capacity for 6,500 guests.
Improvements to accommodate the ship and its passengers include new gangways, a ramp, two elevators, an escalator and improvements to U.S. Customs and Border Protection facilities. Cruise operations will continue during construction.
In anticipation of a partnership agreement with MSC Cruises, a leading international cruise company, to build a new cruise terminal and parking garage at Pier 16, the port is initiating preliminary studies for project scope, budget and design.
The fourth cruise terminal is included in the port's 20-Year Strategic Master Plan, adopted by the Wharves Board in 2019. The plan prioritizes more than $600 million in major maintenance and capital projects.
"We're excited about the huge potential of this mutually beneficial public-private partnership," said Rees. "Adding MSC to our family of cruise lines would offer our cruise guests an elegant, European-style cruise experience. It would elevate our status as a top U.S. cruise homeport, boost the regional economy, and allow MSC to reach a new market of millions of cruise passengers in the central U.S."
What cruise companies are sailing out of Galveston in 2023?
Carnival, Disney, Norwegian, Princess and Royal Caribbean cruise lines are scheduled to sail from Galveston this year.
Carnival will regularly sail the Carnival Breeze, Carnival Dream and Carnival Vista. The Carnival Jubilee will replace the Vista in December.
Royal Caribbean is sailing Allure of the Seas January-October, Adventure of the Seas January-May and in December, Radiance of the Seas January-April, Voyager of the Seas May-December and Harmony of the Seas replaces the Allure of the Seas in November-December.
Disney and Princess cruise lines offer seasonal sailings from the port. The Disney Magic and Ruby Princess sailed January-April, with the Regal Princess to sail November-December.
Norwegian Cruise Line will homeport its new ship, the Prima, in Galveston beginning in December. This will mark the first time Norwegian has sailed regularly from the Gulf Coast island. She is the first of six Project Leonardo class ships in their fleet. Galveston got a brief glimpse of the Prima last fall as she sailed from the shipyard in Europe to Galveston. The ship accommodates 3,099 guests and 1,506 crew members.