Under Secretary of Education Visits San Jacinto College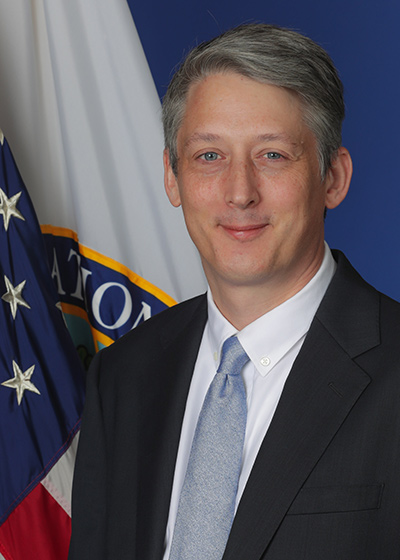 U.S. Under Secretary of Education, James Kvaal, visited San Jacinto College on June 28 for a roundtable discussion and interactive tour of the South Campus Science and Allied Health building.
"We were honored to host Under Secretary Kvaal to discuss our COVID response, how we assisted students with federal stimulus funds allocated to the College, and the work we are doing to fill workforce pipelines in our region," said San Jacinto College Chancellor Dr. Brenda Hellyer. "I appreciate his interest in learning more about our students, employees, and training programs. We appreciate him spending time with us."
Kvaal's visit began with a roundtable discussion with College leadership, faculty, and an alumnus, where he learned more about the College, its workforce business model, its COVID response, and how the nearly $78.4 million in Higher Education Emergency Relief Funds ("HEERF") were disbursed. The group also discussed Promise @ San Jac, and the strategic partnerships that the College holds with industry partners in aerospace, maritime, and health care. They concluded with discussions around how San Jacinto College is positioned to help its students and community moving forward.
While touring the facility, Under Secretary Kvaal interacted with faculty and students who are training in physical therapy and nursing, using equipment that was purchased through HEERF. The Under Secretary also learned more about the College's Undergraduate Research Center and visited an anatomy and physiology lab. The tour concluded with a demonstration of the College's 3D print capabilities, which were utilized during the pandemic to print face shield brackets for local health care providers.