Wilhelmsen Joins Maritime Stakeholders, Microsoft to Launch Studio 30 50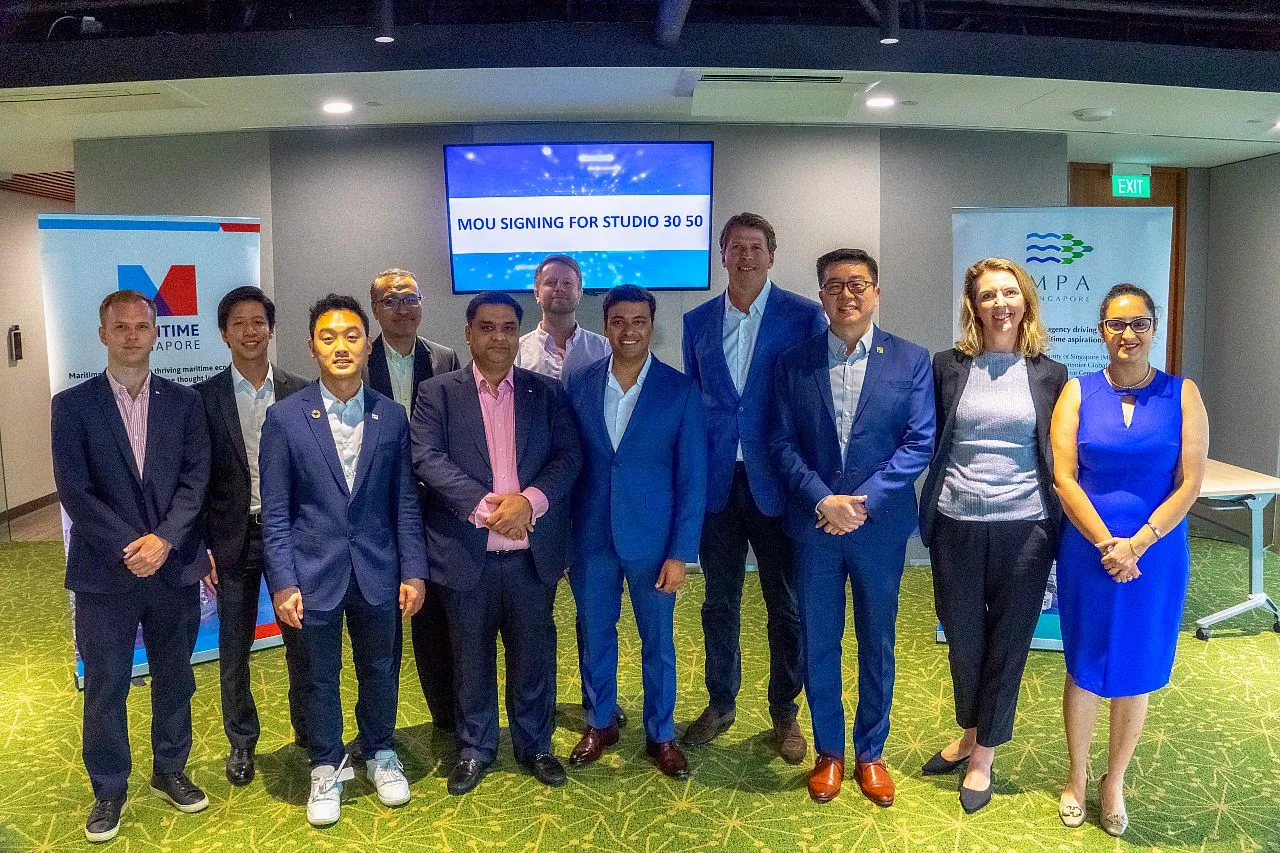 Photo courtesy of Wilhelmsen.
Wilhelmsen, along with Microsoft, Hafnia, IMC Ventures and DNV, has announced the launch of a new digital venture studio, "Studio 30 50". The studio's objective is to identify new solutions which can address a broad range of ESG topics concerning the maritime industry, while also funding innovative proposals (built by startups) which seek to improve efficiencies across the whole maritime supply chain.
One of the key targets facing the maritime industry today is to reduce emissions significantly by 2030 while aspiring to be Net Zero by 2050. Studio 30 50 aims to solve both near-term and long-term goals around building a sustainable and agile maritime industry of the future. This is a vision shared by all partners, and the studio aims to attract a new type of talent to the maritime sector in the form of individual founders and early-stage start-ups who have an ambition to solve complex challenges around emissions reduction, building a circular economy, solving social issues and the broader supply chain inefficiencies facing the maritime industry.
Unlike traditional venture studios, Studio 30 50 's strength is derived from its partnership and collaboration model. It has been incorporated by partners who believe in the power of innovation and entrepreneurship and are committed to provide the space to test, validate and scale eligible concepts within their own organizations and their wider ecosystems.
"A consortium-based venture studio to enhance corporate backed venture building for the maritime industry is something that aligns seamlessly with our in-built philosophy of collaboration. We are looking forward to being an integral part of this new ecosystem, combining talent with deep domain expertise to uncover novel approaches that help drive our industry forward," said Nakul Malhotra, vice president of emerging opportunities portfolio at Wilhelmsen.
Through this venture, the Studio 30 50 partners will help new founders in their journey of raising sufficient capital, bridging the product-market fit, providing a successful point of entry and in building scalable, sustainable business models that offer unique added value in a competitive and strict regulatory landscape.
Microsoft joins Studio 30 50 as the principal innovation partner in the collaboration and will support all funded startups that will be incubated via its Microsoft for Startups Founders Hub program. The platform offers benefits and credits, gives startups free access to technology across the Microsoft Cloud, tools, and resources they need to build and run their business. This includes the most trusted, secure, open-source friendly and compliant cloud platform, to best-in-class developer and productivity tools including GitHub Enterprise, Visual Studio Enterprise, and Microsoft 365.
Beyond access to technology, Microsoft for Startups Founders Hub will empower entrepreneurs to innovate and grow by connecting them with mentors who will provide them with industry, business, and technical guidance to help navigation to their next business milestones. In addition, startups looking to catalyze entrepreneurship, learning and innovation, will have access to Microsoft Learn and a variety of startup and unicorn programs to help them build connections with customers and accelerate their growth.