Back to Events
GHPB, Houston Pilots, and WISTA Christmas Shoebox Event for Seafarers
Help package Christmas shoeboxes for seafarers!
Tuesday, November 28, 2023
Event Details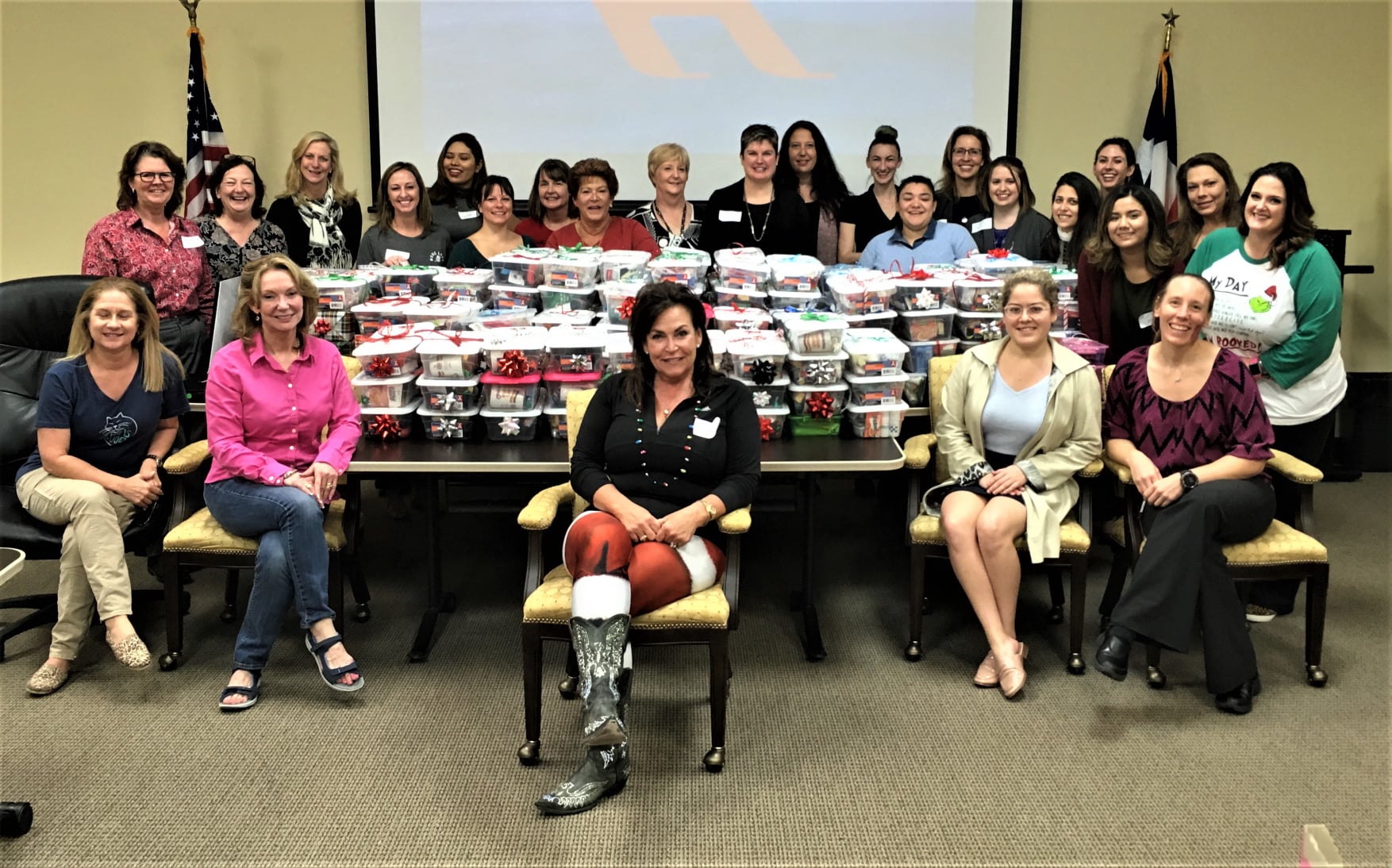 The Houston International Seafarers' Center ("HISC") mission is to support seafarers throughout the year with various services. This year, as in past years, gifts and donations are critical to their program that brighten the life and provide a tangible presence to the seafarers calling on the port of Houston in December. Many seafarers are not able to leave their vessels for months – or in some cases their contracts have been extended for months – and they have no way to get home to their families over the holidays.
Each year Christmas boxes are provided free of charge to our visiting seafarers by HISC. Decorated shoe boxes filled with useful items are donated by numerous community churches, school children, individuals, and corporations from Texas and through the Midwest. This year, the Greater Houston Port Bureau is collaborating with the Houston Pilots and WISTA to help with this holiday project. You can help pack and/or donate Christmas boxes on Tuesday, Nov. 28, 1400-1900 at the Houston Pilot's office.
If you would like to donate items, visit the Amazon Wishlist (QR code above the Houston Pilots logo on the right). Your items will be delivered directly to Sherry Hickman at the Houston Pilots for the packaging event. Or, you can drop off items by Nov. 27 at our office (4400 Highway 225 E, Suite 200 Deer Park, 77536). In 2022, over 9,173 gifts were distributed on-board to 403 ships for seafarers from more than 61 different countries! If you have any questions, please contact Andrea LaVorgna, alavorgna@txgulf.org or call (713) 678-4300.
For More Information:
Andrea Lavorgna
Marketing Manager/Editor Port Bureau News Magazine
Greater Houston Port Bureau
(713)678-4300x403