Dow and FIRST Expand Commitment to Future Innovators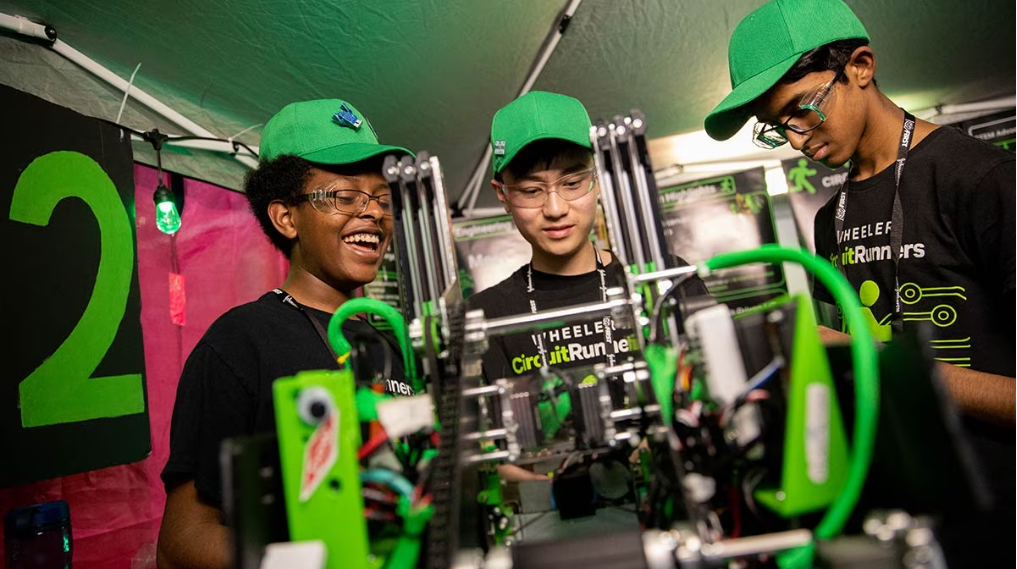 Photo courtesy of Dow.
Dow and FIRST have announced their continued commitment to preparing young people for the future through STEM learning. FIRST ("For Inspiration and Recognition of Science and Technology") is an inclusive robotics community that prepares young people in grades preK-12 for the future.
The organization engages youth in exciting mentor-based programs that build science, engineering, and technology skills, inspire innovation and foster well-rounded life capabilities, including self-confidence, communication and leadership. Supported by a global network of volunteers, educators and sponsors, teams operate to conduct research, fundraise, design, build and showcase their achievements during annual challenges that have similarities to sporting events.
"We have partnered with and been inspired by the FIRST community for a decade. This year, we are excited to expand that work by honoring a team with the Sustainability Award sponsored by Dow," said Paul Kline, information and technology director for sustainability and FIRST sponsor at Dow. "Students are having fun while learning essential skills through FIRST, but more importantly, they're learning how to learn – a crucial mindset, considering many careers they will pursue don't exist yet."
Dow funding and employee volunteers will support:
Expansion and development of teams and programs in communities where Dow operates
Incorporating inclusion, diversity, equity, belonging and community engagement into teams' priorities
Coaching and mentoring teams
The Team Sustainability Award sponsored by Dow for FIRST Robotics Competition
"We're thrilled to expand our longtime partnership with Dow, a company known for innovation and their commitment to making a difference in the communities where they operate," said Chris Moore, CEO of FIRST. "In addition to empowering youth to pursue STEM interests, the strategic partnership we have with Dow will also support students in developing a sustainability-first mindset."
On an annual basis, Dow's funding enables 12,000 students to participate in FIRST, engages more than 300 Dow volunteers and supports FIRST program expansion and development in 15 different countries.