Houston Area Walmart Distribution Center Growth Continues; Innovates for Future
Date posted
November 2, 2022
July Commerce Club Featuring Matt Melvin, Senior Director/General Manager-Imports Distribution Center, Walmart Supply Chain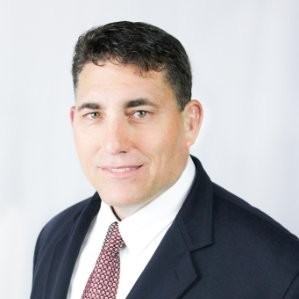 Recently promoted for Walmart Supply Chain in Chicago, Matt Melvin returned to Houston share his perspective at the July Commerce Club. Previously serving in the U.S. Army for 26 years, Melvin has long been a Logistics Subject Matter expert and has progressively filled more senior roles in logistics with Walmart, with the last four years at the Distribution Center in West Chambers County.
"I have taken those skills [developed from serving in the Army] and developed them through Walmart," said Melin as he began his talk. "I share this: give a veteran an opportunity in your organization. We have much to offer. It requires a level of work of coaching and mentoring a veteran, but the ROI is tremendous. Please consider giving a veteran that chance."
The Walmart Distribution Center ("DC") in West Chambers County is part of the fifth largest industrial park in the world. The campus has over 745 acres and 5.5 million sq. ft. With over 700 dock doors, operations can accommodate surges and sustain operations under a variety of situational requirements. It currently operates two gates and will go to three in 2022. The DC facility has the capacity to receive well over 500 containers per day and ships a significant amount freight throughout the U.S. Melvin said it was not unusual to touch one million crates per day. It is part of a special division that has an operational expertise with "all things related to imports", making them a big part of the Port Houston logistics community.
"I think the port [Port Houston] is positioning itself wisely in pushing its vision beyond the current state to remain relevant. The current dredging project just being one of many examples," said Melvin. "I can tell you I am grateful for the Port simply expanding Saturday hours. I think it is another example of outstanding customer service."
Melvin said he participates in division calls for the import division each day. These calls include specific issues, such as the AB5 challenges in California. AB5 pertains to new labor legislation that potentially impacts independent truck drivers. The controversy prompted truckers to protest at ports during July.
"We're discussing everything you are reading in the headlines about the problems in the supply chain. We go round robin in discussing our challenges," said Melvin. "I would be one of the shortest and dullest. We just don't have the 'drama' [in Houston] that my sister DCs have on the West Coast."
Growing Utilization of the Houston Port
Walmart leadership sees the Houston port as significant. "The volume we did last fall through the Baytown operation was significant," stated Melvin. "No other DC operation comes close to what we are able to do – what we bring through the gates with the draying operation, unloading, our manpower and what we do with our partners -- our 3PL -- just nobody compares. That says a lot about the tremendous opportunity in the future of what we can and will do in the future."
Melvin named maintaining the superior level of service as crucial to the future, indicating senior leaders were impressed during their visit to Houston last April. Walmart is adding one million square feet more to the facility, opening it up later this year in December or January.
"From my military background, I look at Baytown as a strategic operation." Said Melvin. "We are here because of the port, but Walmart can utilize our facility not only for imports, but for domestics. We can store whatever we need as necessary. Anytime there are weather impacts for us on the East Coast, West Coast [fire-related impacts], or snow in the northeast, we routinely adjust for the primary customers we support. We can move that freight into that area as needed. It's a testimony to agile supply chain that Walmart is."
Walmart Goals Nationally
In addition to customer focus, Walmart invests in technology. They are making an investment in 4500 electric vehicles, using technology to service customers and be a better partner in the environment. Walmart seeks ways to innovate.
"Walmart is about positioning itself so it remains relevant, unlike some retailers of the past that are no longer with us," Melvin said. "Walmart wants to invest in technology. Walmart also invests in associates and leaders."
Walmart pays 100% college tuition for employees via several institutions online, allowing the company to adapt the work force for change. Melvin also indicated that changes were coming through robotics – another area Walmart is exploring.
Summing up his talk, Melvin thanked the port community for their problem-solving approach. "After being here for four years, I have a great appreciation for that "Texas attitude" – about solving problems in an efficient way.
Melvin allowed time in his presentation for a Q & A discussion, answering numerous questions about his perspective on the upcoming peak season for retailers, trucking and supply chain issues on the West Coast, and their investment in new technologies.
The Commerce Club luncheon is hosted on the second Thursday of each month at the Houston Marriott South at Hobby Airport.
Thank you to our Commerce Club sponsors!
Annual Table Sponsors:
Callan Marine • Enterprise Products Partners • Kinder Morgan • Houston Pilots • Intercontinental Terminals Company • Moran Shipping Agencies, Inc. • Regions Bank • Targa Resources • Vopak • West Gulf Maritime Association
July Table Sponsors:
Blades International • Cedar Port Industrial Park • Energy Transfer • Excargo • Gulf Winds International • Port Houston • Schröder Marine Services, Inc.