ITC Commemorates Houston Pilots' Anniversary with 800 lb Bollard
Date posted
January 19, 2022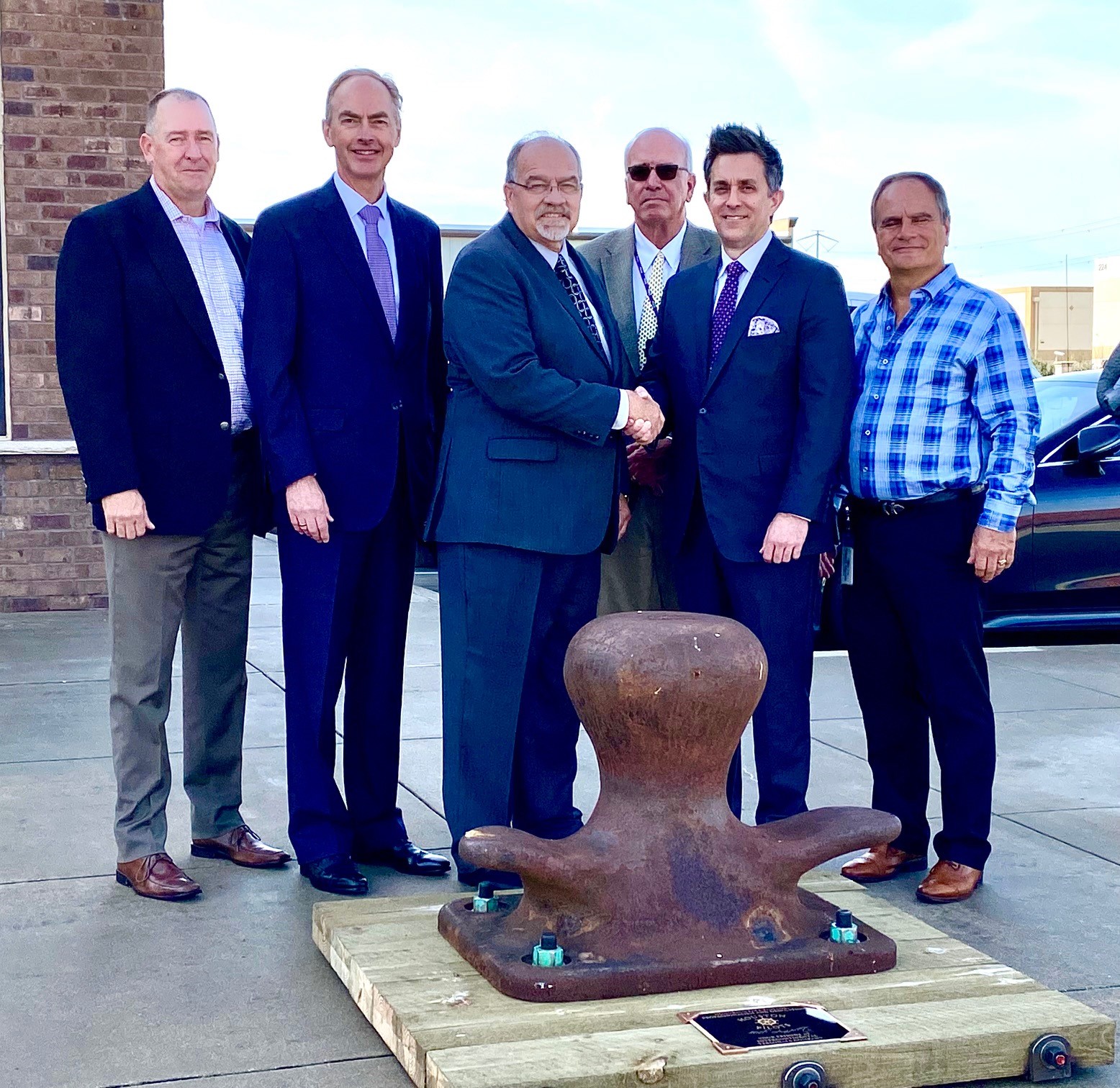 Intercontinental Terminals Company ("ITC") presented an 800 lb. bollard to the Houston Pilots in December in honor of their 100th anniversary. The bollard can now be seen resting beside an anchor in front of the Houston Pilots' office in Deer Park.

ITC selected the bollard to commemorate the Pilots' anniversary because a bollard is a vital component of any vessels' mooring system. It is the anchor point for mooring lines to be fixed to secure a vessel. Likewise, the Houston Pilots have been a vital component of every ship's navigation through the Houston Ship Channel for the past ten decades.
The bollard was originally from the Union Equity Grain Elevator ship docks. These docks were acquired by ITC/Mitsui back in the mid-1990s, later becoming ITC's ship docks 7/8. The bollard was positioned into place by a truck mounted crane.
Marking their one-hundred-year anniversary in 2021, the state licensed pilots are responsible for protecting the people and environment on the narrowest, busiest commercial waterway in the world and number 1 port by tonnage in the U.S.
Headquartered in Deer Park, Texas, ITC is a growth oriented terminal services company, wholly owned by Mitsui & Co., Ltd. ITC develops, operates, and owns bulk liquid storage and infrastructure assets.
To read more about the Houston Pilots anniversary go to PBN September Issue: https://www.txgulf.org/news/-bigger-ships-deeper-channel-safety-stays-supreme