July 2021 Commerce Club Featuring Alan Robb, President, South Atlantic and Gulf Coast District-ILA
Date posted
August 26, 2021
Evolution of Maritime Labor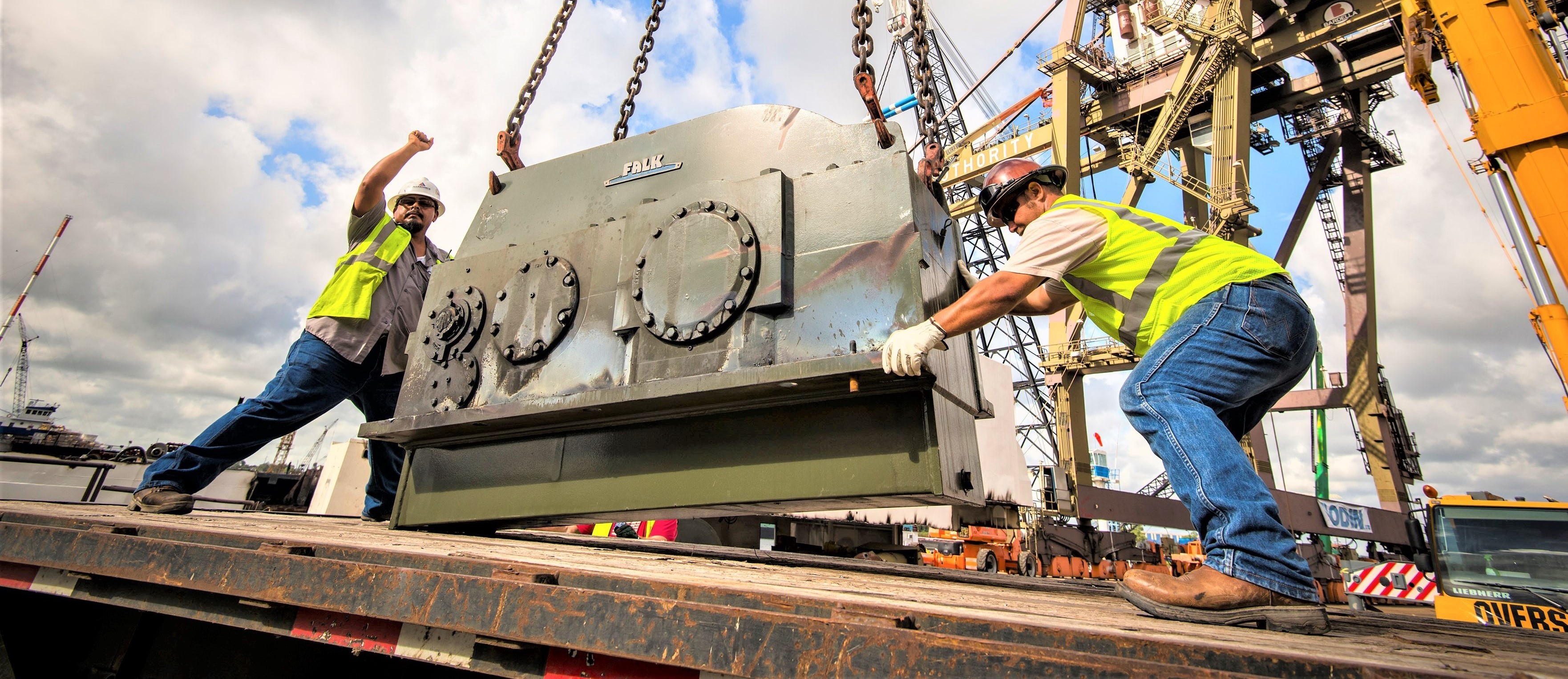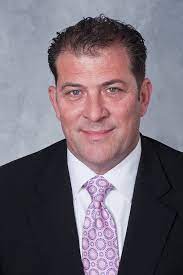 Alan A. Robb, president of the South Atlantic and Gulf Coast District-ILA, highlighted the value of the role maritime labor in his talk at the Port Bureau's Commerce Club on July 8. The event was hosted at the Houston Marriott South.
Robb became acquainted with longshoreman work at the docks from an early age, accompanying his father on trips to the port as a child. He began his career as a longshoreman in 1979, cleaning forklifts as a member of ILA Local 1273, and later started his own company in 1989. "It's let me see things from both sides of how this business works," Robb said. "There's never a time I can't put myself in somebody else's situation."
The work of the U.S. longshoreman – "men along the shore" – has changed dramatically from its earliest days in colonial America, with the number of ILA workers reaching its heyday during the Great Depression in the 1940s. Most workers were hired right on the pier and all cargo was break bulk. In the 1950s, containerization began changing shipping, impacting how work was done along the shore. The Ideal X, loaded with 58 containers, first called on the Port of Houston in 1956. Robb noted its cargo included 15,000 tons of petroleum. Just two decades later, Barbours Cut container terminal opened in 1977.
As shipping methodologies changed, so did ILA processes. Traditional hiring procedures once took hours. Technology now allows them to hire 30-plus gangs (approximately 600 jobs) in less than 20 minutes. Most workers no longer make daily trips to the union hall; they utilize various technologies, including an ILA app on smart phones.
"We've just gotten smarter," observed Robb. "Our business is four times what is used to be. We recognize that we can't keep hiring jobs the same way we did."
Dockside labor, said Robb, was once renown for physical strength, but port operations today rely on flexible, trained workers that are certified to operate million-dollar equipment such as Gantry and RTG cranes. "We've really changed the way we hire," he said. "We track all the data on who's got the qualifications and who doesn't. If a worker is not qualified, we don't dispatch."
ILA workers do everything from loading ships to maintenance and repair to warehousing or tank cleaning. Robb stressed the skill and the value to employers of an ILA worker, describing how employers can utilize 200 workers one day, then 16 the next day, if that is what a job requires. "They are highly skilled, drug-free professionals. You can get incredible production," emphasized Robb. "We have the ability to give you a full-time work force at a part-time cost."
The future of maritime labor will continue to rely on technology, particularly the technology that allows interaction with management for labor forecasts, vessel arrival forecasts, and scheduling. "We can be proactive. Now we know on any given day how many longshoremen we will need in Freeport, Corpus Christi or Beaumont," said Robb. "We can even bring some guys in, if help is needed with the labor force. It really has evolved."
Wrapping up his presentation, Robb noted that utilizing technology had made the ILA increasingly more efficient and effective. "The ILA really is the best choice for your maritime labor needs," he concluded.
Thank you to our sponsors:
Callan Marine LTD • Enterprise Products Partners • Excargo • Kinder Morgan • Houston Pilots • Intercontinental Terminals Company • Moran Shipping Agencies, Inc. • Port Houston • Regions Bank • Richardson Companies • Schröder Marine Services, Inc. • Targa Resources • West Gulf Maritime Association