May 2021 Commerce Club Featuring Karrie Trauth, Shell Trading (US) Company
The Need to Work Together to Decarbonize Shipping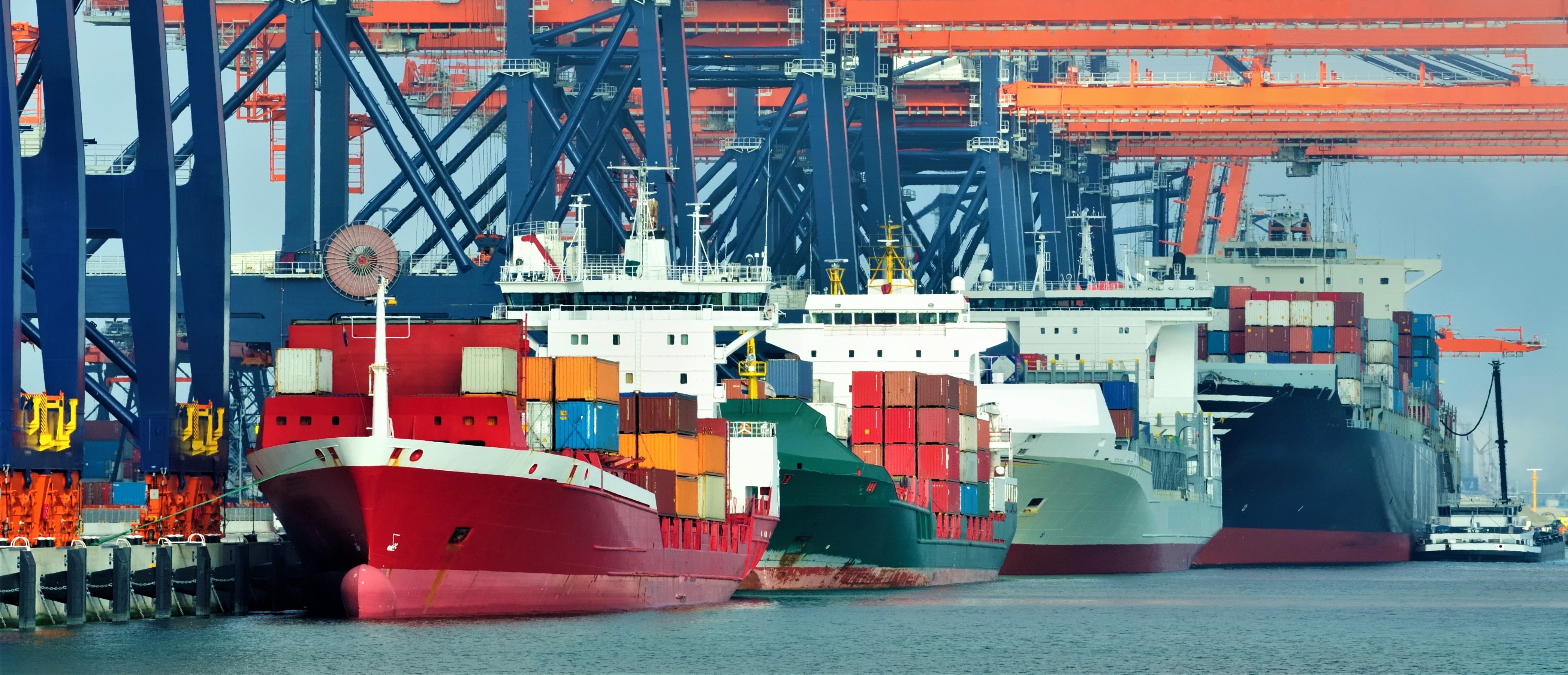 Photo courtesy of Shell Trading (US) Company.
"It's a privilege to have this opportunity to talk about decarbonization with you; to talk about alternative fuels, and to talk about port-wide efficiency," said Karrie Trauth, general manager of shipping & maritime in the Americas FOR Shell Trading (US) Company, at the Commerce Club luncheon on May 13, 2021. Hosted at the Houston Marriott South, the event was the first in-person luncheon event hosted by the Port Bureau since March 2019. Trauth spoke to a sell-out crowd at the Marriott and additional attendees via Zoom.
"Today, I'm going to talk about how our industry – the shipping industry, the port community – can move forward and thrive in this admittedly complicated world, filled with the need for a wide variety of stakeholders, regulation, and a new world of reduced emission. Specifically, we'll talk about shipping sectorial decarbonization, and what it is going to take for us to get there," Trauth said.
Trauth noted most of the world's governments, including the U.S., have committed to the Paris Agreement but that shipping's place in the Paris Agreement is complex. It's an international industry and it isn't easily included in international regulation.
"We have levers we can pull and choices we can take today," stated Trauth, "and by taking those difficult decisions today, we do create more options for the future."
Powering Progress
Trauth described the dual challenge for the shipping industry: it must grow to meet the demand of the world's growing population with more ships and more voyages while radically reducing emissions. The International Maritime Organization (IMO) plans to see CO2 intensity reduction by at least 40% by 2030 and by 70% by midcentury, while also reducing total greenhouse emissions by 2050.
"Shell," explained Trauth, "thinks we can move faster."
A study commissioned by Shell and Deloitte last year indicated "viable pathways" to meet the IMO goal and fully decarbonize by 2050. A key component of the undertaking by Shell is to partner with their customers to help them decarbonize.
The Shell strategy for accelerating the transition of their business to net zero emissions is known as "Powering Progress", with a primary goal of becoming a net-zero emissions energy business by 2050. An important focus of the strategy is to work with their customers and across industry sectors to accelerate the transition to net-zero in step with society.
Trauth noted that part of the previously mentioned collaborative study's work was to understand the views of senior executives from across the sector on barriers and potential solutions to decarbonizing shipping. The objective was to drive more common understanding and catalyze action. Representatives from the Houston port region as well as around the globe provided their insight.
Response included concerns about the current "deadlock" but also "enormous optimism" that conditions are changing for "fundamental change". The result of the study's conversation was the formulation of 12 solutions to tackle decarbonization, with solutions explored carefully to create a "roadmap" to 2030, with a long-term goal of meeting IMO's ambition for 2050.
"But before we even get to those 12 solutions, we need to ensure we're focusing every day and with every decision on operational efficiency which should be addressed throughout the entire transition process," said Trauth. "This means we should consider measures such as fuel and lubricant quality, energy management, vessel design, smart navigation, and utilization. In our ports, it means consideration of everything from the power being used on site to digital options and opportunities to drive efficiencies and navigation."
An example is Shell's City Solutions Team and PSA [PSA Corporation Limited, formerly the Port of Singapore Authority] work over the last two years to understand the energy needs of the port's Pasir Panjang Terminal and future Tuas Mega Port in Singapore. Together, they identified opportunities for carbon reduction, such as switching to cleaner fuel options and the study of a near-net zero energy building.
Trauth mentioned Shell's efficiency projects locally, such as the trial of Pronto, a digital port exchange and port call application, in the port of Houston and as part of a collaboration with the Port of Rotterdam. The goal is to optimize all activities during a port call, thus helping to reduce emissions. Trials in Rotterdam showed a reduction in wait times of about 20%, offering the potential to create greater operating efficiency that results in CO2 reductions.
Given the concentration of global shipping volumes in a small number of ports, those interviewed for the report believe that port authorities have a key role to decarbonization. "If the largest ports algin around a common goal, they can act as a forcing function, enabling regulation and incentivizing green investments," explained Trauth.
Fuel Options
In discussing current barriers to decarbonization the industry faces, Trauth highlighted the difficulty of asset replacement and fuels. The lack of clarity regarding future fuels and regulations makes ship owners reluctant to invest in net-zero vessels. Replacing the global fleet will take 20 to 30 years, and infrastructure to produce zero-emission fuels also needs to take place. This requires significant investment and time to scale up.
Shell sees hydrogen as the zero-emission fuel with the highest likelihood of success and believes that safe designs can be developed for marine use. As a fuel, it can be switched in to use with 'fuel-agnostic' fuel cells which have been developed using LNG first. Trauth said fuel cells will be a key technology to unlock the use of future fuels, as they are able to work using a range of fuel types, whether its hydrogen, ammonia, or LNG.
"Although Shell will continue to make the case for hydrogen as a part of shipping's future, it is not a competition," said Trauth. "We will need to work together, remain open to new ideas, test our views, and trial new technologies. ... Whatever the solutions for different sectors of the industry, we will need to coordinate our efforts."
For now, LNG is the only fuel available to help advance this critical technology, while also helping to lower greenhouse gas emissions. "To minimize cumulative emissions from the shipping sector before fuels are available in enough quantity for the global shipping fleet, LNG is the choice today," Trauth stated.
A question & answer session included the topics of carbon capture and sequestration, wind energy, cold ironing, and coalitions.
A related article by Karrie Trauth, "Decarbonizing Shipping Needs Action Today to Achieve its Long-Term Goals" is available in the April/May 2021 edition of the Port Bureau News or by clicking here.
Learn more about Shell's "Powering Progress" strategy here and its study, "Decarbonizing Shipping: All Hands on Deck", click here.
Thank you to our sponsors:
Enterprise Products Partners • Kinder Morgan • Kirby Corporation • Houston Mooring Co. Inc. • Houston Pilots • Intercontinental Terminals Company • Moran Shipping Agencies, Inc. • Regions Bank • Shell Trading (US) Company • Targa Resources • West Gulf Maritime Association