Port of Harlingen Celebrates 70 Years
Date posted
September 27, 2022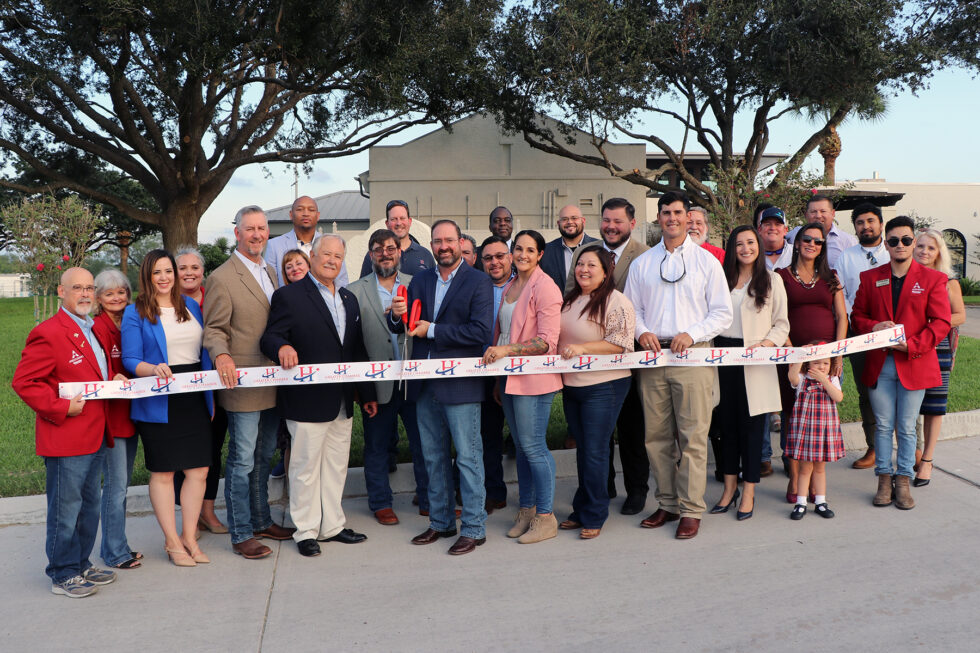 The Port of Harlingen Authority celebrated 70 years in operation and the dedication of the new addition of the Port's Administration Building with a ribbon cutting event, Thursday, Sept. 23.
On Feb. 27, 1952, the Port of Harlingen Authority, then the Arroyo Colorado Navigation District of Willacy and Cameron Counties ("ACND"), officially opened for business. Similar to the celebration held 70 years ago, in conjunction with the Harlingen Area Chamber of Commerce, a ribbon cutting celebration marked a milestone in the Port's history.
"It has been an honor and a pleasure to be a part of the Port of Harlingen for the last 34 years," Alan Johnson, port board chairman, said. "When I first came on the board my thought was to give it a try, one term, to see if it was the right fit. Here we are so many years later and thanks to the service of some wonderful community members who have served on this board since the beginning, we are seeing many years of planning and work come to fruition."
Created in 1926, the Port of Harlingen began as an idea supported by former Vice President John Nance Garner, then a state senator, and then Harlingen Mayor S.F. Ewing, and three individuals; J.B. Chambers, J.R. George and Tyre H. Brown who comprised the newly created ACND, pursuant to Article XVI, Chapter 59 of the Texas Constitution, enabled by Chapter 62 of the Texas Water Code.
In its early years, the Port was a terminal for steel, gasoline and fuel oil, ice, fish and shrimp. Today, the Port still moves refined petroleum products, but has expanded commodities transporting agricultural products, liquid and dry fertilizer, aggregates, and raw sugar.
"What started as one dock and a grain elevator has grown into a more than 2,000-acre multimodal transportation operation moving more than 3 million tons of goods annually through our region," said Port Director Walker Smith. "We are growing, in fact, over the last five years our tonnage has increased more than 200%, which says a lot about the economic development and interest in the Harlingen community."
Regional community leaders were in attendance commemorating the Port's milestone, including Ana Garcia, South Texas Regional Director for U.S. Sen. John Cornyn, who read a letter on Cornyn's behalf calling the Port of Harlingen an economic driver for South Texas.
Representing the Harlingen Area Chamber of Commerce board, Archie Drake with Valley Baptist Medical Center, said the Port of Harlingen has become more than just a mode of transportation for local industry, but a staple in the development of the community.
"What most of you probably do not know is the impact the Port of Harlingen really has on our community," he said. "In fact, in 1954 steel to build our hospital, Valley Baptist Medical Center, came through this very port. The goods that move through their docks and facilities, they become the things we eat, that make our clothing, fuel our vehicles and even materials that build our businesses and homes."
Visit the Port's anniversary web page by clicking here.