Port Terminal Railroad Association: 100 Years and Beyond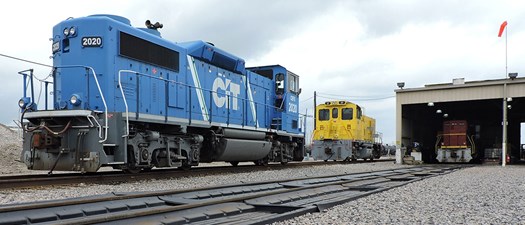 June Commerce Club Featuring Ricky Wells, General Manager, Port Terminal Railroad Association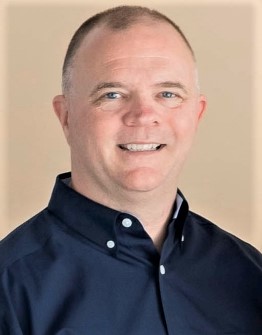 "When I was interviewing for the job, I didn't realize that in 2024 we will celebrate 100 years as an association. It's something we are very proud of - 100 years of service and looking forward to another 100 years as we move into the future," said Ricky Wells, general manager of Port Terminal Railroad Association ("PTRA"), as he began his presentation to the June Commerce Club luncheon. Wells assumed the role of general manager in 2022.
The "PTRA" was formed in 1924 to provide access to the industries along the Houston Ship Channel for railroads entering Houston. Nearly 100 years later, after multiple rail mergers and acquisitions, PTRA is an association of the Port of Houston Authority, Houston Belt & Terminal Railway Co. and three Class I railroads - Union Pacific Railroad, BNSF Railway, and Kansas City Southern Railway Company.
"This is the best job I've ever had," said Wells, and he specified what made his job superlative was the attitude and support of the PTRA team to each other and to customers. A 2022 customer survey revealed a 94% satisfaction rate for the amount of time it took for PTRA to deliver railcars to facilities after interchange receipt and a 96% satisfaction rate for the time it took PTRA to interchange railcars to the Class 1 Carrier after pulling.
PTRA has 53,000 railcars interchanged monthly, over 2,000 railcars in transit daily on their network, and between 11,000 to 13,000 car inventories placed at customer facilities. They have a total of 309 employees. At the first of June, expanded service was implemented by Union Pacific at Barbours Cut Container Terminal at Port Houston, providing direct rail access to Denver, Salt Lake City, Oakland, Los Angeles and El Paso.
PTRA has invested $66 million in renewal, expansion, and efficiency enhancements over the last five years, increased network cybersecurity that exceeds the security directives from federal agencies, and implemented a new regulatory safety compliance system. Among other projects, PTRA is "working through" an advanced real time monitoring system that he feels is a "safety efficiency program" at its core.
"There's so much more to be gained through technology. We've met three times with a national vendor for remote control load, so I think there will be some RCL changes in the relatively near future," Wells said. " … The beauty of the remote-control operation … is actually the box on your belt. The person that is controlling the movement can always be in position to see the movement."
Community Involvement
For the past 25 years, the PTRA Annual Golf Tournament has supported the after-school programs at J.R. Harris Elementary School. They have raised over $600,000, which creates opportunities for the educational development of children outside regular school hours.
PTRA also recently participated in San Jacinto College's Explore Apprenticeships 2.0 program that creates opportunities for high school-aged students to explore employment opportunities in a variety of career fields. Approximately 20 students participated in a learning event at PTRA. Leaders from each department dedicated time to the students.
Wells concluded his presentation with Q&A session, answering questions that included potential impacts to the PTRA from the Ohio derailment, different fuel sources for locomotives, fuel reduction, and more details about remote control operations.
Thank you to our Commerce Club sponsors!
Annual Table sponsors:
Callan Marine • Enterprise Products Partners • Kinder Morgan • Houston Pilots • Intercontinental Terminals Company • Moran Shipping Agencies, Inc. • Shell • Targa Resources • TGS Ceder Port Industrial Park • Vopak • West Gulf Maritime Association
June Table sponsors: