Houston's Maritime Industry Celebrates CAPT Bill Diehl at the May Commerce Club Luncheon
May Commerce Club Honoring CAPT Bill Diehl, Retiring President of the Greater Houston Port Bureau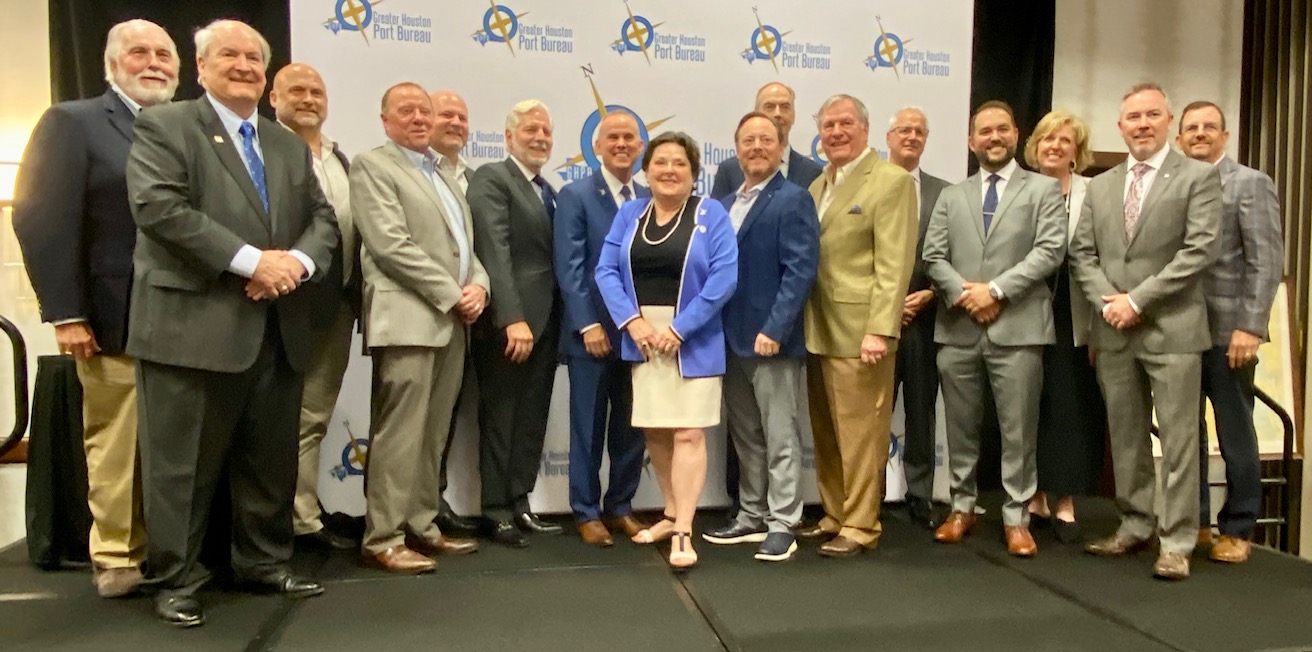 At a special Port Bureau Commerce Club event on May 18, industry, family, and friends saluted CAPT Bill Diehl as he retired from his distinguished maritime career. Tom Marian of Buffalo Marine Service, Port Bureau board of director as well a long-time friend and colleague of CAPT Diehl, served as the recognition program host.
The program included video congratulations from friends, family, and industry partners, including Harris County Precinct 2 Commissioner Adrian Garcia and lively recollections from Marian and other speakers. Resolutions from the Port of Houston Authority, City of Houston, and Harris County declared May 18 as "CAPT Bill Diehl Day". He was also declared an "Admiral of the Texas Navy" by the Texas governor's office, received a letter a recognition from Senators Ted Cruz and John Cornyn, and learned an entry into the congressional record had been made by Congressman Brian Babin. As a representative of all the agencies, the documents were presented to CAPT Diehl by Roger Guenther, executive director of Port Houston.
CAPT Jason Smith, Commander of Sector Houston-Galveston, presented CAPT Diehl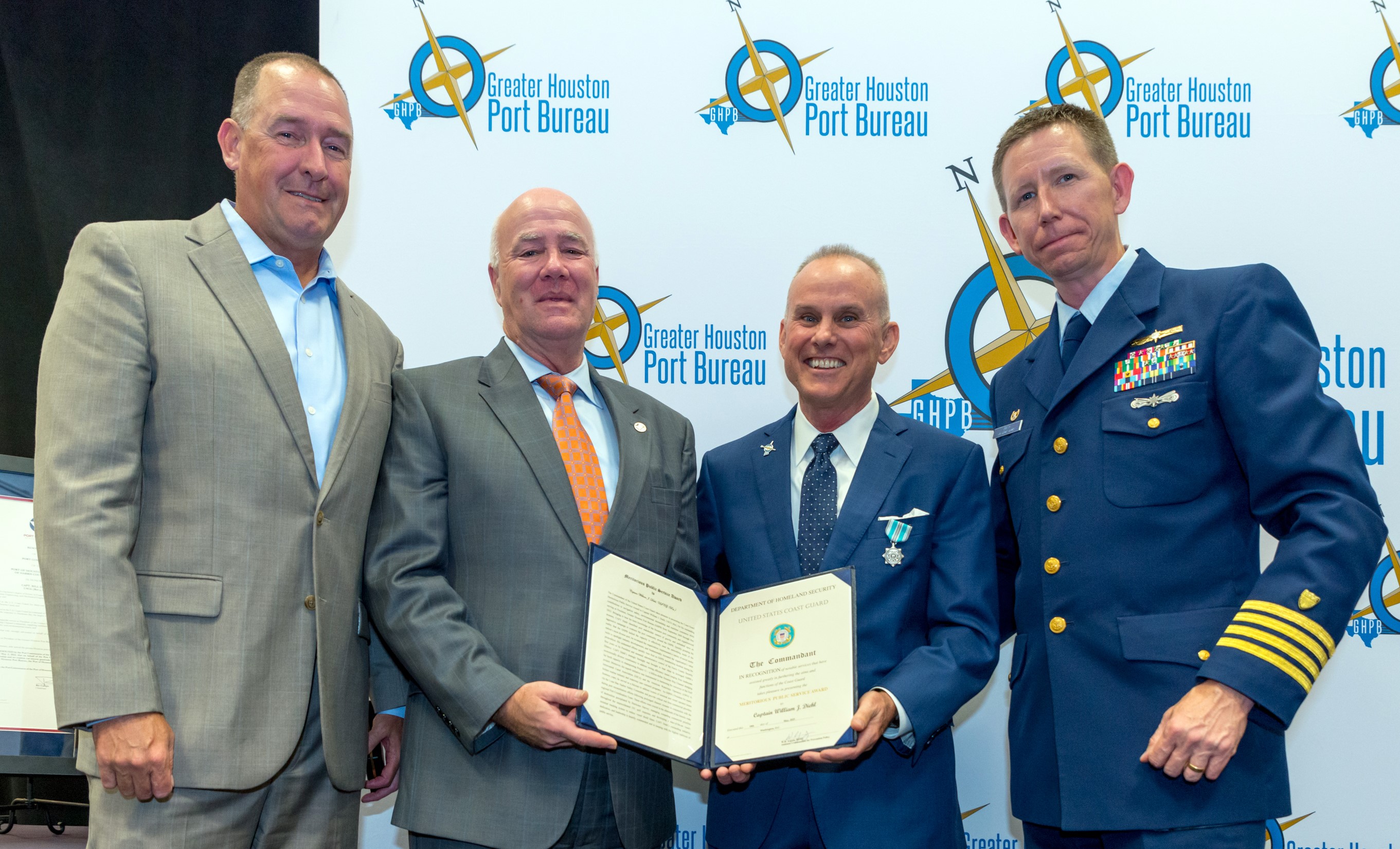 with the U.S. Coast Guard's Public Service Award, noting is the highest public recognition that the Commandant of the Coast Guard may award. Lastly, he was presented with a historic map of the Houston Ship Channel from the Port Bureau's board of directors.
The luncheon concluded with comments and a heartfelt thanks from CAPT Diehl, who drew his final remarks of appreciation from thoughts of his accomplished late mother. "I'll close with what she would say to us, 'I love you. Don't forget to say your prayers.' Thank you!"
Enjoy more photos from the event on Facebook!
Thank you to our Commerce Club sponsors!
Premier Table sponsors:
Buffalo Marine Service, Inc. • Energy Transfer • Enterprise Products Partners • Houston Mooring Co., Inc. • Intercontinental Terminals Company • Kinder Morgan • Port Houston • Suderman & Young Towing Co. • Shamrock Marine • Schröder Marine Services, Inc. • Targa Resources
Annual Table sponsors

Callan Marine • Enterprise Products Partners • Houston Pilots • Moran Shipping Agencies, Inc. • Shell • TGS Ceder Port Industrial Park • Vopak • West Gulf Maritime Association
May Table sponsors:
Blades International • Board of Pilot Commissioners • Excargo Services • Port of Galveston • Great Lakes Dredge & Dock Co. • Pemex Deer Park • Port Freeport • Port of Texas City