Rice Names Reginald DesRoches as Next President
Date posted
December 15, 2021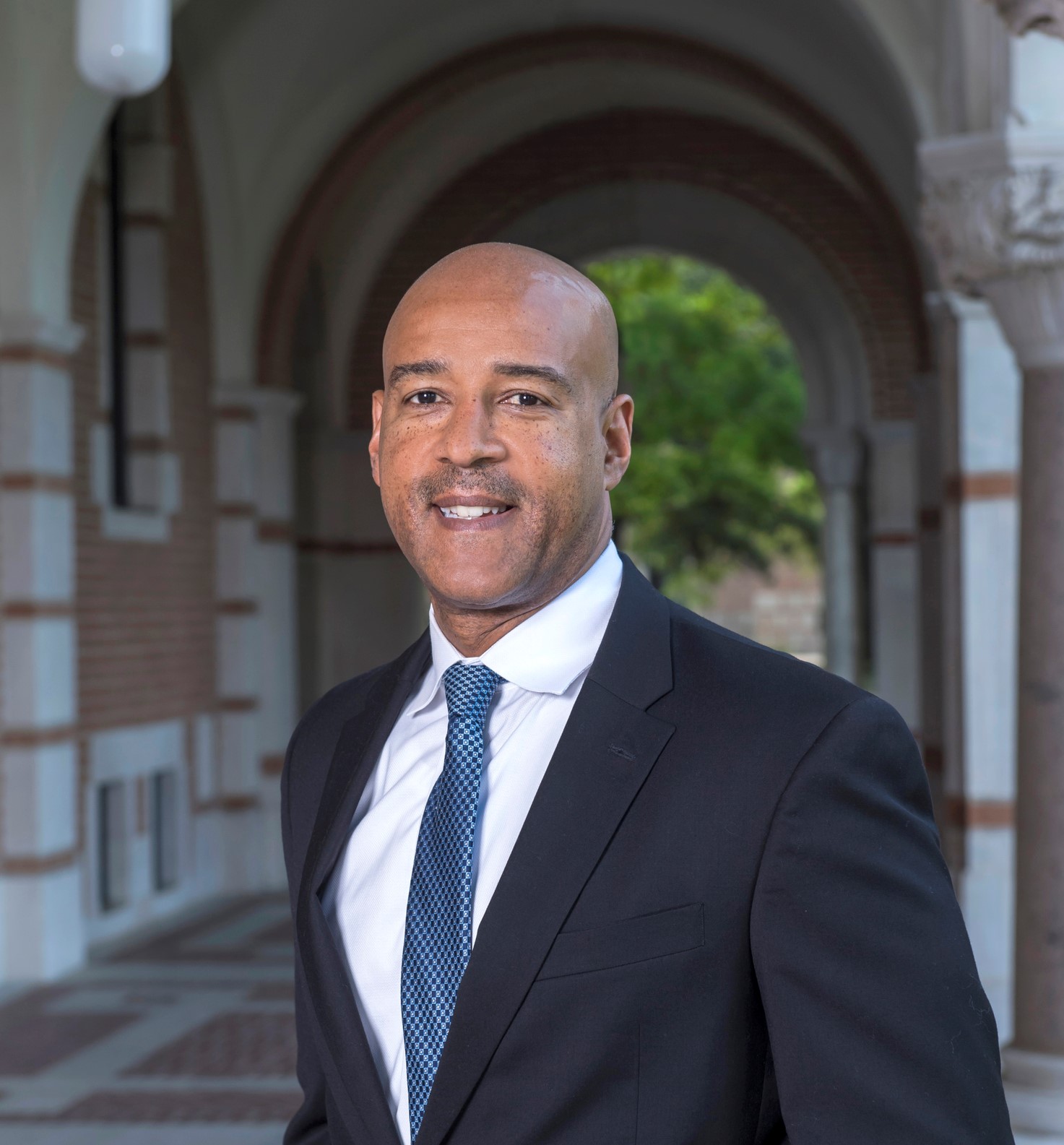 Reginald DesRoches, who is now serving as the university's provost, has been named as the next president of Rice University. DesRoches will become the eighth president of Rice when he assumes his new position on July 1, 2022.
Rice's Board of Trustees selected DesRoches, an internationally recognized structural engineer and earthquake resilience expert, after a nationwide search for an academic leader to take command at one of the nation's premier institutions of higher learning. DesRoches will succeed President David Leebron, who previously announced his plan to step down next summer after the end of the current academic year.
"I am deeply honored to be named the next president of Rice University," DesRoches said. "The past 4½ years at Rice have been among the most rewarding in my professional career and I look forward to building on the tradition of excellence established by President Leebron and those who served before him."
DesRoches has been provost since Leebron appointed him as the university's chief academic officer in 2020. As provost, he has led the university's academic, research, scholarly and creative activities through the challenges posed by the COVID-19 pandemic, including the sudden suspension of classroom instruction and Rice's successful conversion to remote learning. In less than two years, he has not only dramatically increased the university's research awards and launched several new centers and institutes, but also forged new partnerships and programs with institutions and organizations throughout the Houston area, including the Texas Medical Center.
Under DesRoches' leadership, Rice has launched several new majors and professional master's programs, including a new undergraduate business major. He has established the Office of Diversity, Equity and Inclusion, which has been instrumental in dramatically increasing the diversity of Rice's faculty and graduate student population. He also is leading the first major expansion of the undergraduate student body in over a decade.
DesRoches has been at Rice since 2017, when he accepted the post as the William and Stephanie Sick Dean of Engineering at the George R. Brown School of Engineering. As the leader of Rice's engineering school, he oversaw nine departments, 137 faculty and 2,500 students. During his time as dean, the school increased in size, visibility and program rankings. It also underwent significant growth in research programs. Several key interdisciplinary initiatives were launched during DesRoches' term as dean, including new efforts in the areas of neuroengineering and synthetic biology. He also led the establishment of the first-of-its-kind collaborative research center in India with the Indian Institute of Technology Kanpur.
DesRoches has authored over 300 technical publications and has mentored more than 30 doctoral students, many of whom hold faculty positions at top universities around the world.
A member of the National Academy of Engineering, DesRoches' distinctive research record has been recognized for its impact and innovation. He received the Distinguished Arnold Kerr Lecturer Award in 2019, the John A. Blume Distinguished Lecturer Award in 2018 and the 2018 Earthquake Engineering Research Institute Distinguished Lecturer Award, one of the highest honors in the field of earthquake engineering. He is also a recipient of the 2015 American Society of Civil Engineers (ASCE) Charles Martin Duke Lifeline Earthquake Engineering award, the 2007 ASCE Walter L. Huber Civil Engineering Research Prize and the Georgia Tech ANAK Award, which is the highest honor the Georgia Tech student body can bestow on a faculty member. DesRoches is a member of the Academy of Distinguished Alumni in Civil Engineering at Berkeley and was recently named an honorary alumnus of Georgia Tech.