Seaboard Marine Adds Over 1,000 Refrigerated Containers to Meet Peak Season Demand
Date posted
November 8, 2021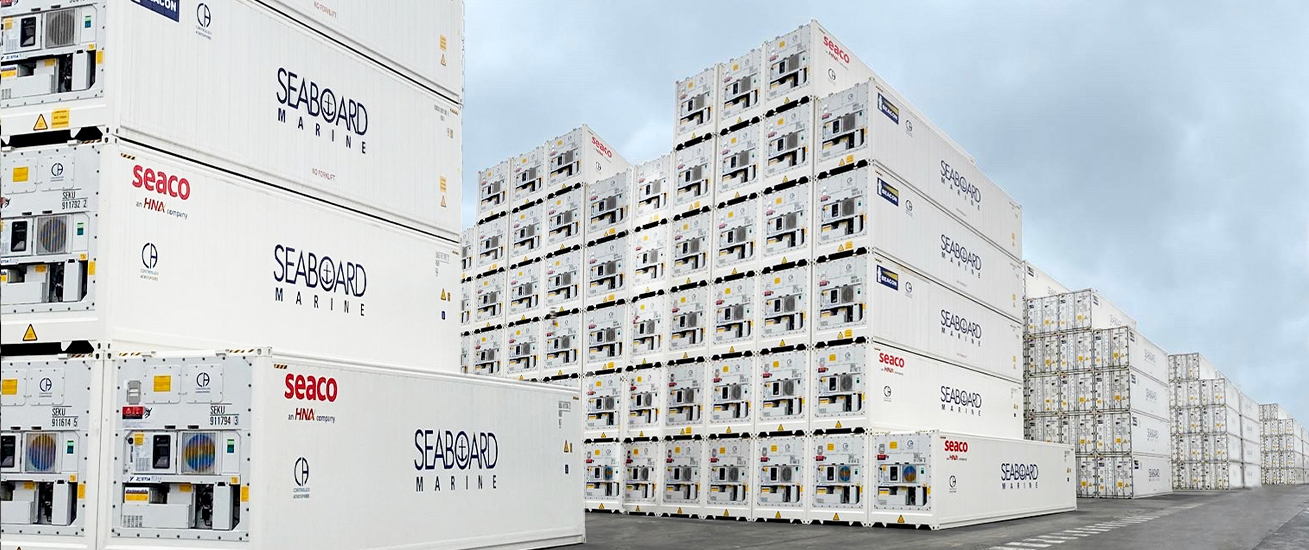 Seaboard Marine has added over 1,000 new refrigerated cargo containers to its fleet, an addition to the 340 received earlier this year. The new units arrived in Callao, Peru, to help meet peak season shipping of several time-sensitive commodities from Latin America. The new units are all 40-foot containers, built to Seaboard Marine's exacting standards, reassuring the commitment to providing our customers with the most efficient and reliable equipment. The boxes are equipped with controlled atmosphere technology to help maintain the cold chain of fresh and frozen shipments.
Executive Vice President Bruce Brecheisen said, "Seaboard Marine's investments in state-of-the-art equipment is a testament to our commitment to meeting the needs of our perishable import and export customers. Our procedures focus on time-sensitive issues that relate to perishable cargo throughout its entire journey. We continue upgrading our fleet to phase out older containers, ensuring customers receive efficient and reliable boxes. In addition, the new units have been positioned throughout Latin America to round out our premier ocean transportation services during the peak shipping season."
Over the last five years, Seaboard Marine has acquired nearly 4,000 new refrigerated cargo containers, making our fleet one of the most updated in the industry to support the movement of perishable cargo between North America, the Caribbean, Central, and South America. Strategically positioning all 1,390 new containers across Latin America ensures the best equipment is available when and where our customers need them during the upcoming peak shipping season for refrigerated cargo.