2021 Year In Review
Date posted
January 20, 2022

A year of forging ahead.
2021 was a year we looked for the big rebound: a time when COVID-19 would be more a thing of the past and not so much a present concern. Vaccines were introduced, in-person events gradually resumed, and business seemed to be picking up everywhere, but the big rebound that was to put COVID-19 firmly in the rearview mirror behind us proved elusive.
Like the rest of the world, the port region – and the Port Bureau – kept forging ahead, albeit sometimes a little slower than anticipated. January may have been quiet, but 2021 saw us welcoming new members and seeing membership rise to over 250 companies and organizations.
The Port Bureau staff returned full time to office in May, and we kicked off our first in-person Commerce Club luncheon on May 10. The hybrid event featured Karrie Trauth from Shell, and it had the quality of a reunion in its atmosphere. It was good to be out, connecting with colleagues, and sharing information in the time-honored format of a business luncheon.
Progressing carefully but steadily, the Port Bureau hosted luncheons each month and moved to fully in-person events in July. It looked like a full rebound for Port Bureau events but a COVID uptick in August led our Board of Directors to move our Annual Maritime Dinner from Aug. 18 to Nov. 5. Another slowdown, but not in the enthusiasm and support for continuing to move forward.
We hosted various events in the fall, including a beautiful day on the greens with the 13th Annual Captain's Cup Golf Tournament, and the 92nd Annual Maritime Dinner honoring Jim Teague from Enterprise Products Partners became our capstone event in November.
Membership growth motivated us to look at how we could strengthen member services and identify new methodologies to effectively serve the port region. We worked the management consulting firm of Lion & Stulz to develop a five-year Strategic Plan for our organization. Pressing forward with the first part of the plan, we upgraded our website and launched its superior services to members in December.
Despite setbacks, it's been a year of accomplishment and achievement that we believe reflects the extraordinary maritime community the Port Bureau serves.
Advocacy & Outreach
Outreach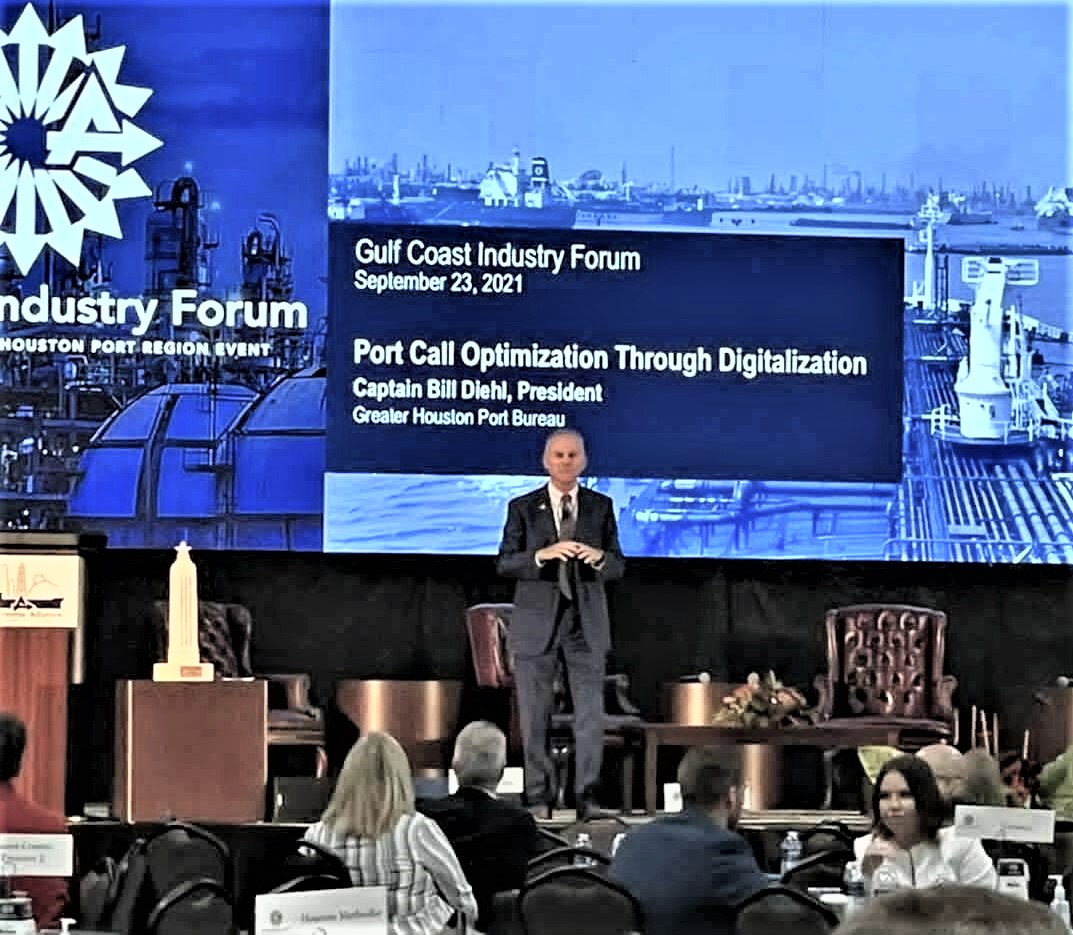 Whether it was virtual or in-person, Port Bureau president Captain Bill Diehl served as a guest speaker on numerous occasions in 2021. He gave presentations to the Breakfast Association of Houston, the University of Houston's 'Port of the Future' conference, San Jacinto College's National Summer Transportation Program, the Gulf Coast Industry Forum, the Houston Chemical Association luncheon and to several member companies. He also served as panelist for the American Waterway Operators' quarterly meeting and assisted with the planning for the Texas-Panama Business Summit in Austin last July.
Captain Diehl also serves on the boards of the Houston International Seafarers' Center and the Maritime Information Service of North America ("MISNA"), is a part of the Economic Alliance Houston Port Region Public Policy Task Force and the Lone Star Harbor Safety Committee. He also participated in the International Association of Maritime & Port Executives Board of Advisors quarterly meeting in 2021.
2021 brought media inquiries from time to time, and Captain Diehl discussed topics such as the impact of Winter Storm Uri in the port region, supply chain disruptions, and containership backlogs on the West Coast.
Advocacy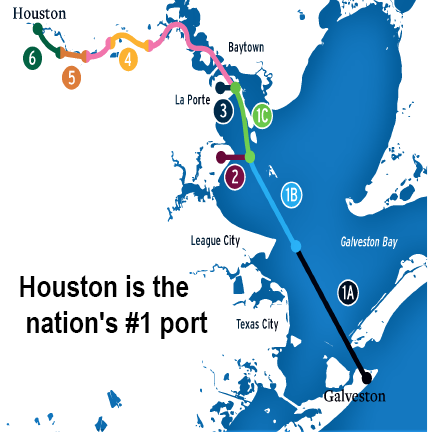 Promoting and advocating for the port region is a significant part of the Port Bureau's mission. In 2021, efforts focused on pressing forward in support of the Locally Preferred Plan ("LPP") for Project 11, the deepening and widening of the Houston Ship Channel. Last January, a "new start" designation was given to the expansion project by the U.S. Army Corps of Engineers. The Port Bureau's Advocacy Committee published a Houston Ship Channel Expansion-Project 11 brochure, which was used by the Economic Alliance Houston Port Region for their annual trip to Washington D.C. Zoom meetings with Congressman Colin Allred, Port Bureau Chairman Bernt Netland and board members Kirk Jackson, Vincent DiCosimo, and Bob Sanders to discuss the port of Houston and Project 11 in March. The brochure was also sent to Port Bureau members, distributed at Commerce Club luncheons, and can be downloaded at our website.
Flood mitigation was another area of interest to the port region in 2021. Port Bureau Chairman Netland and board member Marcia Faschingbauer represented the Port Bureau at the Houston Stronger meeting on their drainage project.
Networking & Business Development
92nd Annual Maritime Dinner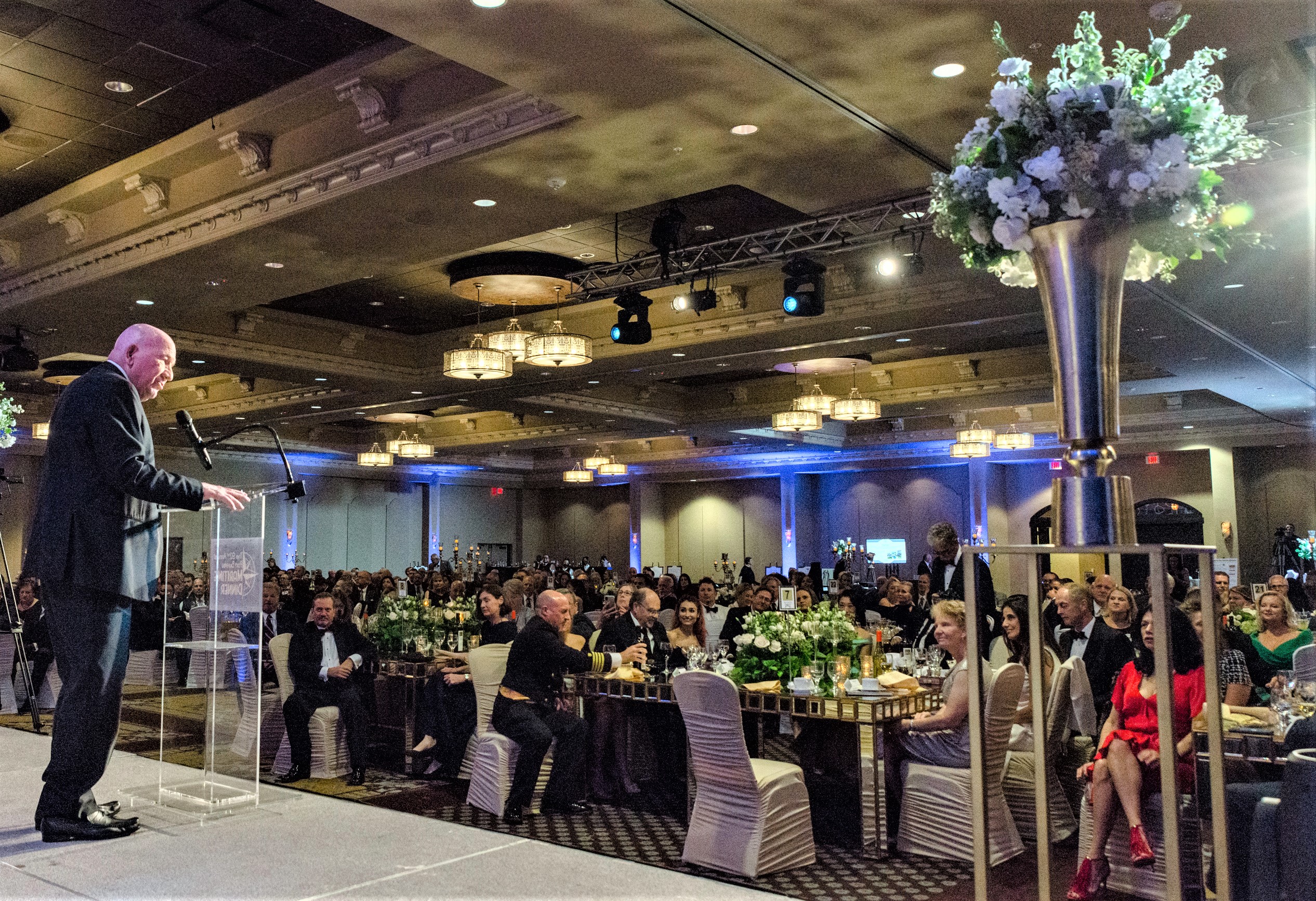 November 5 ushered in a crisp, cool evening for the Port Bureau's 92nd Annual Maritime Dinner at the Bayou City Event Center. More than 600 guests from Houston's maritime community came out to honor A.J. "Jim" Teague, CEO of the general partner of Enterprise Products Partners L.P., as the 2021 Maritime Leader of the Year. Teague was named the 2021 honoree for his outspoken advocacy and financial investment to improve the Houston Ship Channel, and rallying industry to achieve that goal.
An event forged through two years of disappointing delays, it became a truly unique time of fellowship, celebration, and recognition in the Houston Ship Channel community. Title sponsor Enterprise Products Partners and Queen of the Fleet sponsors Accutrans, Callan Marine, Enterprise Products, Kinder Morgan, Port Houston, and S&B Engineers and Constructors helped make the celebration event superb.
Captain's Cup Golf Tournament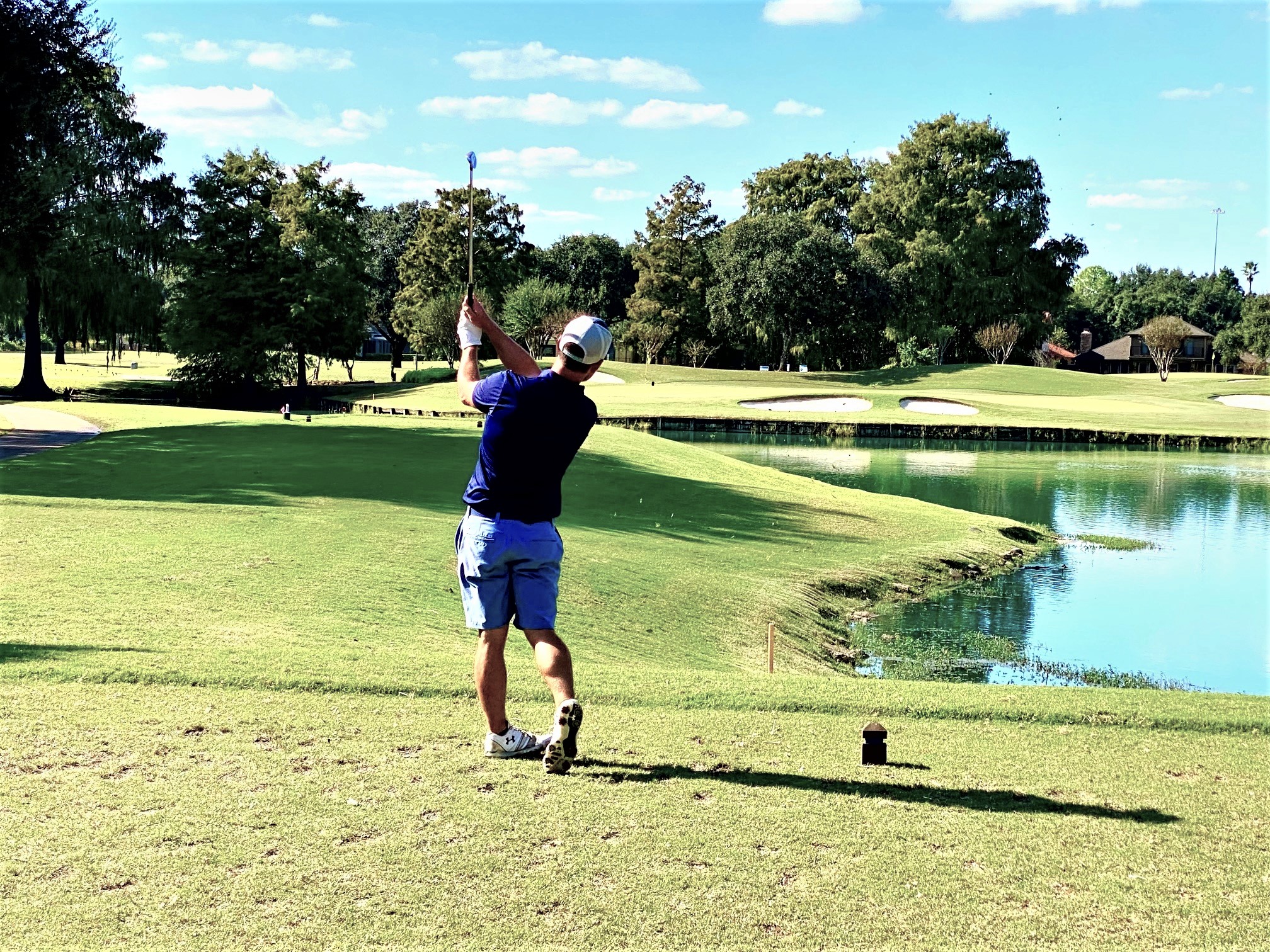 Golfers arriving on the beautiful fairways of Sugar Creek Country Club for the 13th Annual Captain's Cup Golf Tournament were welcomed by sunny skies and temperatures in the 60s. The day was filled with excellent sport, camaraderie, and networking.
The Captain's Cup trophy went to the team from Briggs & Veselka with players Jason Ellis, Kerry Kilgore, Tim Studdert, and Jamie Sylvester winning First place gross. First place net went to Coating Systems team with players John Ravenberg, Zac Ravenberg, John Sansing, and Jamie Taylor.
The Captain's Cup featured several contests as part of the day's sport, including three closet-to-the-pin, hole-in-one, and the longest drive. Golfers stopped in for refreshments and received some fun-to-get giveaways at hospitality tents during the day. A raffle of popular prizes included a hotel & dining package at the Marriott Courtyard Houston, a golf foursome at Sugar Creek Country Club, a Piretti putter, Sure-Set Swing Trainer by Dan Frost, and more. All players went home with the gift of a FootJoy Windshirt.
Industry Educational Seminars
The Port Bureau hosted numerous educational seminars in 2021 in our training facility. Five Port 101 sessions – informative sessions on the port of Houston region and ways to become more involved in the maritime business community – were led by Captain Diehl. In April and June, Captain Diehl led two sessions on the Panama Canal, discussing the 20,000 TEU containership EverGiven incident on the Suez Canal and the differences between it and the Panama Canal, both in structure and operations. Early in the year seminars were hosted virtually via Zoom, then progressing on to hybrid sessions by midsummer.
In May we launched "Pave Your Way for Port Call Optimization: A Port Authority's Journey", an on-demand webinar through PortXchange about the "why, what and how" of port call optimization based on the experience of three ports. In November, the Port Bureau hosted member Haugen Consulting to present "Demurrage Mitigation, Profit, & Loss", a two-day training seminar at a discounted rate for members.
Commerce Club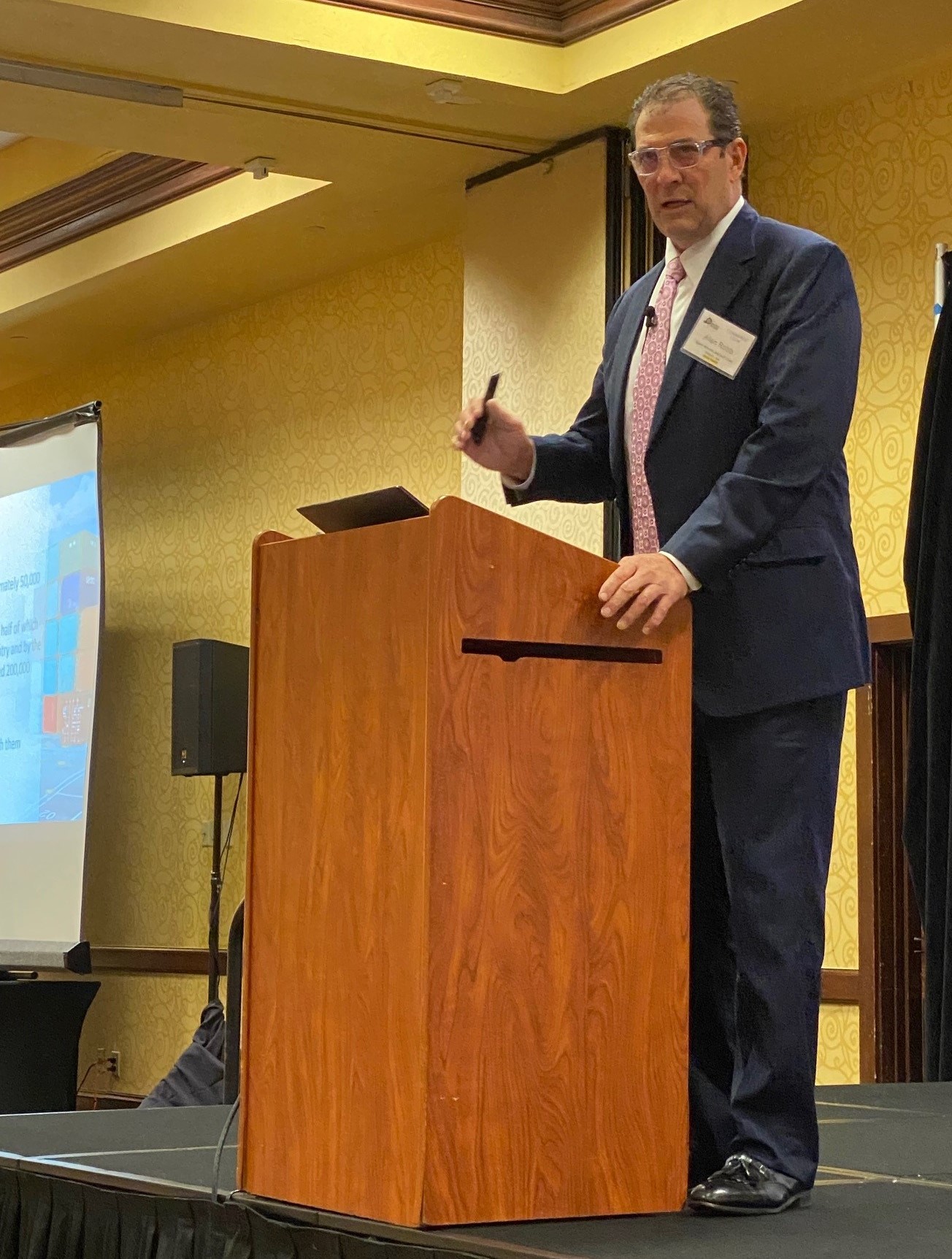 The Port Bureau hosted a series of ten Commerce Club events on the second Thursday of most months throughout 2022. January through April events were virtual via Zoom, with our first hybrid event as a luncheon at the Houston Marriott South in May with Karrie Trauth from Shell. With the exception of the 2020 Captain's Cup Golf Tournament, it was our first in-person in over a year. It also happened to be Karrie Trauth's final event with the Port Bureau as she was transitioned to her new position with Shell in London. The Commerce Club events transitioned back to fully in-person attendance by July.
2022 speakers were Mike Emerson, U.S. Coast Guard HQ; Dr. H. Dirk Sostman, Methodist Houston Vaccine Scientific Advisory Committee; Vincent DiCosimo, Targa Resources; Reginald McKamie, Houston Pilots Board; Karrie Trauth, Shell; Maxie McGuire, Callan Marine; Alan Robb, South Atlantic & Gulf Coast District-ILA; David Tauber, The Tauber Companies; Captain Jason Smith, U.S. Coast Guard, Sector Houston-Galveston; and, Roger Guenther, Port Houston.
Port Information
Port Bureau News Magazine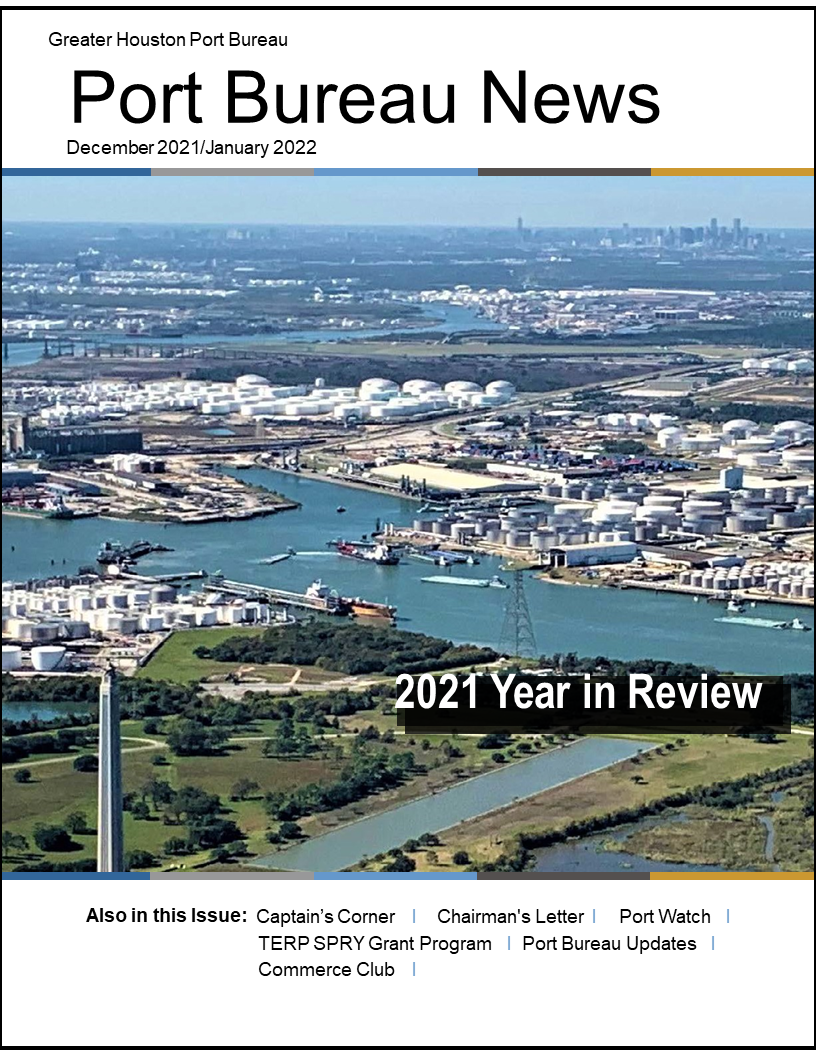 The Port Bureau kept constituents comprised of industry trends and significant events through digital and print publications and reporting. The Port Bureau News magazine reaches over 5,000 readers and included a variety of informative articles in 2022. "Port Watch" by board member Tom Marian of Buffalo Marine Services., provides an in-depth vessel movement analysis each month. Guest articles in 2022 included topics that range from maritime cybersecurity to business continuity and risk manage to cargo emissions.
Weekly Update
Our members-only Weekly Update, published digitally each Wednesday, spotlights relevant news from government agencies, such as the U.S. Coast Guard, the Maritime Administration ("MARAD"), Texas Homeland Security, the U.S. Department of Transportation, and local port region information. It also features a Vessel Arrival Report that reflects a breakdown of Houston vessel arrivals by vessel type and arrivals for other deepdraft ports of Texas for the preceding three weeks.
When heavy weather impacts the port region, the Port Bureau presses in to digitally publish timely updates for each weather event. In 2021, we distributed updates concerning fog impacts on the Houston Ship Channel and for Winter Storm Uri, Tropical Storm Ida, and Tropical Storm Nicholas. The Port Bureau also hosted a Winer Weather Roundtable last February for members to discuss industry response needs for the Houston port region from Winter Storm Uri.
Custom Vessel Movement Reporting
As the Port Bureau serves as the Marine Exchange of Texas, members subscribed to our premium reporting services receive Daily Vessel Arrival reports for Texas deepdraft ports and bi-weekly ETA reports. For our subscribers utilizing our real-time vessel tracking systems, the Port Bureau was pleased to forge ahead with PilotTracker, the next generation in vessel tracking on the Houston Ship Channel, introduced in December. PilotTracker, an application produced in partnership with PortXchange, provides subscribers with real-time pilot scheduling and vessel movement information.
The Port Bureau has historical vessel movement dating back to 2011 for all the deepdraft ports of Texas and is able to provide members with bespoke historical information, research support, cost justifications and planning.
Committee Work
Advocacy Committee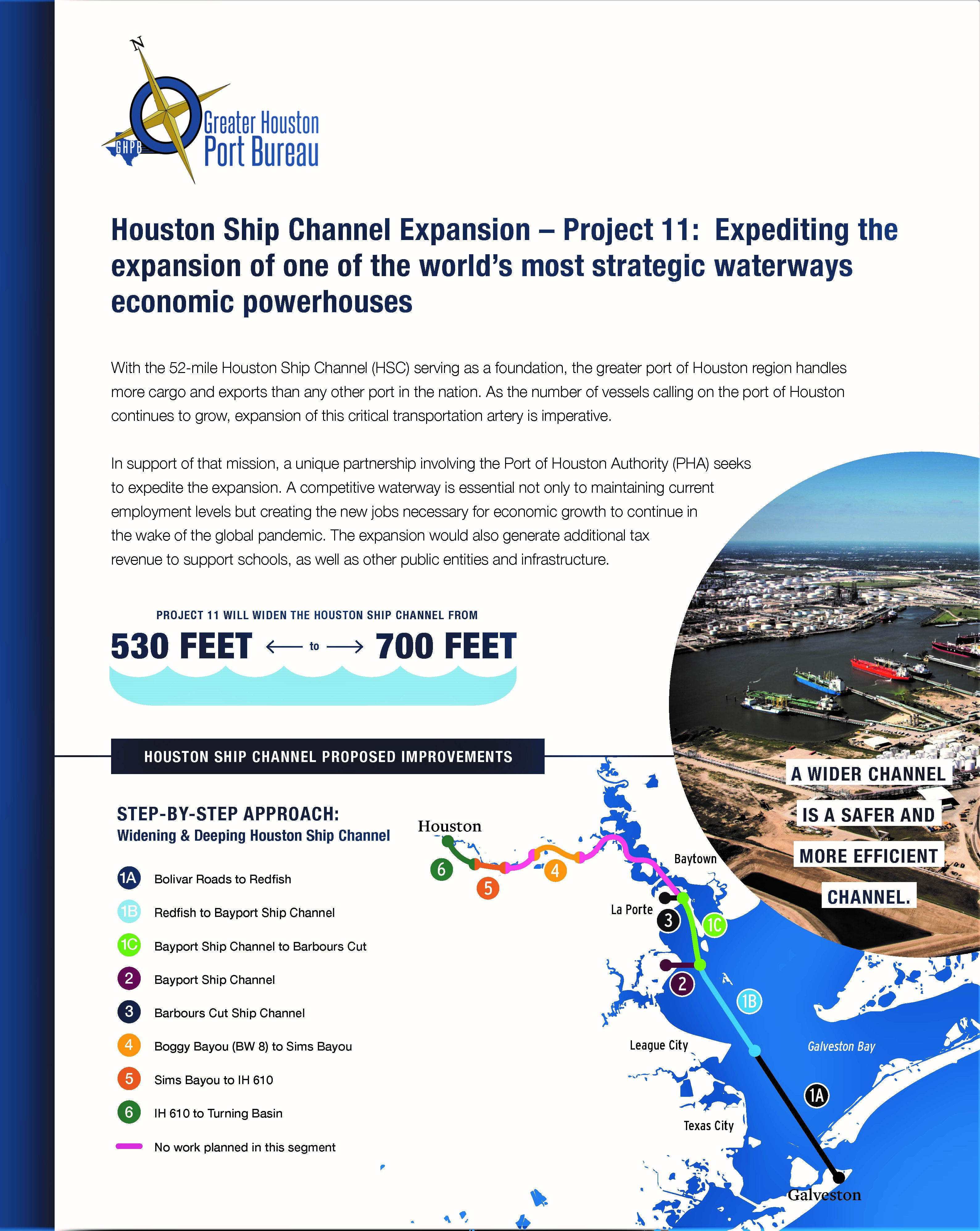 The Advocacy Committee continues to educate on the value of the port. In 2021, they produced a Project 11 brochure: "Houston Ship Channel Expansion-Project 11: Expediting expansion of one of the world's most strategic waterways economic powerhouses." It was mailed with our Sept. Port Bureau News, distributed at our Commerce Club luncheons and via our website. A marketing article – "The Houston Ship Channel and the Port of Houston: Providing Global Access, Creating Local Economic Prosperity" – was completed in 2021 and will be submitted in 2022 to a trade publication to promote awareness and thought leadership for the port of Houston.
When the state approved legislation concerning coastal barrier protection for the upper Texas coast, media attention focused on Coastal Texas Study plans. Concerns regarding the limitations proposed gates near Bolivar Peninsula might impose on Houston Ship Channel expansion plans and vessel traffic prompted the Advocacy Committee to reach out to the Army Corps of Engineers for information and a presentation to members. The committee plans to stay engaged, provide input for the Coastal Texas Study project, and encourages members to join in the effort. The Coastal Texas Study project is expected to be authorized in WRDA 2022 and is estimated to cost $25 to $48 billion.
Efficiency Committee
For the last several years, the Port Bureau's Efficiency Committee has worked with PortXchange, a vessel and terminal data sharing platform, to collaborate with interested member companies to optimally plan, execute and monitor all activities during a port call based on standardized data exchange. The initial trial began in 2020 and was extended through July of 2021.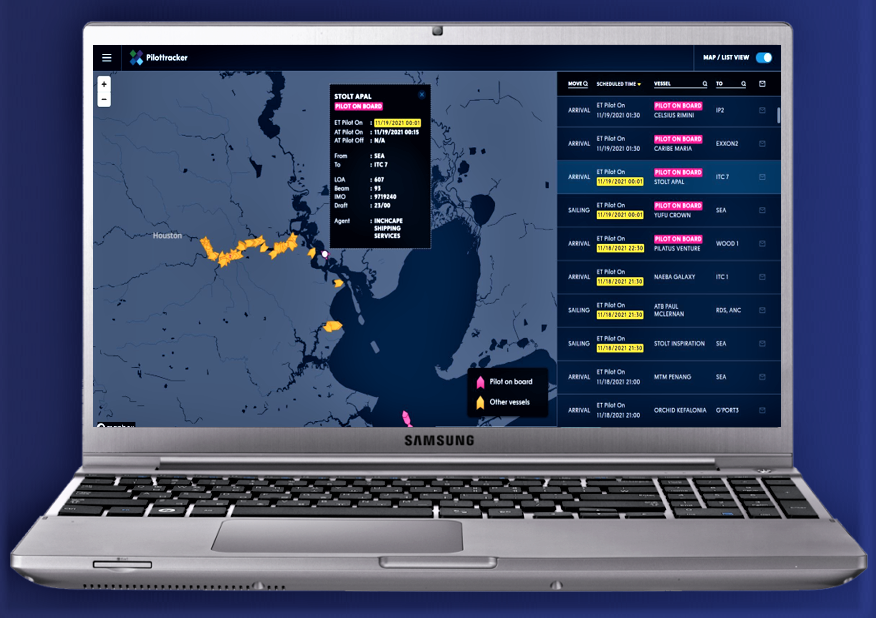 The project has truly been one of "forging ahead" as unexpected events continued to take place, but the goal of creating a tool to help the port operate at maximum efficiency continues to be a top priority. The data-sharing platform was originally known as "Pronto" but was renamed to "Synchronizer" by PortXchange in 2021. The current goal is to establish a multi-generational plan for Synchronizer in Houston and develop a long-term vision and value of the tool.
As a result of the ongoing project, the Port Bureau has partnered with PortXchange to offer the real-time pilot scheduling and vessel information movement application, PilotTracker. It is available on an annual subscription basis to Port Bureau members.
Membership Committee
The Port Bureau's Membership Committee pressed forward this year, developing video and written testimonials about the Port Bureau member experience. The testimonials featured members from across a variety of industry sectors in the port region, including terminals, stevedores, shipping lines, financial, and trucking. Their dedicated efforts helped Port Bureau membership grow to over 250 members in 2021, representing many industry segments of the port region.
Port Region Industry Support
As a part of our mission to promote cooperation and efficiency withing the port region, the Greater Houston Port Bureau offers support services to several local industry organizations. In 2021, this included providing administrative and meeting support to the Houston Ship Channel Security District and the Greater Houton Coffee Association, assisting the Coffee Association with a series of webinars on the coffee industry. The Port Bureau also participates with and maintains the website for the Lone Star Harbor Safety Committee.
Looking at 2022
As we forge ahead in 2022, the Greater Houston Port Bureau brings a rich legacy of effectively serving our membership and community partners with the best data and supporting collaboration for solutions to industry challenges. For 93 years, the Port Bureau has remained committed to advancing Houston's maritime community through advocacy, networking, port information, and utilizing a robust repository of vessel movement data. Press forward with us by maximizing your engagement for steady progress and prosperity in the port region through continued membership or new membership with Port Bureau.