AET Awards 10 Scholarships at Texas A&M-Galveston
Date posted
August 22, 2022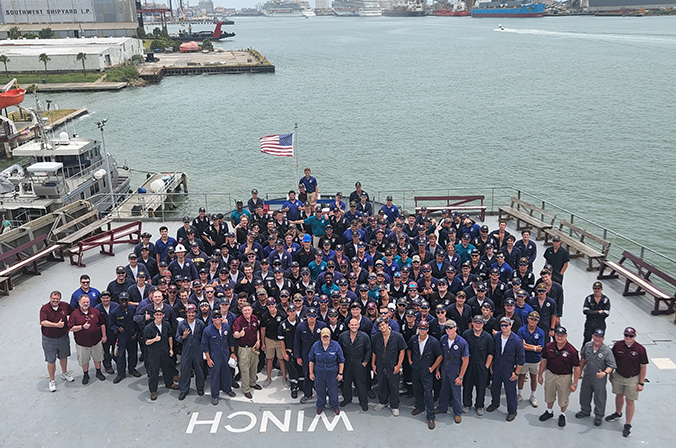 Photo: Texas A&M-Galveston, AET.
To develop future leaders through education, AET has awarded 10 scholarships in partnership with Texas A&M Foundation at the Texas A&M University at Galveston. The university is home to the Texas A&M Maritime Academy – a highly specialized maritime training and education program. It is also one of seven maritime academies in the United States.
Their scholarship initiative supports undergraduate students majoring in Maritime Transportation for their bachelor's degree program, aspiring to become deck officers. By awarding scholarships, AET aims to empower students with skills to become valuable members of the global maritime sector.
AET is a global leader in energy logistics, delivering safe, high quality and comprehensive ocean transportation and specialist petroleum services to energy majors, refineries and trading houses. AET consistently strives to deliver the best conventional shipping services, alongside the specialist activities of lightering, dynamic positioning and hydro-carbon capture. They have offices and presence in the U.S. Singapore, Malaysia, United Kingdom, Brazel, Norway, and Uruguay.