Better in Texas
Date posted
March 23, 2021
By CAPT Bill Diehl, GHPB President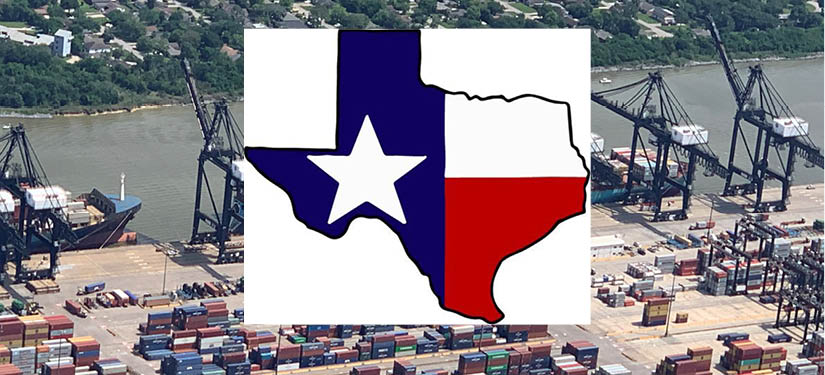 February was a frustrating time to live and work in Houston. When so much of the "energy capital of America" didn't have power, it was simply embarrassing, even for transplants like myself who haven't always called this state their home.
Yet, Texas is still the place to be, and I am confident that our port industries have gained value lessons learned that will make us even more resilient. This setback won't stem the tide of new business coming to Texas. In 2020 alone, several major companies moved to or expanded their operation in Texas, including Amazon, CBRE, Tesla, Hewlett Packard and Oracle. These moves add momentum to the strength and size of Texas's economy, especially when considering the difficulties of the past year.
Texas has a lot to offer, particularly for companies with a mind for international trade. It has the largest U.S. rail and road infrastructure, the most U.S. ports of entry, a multilingual workforce, a robust international financial community, and more that makes our state a hub for global trade. Texas has been the top exporting state for 19 years, with exports valued at $279.3 billion in 2020 – and a major importing state, with our manufacturing and trade sectors bringing in products, parts and commodities from around the world. In 2019, Texas was the nation's second-largest importing state behind California, bringing in nearly $294.9 billion in goods.
The epicenter of this flow of trade and goods is the greater port of Houston – the country's largest port by total tonnage and largest petrochemical complex. As we all know, our port plays a critical part in the picture of Texas's economics. One OpEd writer recently stated that international trade could help Texas emerge from the pandemic stronger than ever. To me, that points to our port region as playing a major role in the comeback.
Our port is the gateway for facilitating efficient exporting and importing with international and domestic markets. From chemical tankers to container ships, from bunkering to storage compacity, from pipelines to warehouses and an extensive freight transportation network, we are uniquely positioned with the capacity, flexibility, and reliability to handle the flow of trade with predictability.
As businesses look to rebound, they will continue looking for greater efficiencies for a better bottom line, making it essential for us to carry on with forward-thinking pursuits. For some, this may include making their operations "smarter" through emerging IoT technologies or more automation. Speaking more broadly, initiatives to benefit commerce on the waterway, such as Project 11 and port optimization, will provide substantial benefits to everyone. They are imperative for keeping us efficient, attracting new customers, and securing future economic growth.
The business of Texas relies on the business of maritime — and there is certainly no better place for maritime commerce than the Houston port region. We connect an ocean of opportunities for a recovering economy in the Lone Star State.
---