Callan Marine and City of Beaumont Break Ground on Riverfront Park Restoration
Date posted
April 17, 2023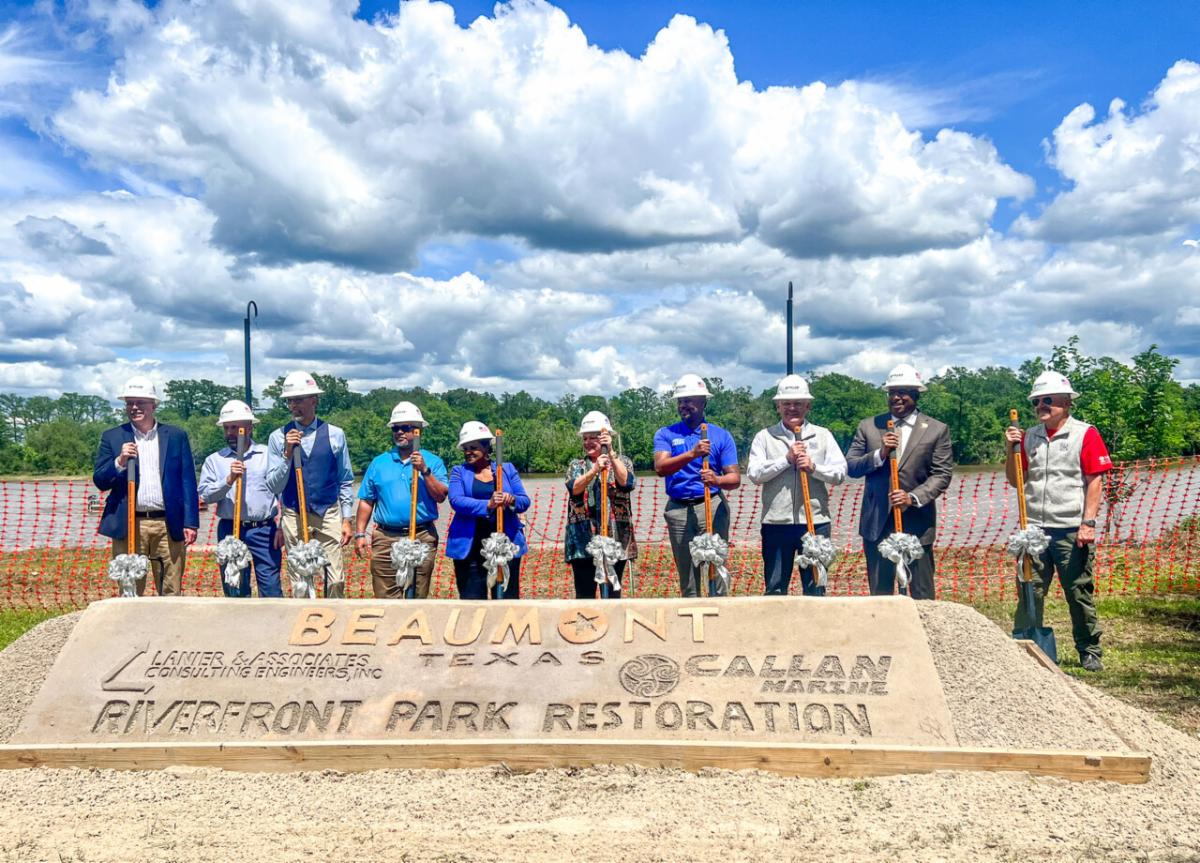 City council members and others, including Mayor Robin Mouton and former Mayor Becky Ames, toss the dirt during a groundbreaking ceremony to kick off the Riverfront Park restoration project. Photo courtesy of Callan Marine.
Callan Marine and the City of Beaumont celebrated the Riverfront Park groundbreaking on April 12, 2023. The park sustained significant damage from Hurricane Harvey in 2017. Now, more than five years later, officials stated that Riverfront Park is on the road to restoration. Callan Marine's marine construction division will restore the park's pavilion, picnic tables, benches, boat dock, and walking path.
"We are so proud to serve the City of Beaumont and residents in restoring this treasured community asset," remarked Greg Harner, COO of Callan Marine's construction Division. "Callan Marine is committed to providing safe, quality work to bring this project back to life."
City officials, Callan Marine staff, and residents gathered to celebrate the official project kickoff, turning the dirt and communicating the initiative to build back better in the City of Beaumont.
The contract was awarded in January 2023 and the project is anticipated to be completed in September 2024.
Callan Marine, LTD. is a Texas-based, family-owned dredging and marine construction business founded in 2009. Callan Marine performs dredging projects for both private and public clients by providing services to restore berthing depths for ship docks, navigation channels, or otherwise facilitate transportation in our nation's waterways.