CAPT Jason Smith to Retire from Coast Guard on June 9
Date posted
April 28, 2023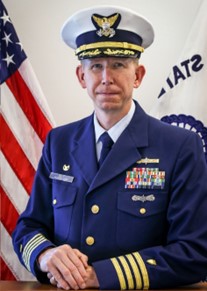 On June 12, 2020, CAPT Jason Smith assumed the duties of Commander, U.S. Coast Guard ("USCG" or "Coast Guard") Sector Houston-Galveston. On June 9, 2023, CAPT Smith will retire from the Coast Guard handing command over to CAPT Keith Donohue, current Deputy Sector Commander of Sector Houston-Galveston.
During CAPT Smith's three years in Houston, he managed a $12.5 million annual budget and led 1,562 active duty, civilian, and reserve personnel across Sector Houston-Galveston's area of responsibility which stretches from the east bank of the Colorado River in Southwest Texas to 60 miles east of Lake Charles, La., and 200 miles offshore. In this position, he serves as Captain of the Port of Houston, Officer-in-Charge of Marine Inspection, Federal Maritime Security Coordinator, and Federal On Scene Coordinator, responsible for all Coast Guard missions including maritime safety and security, environmental protection, search and rescue, waterways management, and contingency planning operations for the nation's busiest navigable waterways. Under the Sector umbrella are 14 outlying units, including three Marine Safety Units, five Multi-Mission Small Boat Stations, two Aids to Navigations Teams, and four Cutters.
This area of responsibility is strategic and a vital part of the nation's economics, encompassing six of the nation's largest ports including Houston (largest port with 275 million tons/year), Beaumont (4th single largest), Lake Charles (12th), Texas City (15th), Freeport (16th), Port Arthur (17th), and Galveston as well as 247 miles of Gulf Intracoastal Waterways. These ports and waterways account for 25% of the total U.S. maritime tonnage and contribute over $1 trillion to nation's economy. Included in these ports are the nation's top three largest refineries, the 4th busiest cruise ship port, 57% of the nations' strategic petroleum reserves, and a 56 square nautical mile National Marine Sanctuary.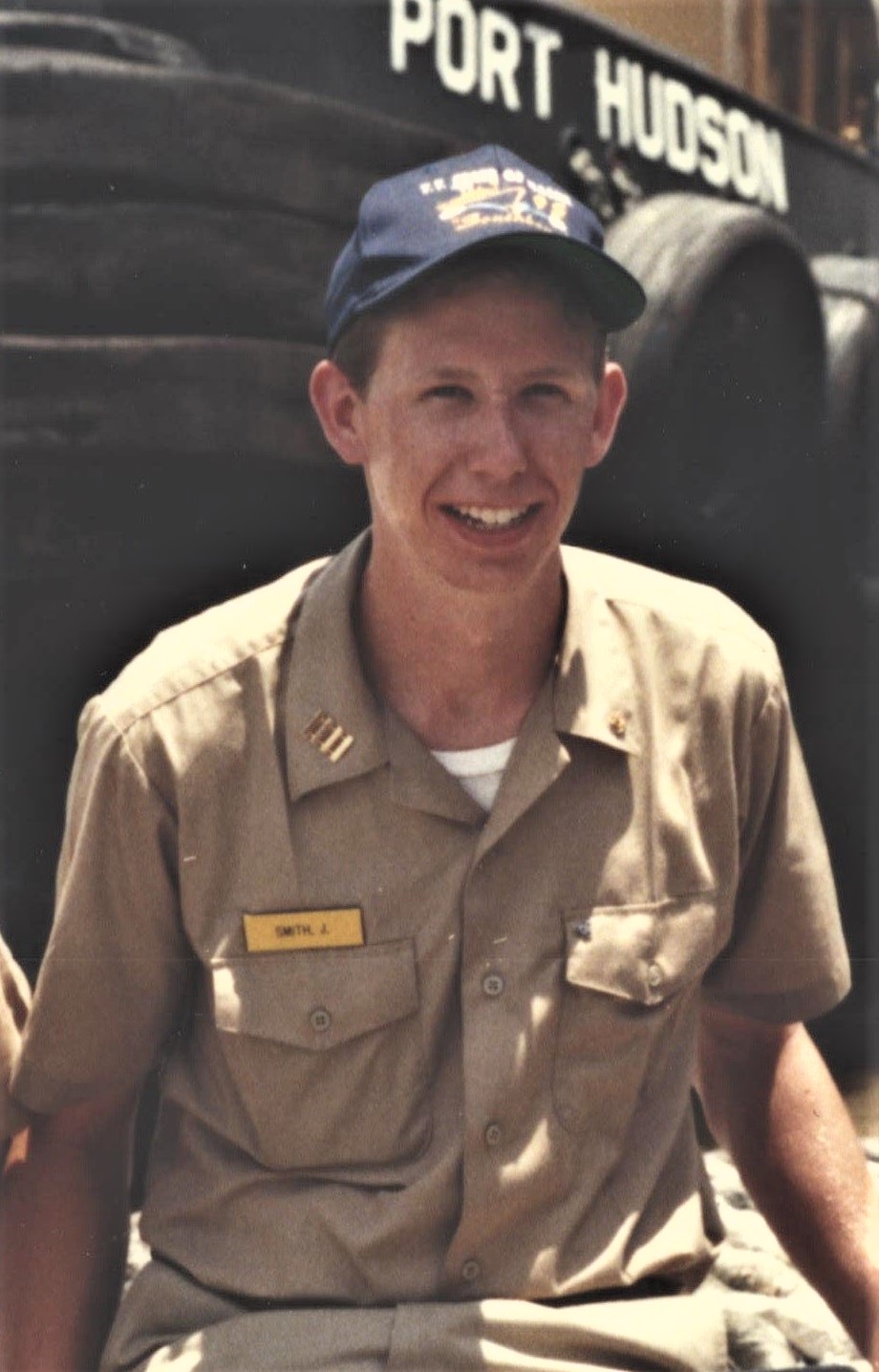 CAPT Smith's first exposure to the USCG was through his father, who served in the USCG for a short time. His father always spoke highly of the memories, missions, and friendships he built while in the USCG. Originally from the Boston, Mass., area, CAPT Smith went to Maine Maritime Academy ("MMA") where he joined the USCG as a reservist to gain a better understanding of the USCG's missions. He graduated from MMA with a bachelor's in maritime transportation and unlimited 3rd mates license. After a short time at sea, he transitioned his reserve enlistment into an active duty commission and never looked back.
CAPT Smith credits his success to taking opportunities and recognizing the importance of hard work, things he learned from his father who was a self-employed caterer for most of his career. Another individual that influenced CAPT Smith was John Dwyer, a civilian inspector who instilled in him the importance of marine safety. Other influential leaders CAPT Smith looked up to throughout his career include RDML John Nadeau, RDML John Mauger, CAPT John Healey, and CAPT John O'Connor, or he just likes the name John!
CAPT Smith recalls many memories throughout his career which included tours on the East, West, and Gulf Coasts plus overseas in Europe. Early on, while serving independent duty in North Bend Ore., CAPT Smith remembers responding to what turned out to be Oregon's largest man-made natural disaster, the New Carissa grounding and subsequent 70,000-gallon oil spill. As the incident management team was forming to over 500 personnel, CAPT Smith was tasked to monitor salvage options and remained onboard the dead ship for four days. He left only after he identified major transverse cracking, which eventually split the hull into two, creating even more challenges and extending the incident response to almost a year.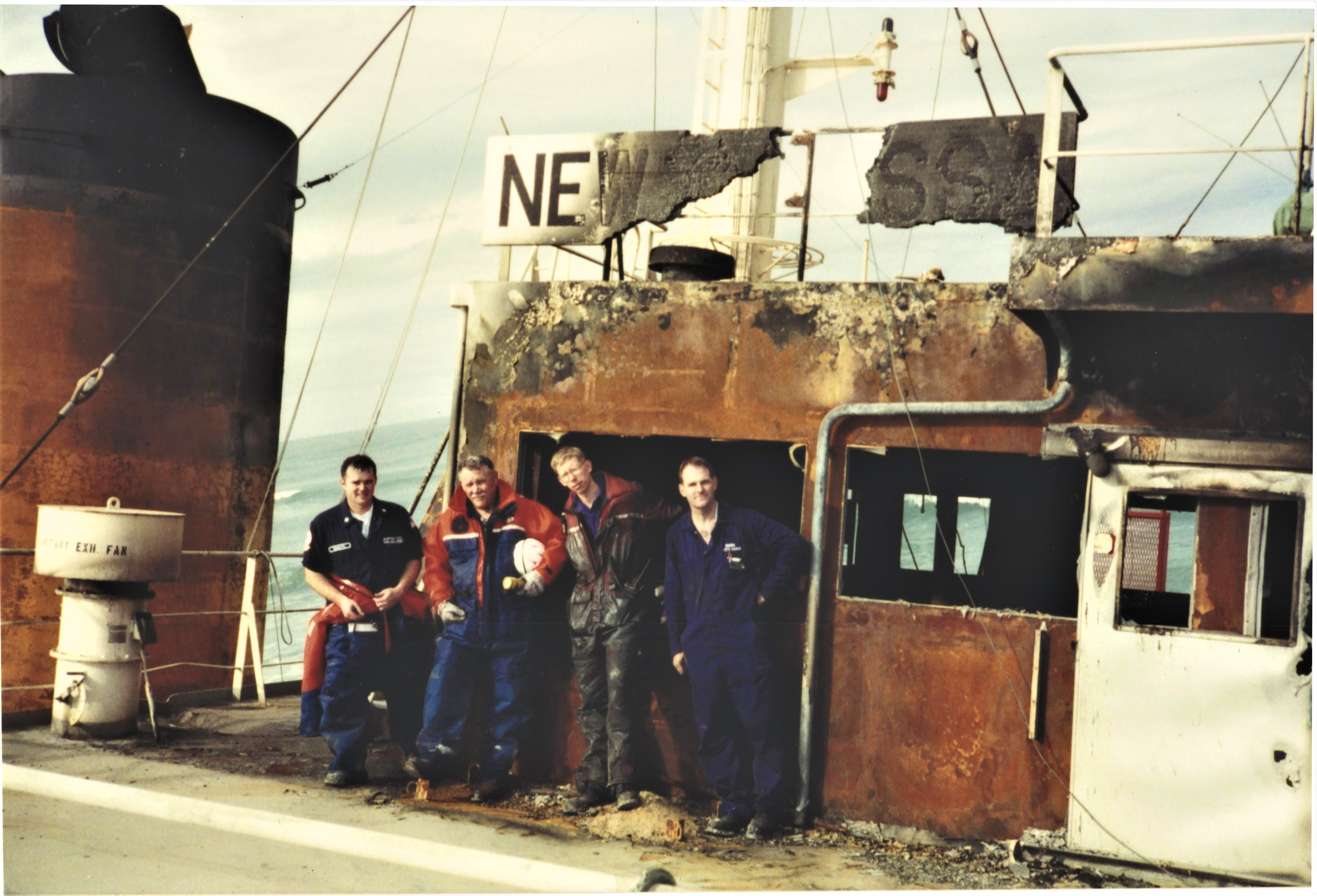 CAPT Smith in North Bend, Ore., in 1999 on the New Carissa grounding.
CAPT Smith also recalls running operations for the maritime response to the Boston Marathon Bombing and being part of the only increase in MARSEC level by an operational unit to prevent attacks on the waterways and simultaneously cutting off potential escape routes to the bombers. CAPT Smith later co-authored "Teachable Moments: Ready for Disaster" that was built on best practices and lessons learned from responding to incidents and natural disasters. Other response work during his Coast Guard career included Hurricanes Harvey, Laura and Delta as well as response to the Bouchard Barge 225 explosion.
Excitement and success did not always come from responses. CAPT Smith gained experience and formed partnerships working overseas as a lead delegate for the International Maritime Organization and here in Texas initiating multiple national level events focused on the liquified gas industry, including the now annual Liquified Gas Senior Executive Forum.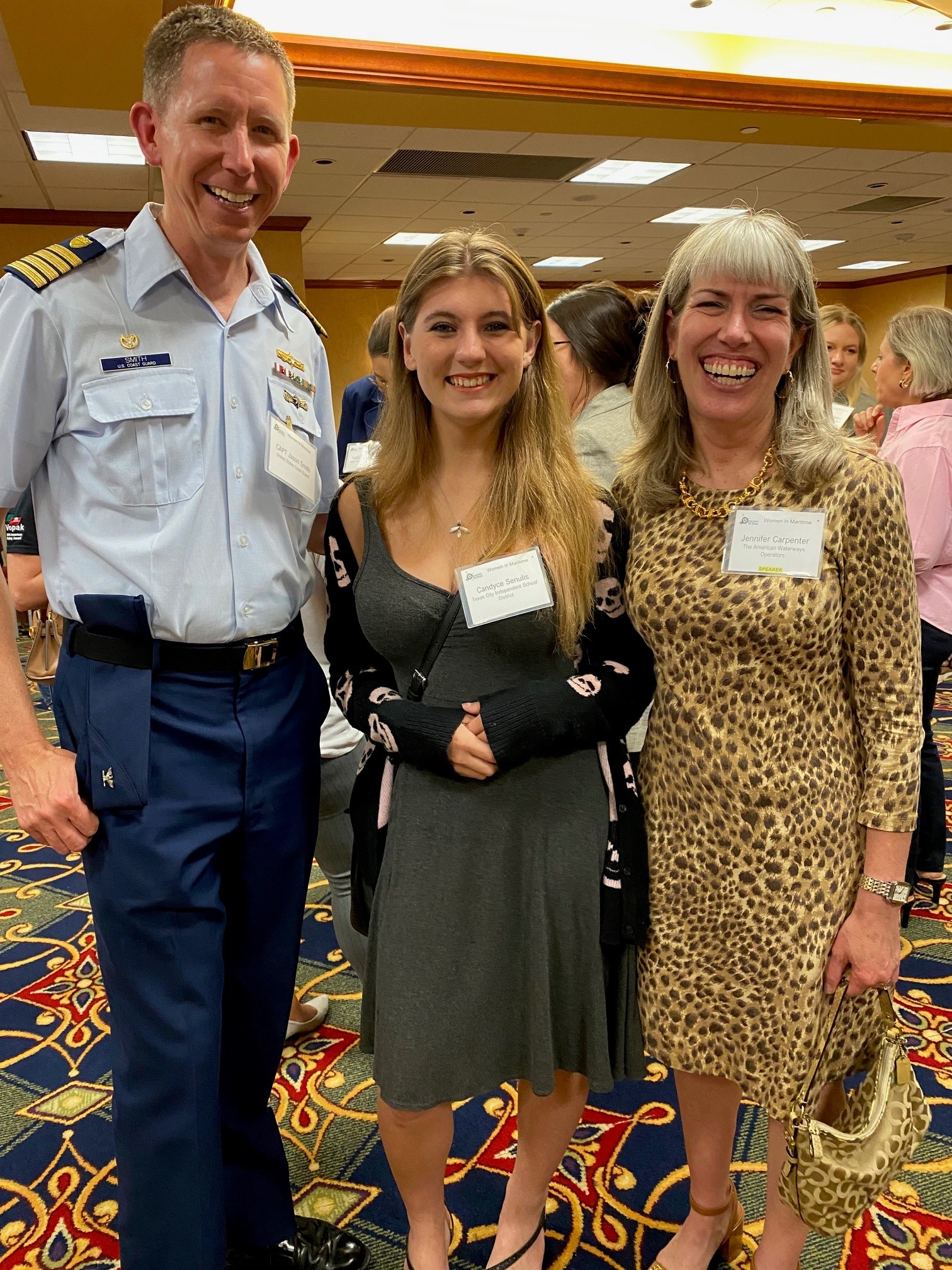 Collaboration and partnering with the federal, state, and local agencies as well as private industry and the community was a goal for CAPT Smith as Commander, Sector Houston-Galveston. His accomplishments include formalizing marine inspection and investigation support for Texas Parks & Wildlife following the Lake Conroe Queen capsize, creating a Joint Operations and Intelligence Communication Center allowing for daily communication and analysis with the Department of Homeland Security interagency partners, improving Certificate of Compliance efficiency, remaining transparent and accessible with monthly industry roundtable discussions, and maximizing information sharing to ensure a safe and successful Project 11 dredging. CAPT Smith has also been a strong supporter of seafarers' wellness initiatives through the Houston International Seafarers' Center and embedded the USCG into the seven regional maritime high schools through the Port Houston Partnership in Maritime Education program.
In addition, CAPT Smith was appointed to the board of the Houston Clean City Commission by the Houston City Council in 2017. His focus has been on combining the efforts of the Coast Guard and the Clean City Commission (in association with Keep Houston Beautiful) to help identify ways to reduce litter and improve recycling to save our seas.
Having been in the USCG for over 30 years, the advice CAPT Smith would give to the next generation would be to take opportunities early and often as you may never get a second chance. "Don't put barriers up that prevent you from attaining your goals. Have confidence you can achieve anything you put your mind to," he says.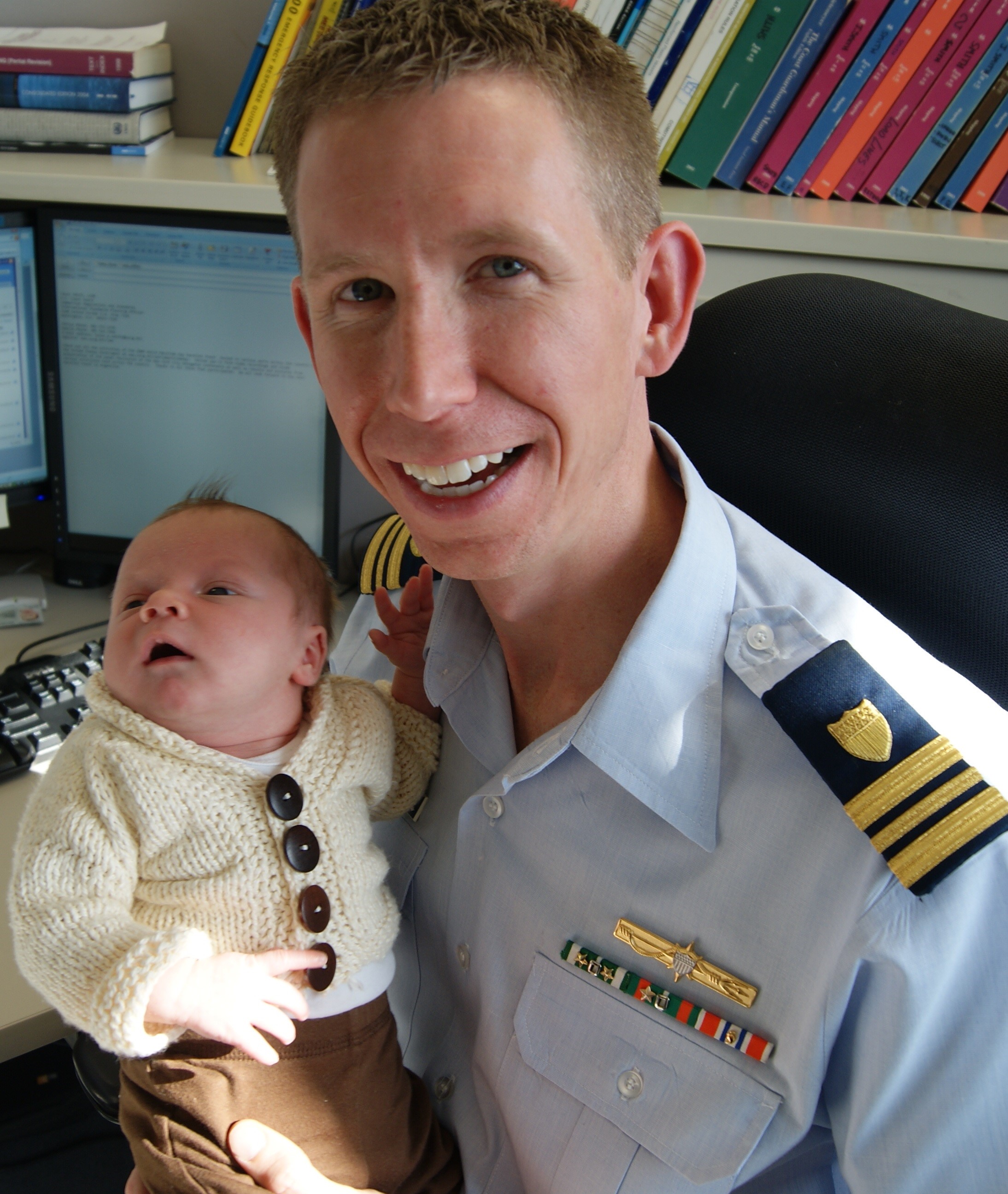 After retiring, CAPT Smith plans to stay in Houston, working in the maritime community. His wife and son have lived in Houston since 2014.
Small photos: Top left-CAPT Smith's current USCG photo; 2nd right-Cadet Smith at the Maine Maritime Academy in his senior year; 3rd left-CAPT Smith, a student, and Jennifer Carpenter, president of AWO, attending the 2022 Women in Maritime Happy Hour; bottom right-CAPT Smith holding his son, Jack.