Cornyn Meets with Port Bureau Members to Discuss Hydrogen Infrastructure at Port of Houston
Date posted
January 28, 2022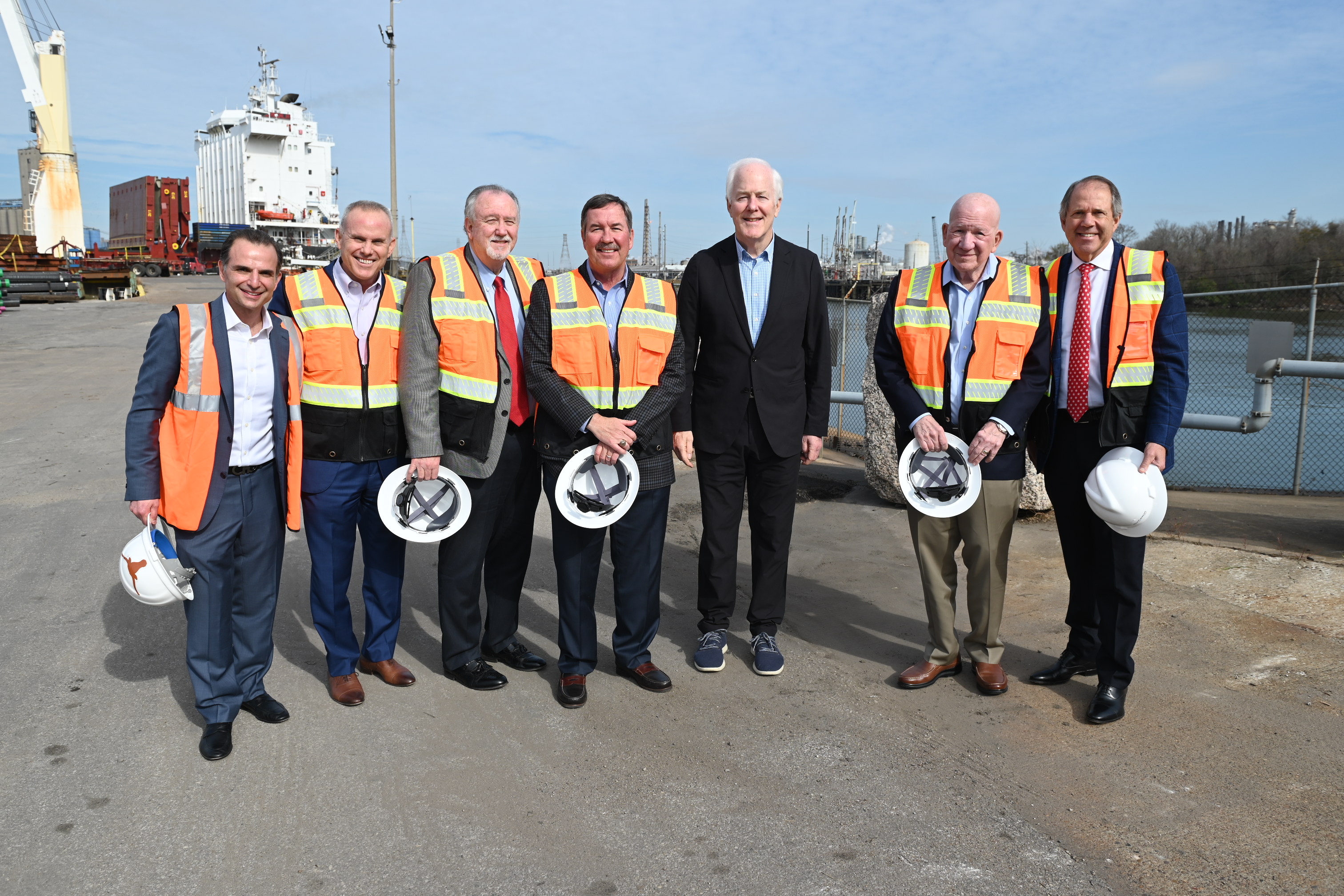 L to R: Vinny Pilegge, president, Manchester Terminal; Bill Diehl, president, Greater Houston Port Bureau; Stephen Don Carlos, commissioner, Port of Houston Authority; Monty Heins, director of Houston operations, Dow; Senator John Cornyn; Jim Teague, director and co-CEO, Enterprise Products; and Ric Campo, chairman of the Port Commission, Port of Houston Authority.
Greater Houston Port Bureau president CAPT Bill Diehl moderated a meeting with members Dow, Enterprise Products Partners L.P., Manchester Terminal, and the Economic Alliance Houston Port Region with U.S. Sen. John Cornyn. Cornyn met with port officials and industry leaders to outline his vision for three bills he introduced that would pay to help grow the hydrogen industry in Houston and the nation. Houston is the largest producer of hydrogen in the country, with 48 hydrogen production plants and more than 900 miles of pipelines for hydrogen.
The Hydrogen Infrastructure Initiative, sponsored by Cornyn and La. Sen. Bill Cassidy along with three Democrats, would create programs for grants to encourage building hydrogen infrastructure at ports/industrial facilities and financing to provide grants and loans to support hydrogen transport infrastructure, such as storage and vehicle refueling stations. Cornyn plans to incorporate the initiative in the tax code through the Senate's finance committee like the grants and tax credits that were allocated to the wind and solar projects.