New Generation Learns to 'Sing Out at a Rope' on TikTok
Date posted
March 23, 2021
By Judith Schultz, GHPB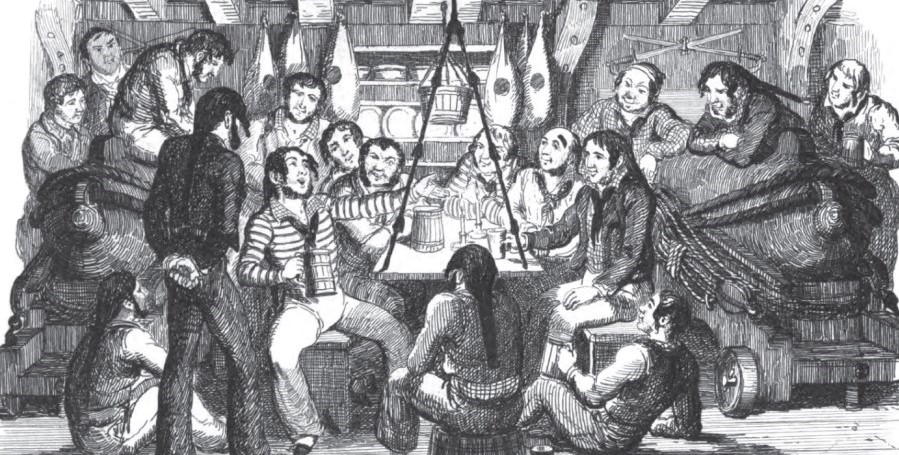 When you least expect it, old becomes new again. Old sea shanties have been embraced by a new generation of singers – thanks to Sottish postman and aspiring vocalist Nathan Evans. Evans launched a tidal wave of enthusiasm for this maritime genre in December by singing his rendition of the old song, "Soon May the Wellerman Come" on TikTok - the video-sharing social networking service owned by Chinese company ByteDance. His "Wellerman" went viral. The rousing work-song and others like it, flooded TikTok and burst onto the notice of the larger culture. This digital swell of song has been christened #ShantyTok.
Google Trends tweeted in January that "sea shanties" had been searched more than at any other time in the platform's history. Spotify indicated 12,000+ sea shanty playlists were created by the end of December, and Stephen Colbert sang out his own version of Wellerman on his show.
For centuries, the sea shanty (also spelled chantey) kept sailors in a harmonized rhythm as they worked arduously aboard their ships. Consequently, shanty lyrics tend to be simple to learn, energetic, and full of seafaring lore. TikTokers easily jumped in to sing along with the chorus or added a musical accompaniment of their own. Perhaps it's not surprising that a sea shanty has big appeal to a populace that's been on near lockdown for a year. It's been quite a voyage, and a rollicking tune that offers a sense of communal productivity makes the work of getting to safe shores more cheerful.
The value of a hard-working, shanty-singing sailor was extolled by literary great, Herman Melville and was the result of some of the author's own sea-faring experiences. "It is a great thing in a sailor to know how to sing well, for he gets a great name by it from the officers, and a good deal of popularity among his shipmates," he wrote in his semi-autobiographical novel, Redburn: His First Voyage, in 1849. "Some sea captains, before shipping a man, always ask him whether he can sing out at a rope." Melville noted that when the sailors started to lag, the mate would bark out a command: "Come men, can't any of you sing? Sing now and raise the dead."
While it is likely sea shanties date back hundreds, if not thousands of years, there are not frequent historical references to them. According to HistoryExtra, the official website for BBC History Magazine, sea shanties "gained common recognition in wider society" about half-way through the 18th century.
It was predominantly sailors working on merchant vessels that utilized the maritime work songs. The merchant crews used the simple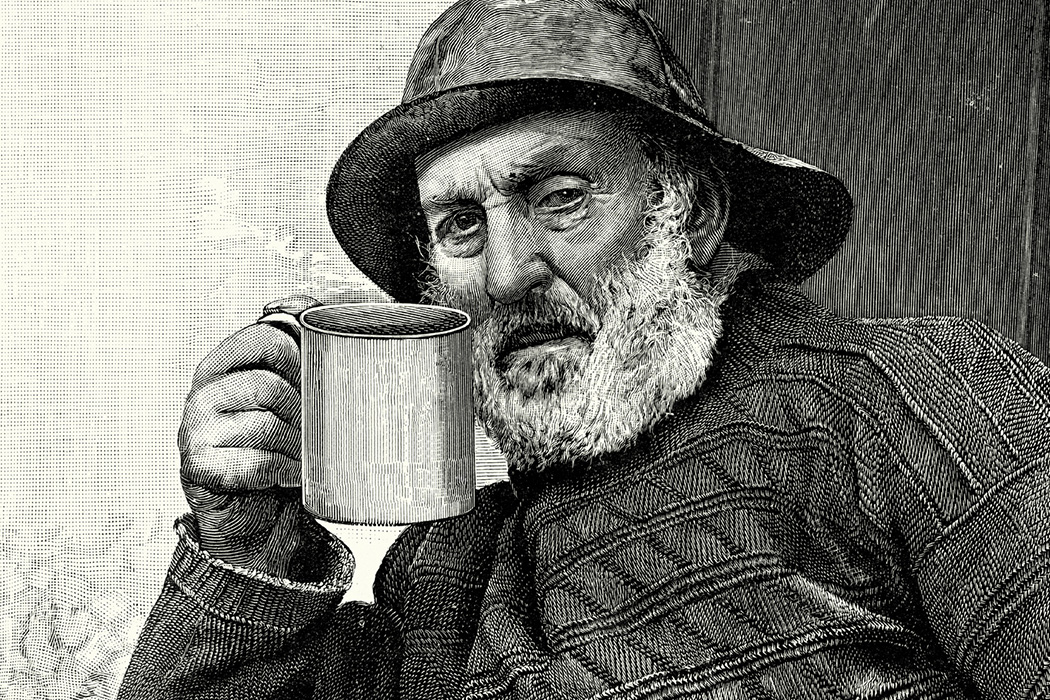 songs to coordinate their actions onboard when heaving lines, setting sails, or turning the capstan (the winch used to raise the anchor). The British Royal Navy, however, seemed to prefer a quieter working routine to ensure the captain's orders were heard by every man aboard.
Some of the most well-known shanties had very specific uses. HistoryExtra notes the capstan shanties were often more lyrical than the shanties employed for heaving and keeping time, as the task at hand involved prolonged work. The "Drunken Sailor", a very famous shanty, was a hand over hand or 'short haul' shanty. These usually had two or more 'pulls' per verse, to coincide with heaving on the line. There were also shanties for setting sails and pumping out the bilge water from the ship.
Rather than being a true sea shanty work song, "Soon May the Wellerman Come" is narrative in nature and describes the rigors of working a whaling vessel. As in Melville's novel, these sailors, too, are having their own epic battle with a whale. The Wellerman individual referred to an employee of the Weller Brothers whaling company that brought provisions to vessels off the coasts of New Zealand and Australia, including the coveted sugar, tea, and rum in the shanty's chorus.
Not interested in riding the #ShantyTok wave with the teens but would still like to sing along? Drop in on New York's South Street Seaport Museum for their monthly "Sea Chanteys and Maritime Music" sessions. Hosted by members of The New York Packet musical group virtually via Zoom, participants are invited to listen in, lead or request a song, and belt out the choruses at will. The museum even offers a download for free a custom background for joining in the sea shanty fun.
Offered on the first Sunday of each month, the Chantey Sing is free. Visit www.southstreetseaportmuseum.org/chanteysing.
---