Port of Beaumont Receives $26.4 M Port Infrastructure Development Program Grant
Date posted
October 31, 2022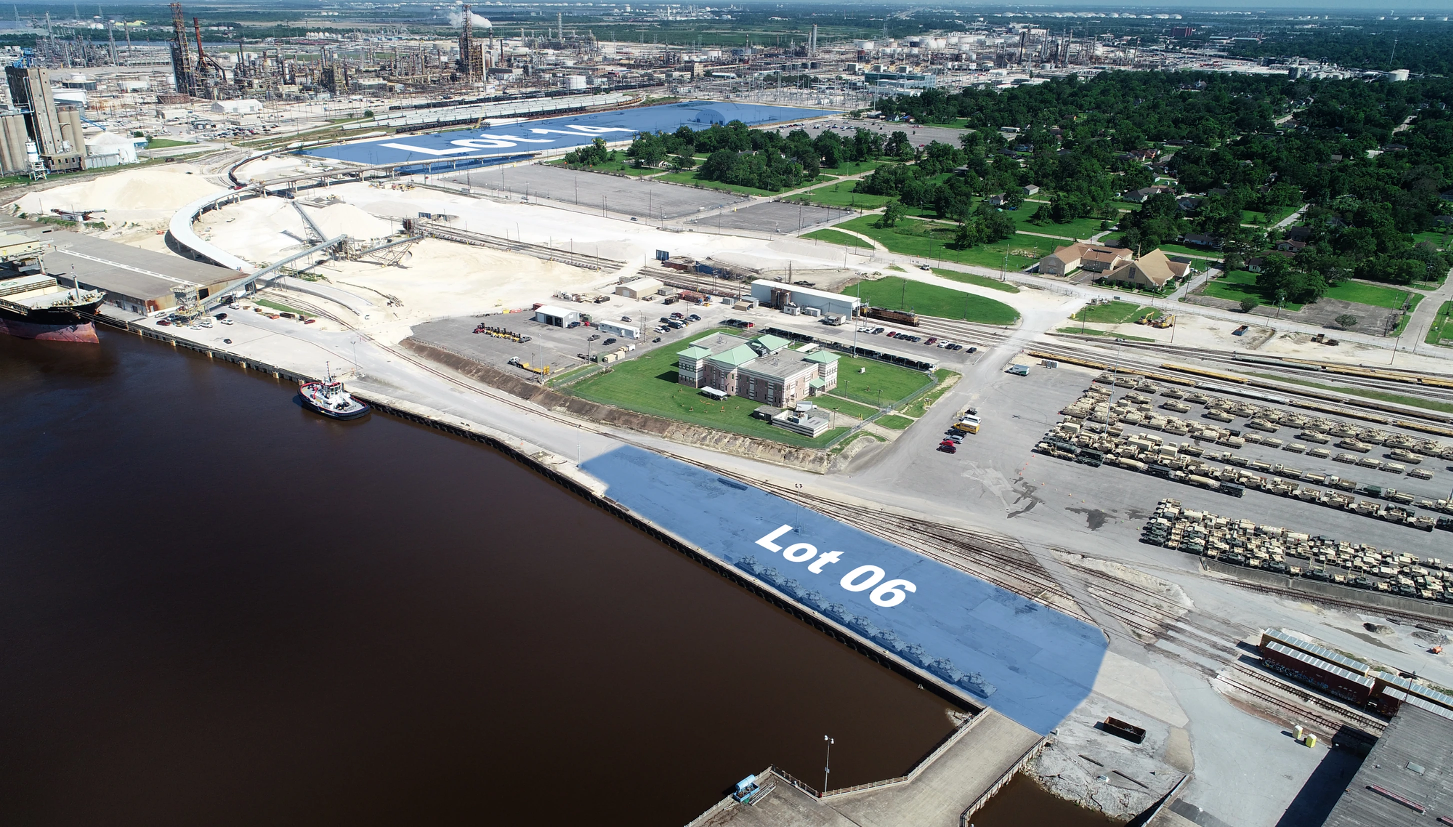 Photo courtesy Port of Beaumont.
The U.S. Department of Transportation Maritime Administration announced more than $703 million in grant dollars have been awarded to U.S. ports for infrastructure improvement projects. The Port of Beaumont, awarded $26.4 million for construction of two projects that will help bring a container on barge operation to life, is one of 41 ports awarded a grant through the 2022 Port Infrastructure Development Program ("PIDP").
The $26.4 million PIDP Grant will fund two port infrastructure improvement projects: the Lot 6 Barge Dock Strengthening Project and the Lot 14 Multi-purpose Container Marshalling Yard, both of which will increase outdoor storage capacity, alleviate current capacity constraints, and support future growth. The Lot 6 component includes construction of a relieving platform to strengthen an existing barge dock at the Port of Beaumont, which will allow the Port to move containers via barge from Beaumont to Houston. The Lot 14 component includes strengthening and hard surfacing an existing 26.14-acre dirt lot, which currently serves as one of the Port's primary outdoor storage areas.
"We are hopeful that the completion of these two projects will aid in bringing a container on barge service to life and are confident that expanding services offered by the Port of Beaumont will meet the growing need for sustainable transportation options while reducing emissions, providing safety benefits, and reducing barriers to entry for local manufacturers," says Board President Pat Anderson.
The proposed container on barge operation has the potential to annually remove more than 17,000 vehicles from the I-10 corridor between Beaumont and Houston, decrease vehicle miles travelled by 3,083,520, reduce CO2 emissions by 4,829 metric tons, and support additional job creation in the community.
The awarded grant of $26 million represents 75% of the total cost of the two projects, with the Port of Beaumont contributing the remaining 25%. The total project cost is approximately $35.25 million.