By CAPT Bill Diehl, GHPB President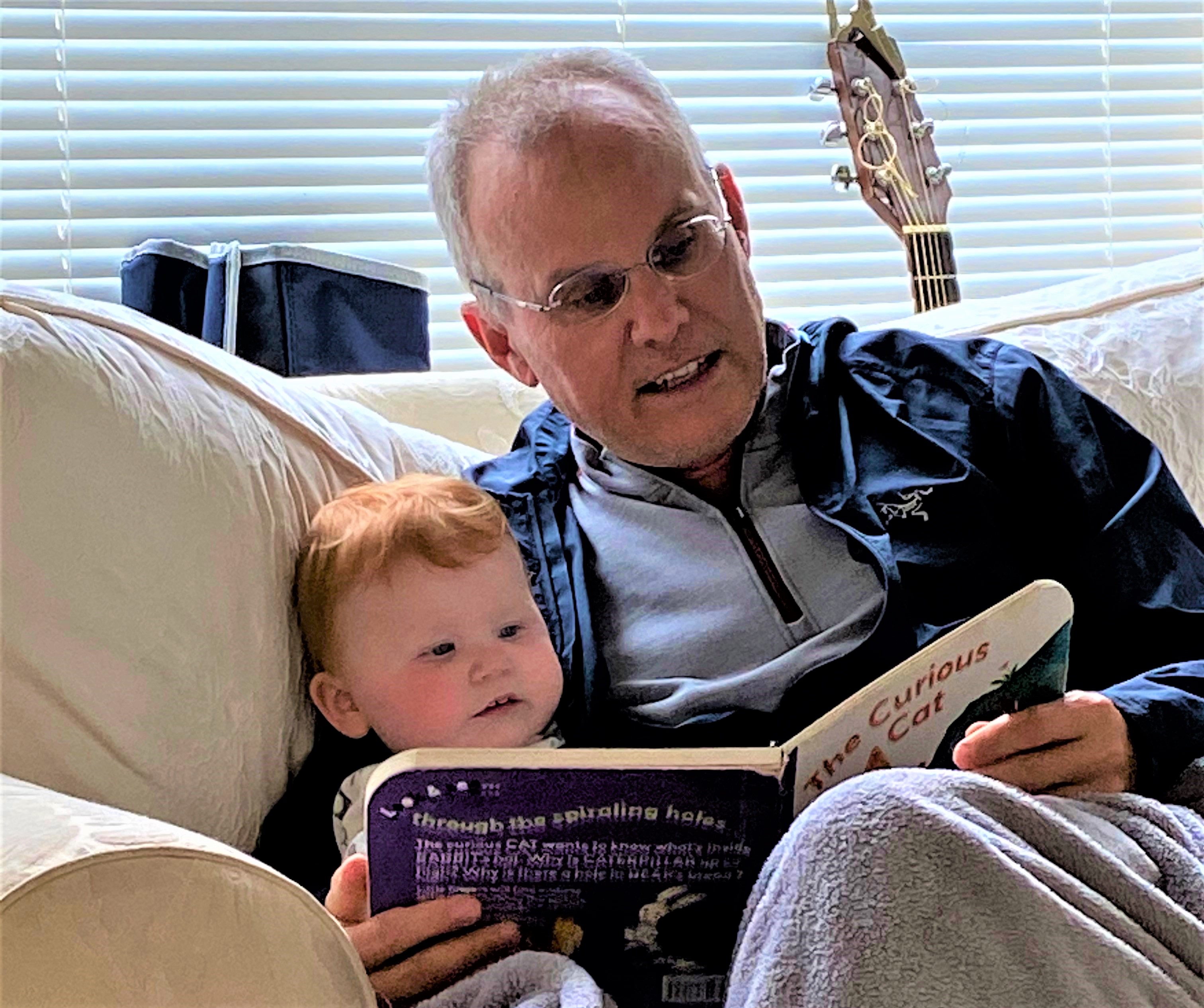 Recently I had the pleasure of reading "The Curious Cat" to our one-year-old granddaughter, Avery. We followed the cat in his exploration of holes that bears, caterpillars, and assorted other creatures make in nature. With colorful illustrations, just a few words per page, and holes punched through the pages for little fingers to explore, it was a perfect book for bonding with little Miss Avery.
On our umpteenth time through the holes, she became interested in trying to eat some of the critters in the book, but the drool-proof book proved sturdy. I used the time to bridge the narrative to engineering and how we make holes through Galveston Bay for us to do business domestically and globally. My daughter and wife rolled their eyes.
On the plane ride back to Houston, I started thinking about how to better explain why digging holes through the bay is so important to all of us. Infrastructure is the hot topic of the day – and rightly so. Without the roads, bridges, rail, pipelines, ports, and waterways, the nation would come to a standstill. We have repeatedly seen what happens when even a small part of our infrastructure is impeded by an incident or obstacle.
Our challenge is in how maritime values are frequently overlooked by the public and their elected officials who do not truly realize just how much commerce depends on marine operations – and its underlying infrastructure. Although our local congressional representatives understand this, those outside of the port region do not. The Port Bureau Advocacy Committee is working to change this, which is why several committee members reached out and recently briefed Congressman Colin Allred from Dallas and Congressman Sam Graves from Missouri on why the Houston Ship Channel is so important to the nation.
Investing in infrastructure makes sense – and nowhere can it be more significant than our own waterway. Its infrastructure determines if we are ready to accommodate increasing vessel sizes, build resilience to weather impacts, implement greater optimization measures, meet increased security challenges, and improve the environmental sustainability of marine operations.
Expanding the Ship Channel is costly, but the value we bring to the region as well as the nation should always be considered when balancing the books. Our port currently generates $802 billion annually in economic activity in the country and supports 3.2 million U.S. jobs. It's been said many times, but it bears repeating. The Houston Ship Channel, serving nearly 200 private/public terminals, is an essential economic engine.
Ship channel infrastructures are investments the nation struggles to make—it is like having to dig out a hole under your house to shore up the foundation. It's expensive, and there isn't much gratification to it because you can't see it or show it off. Even the cat is probably not that curious about it. But if you don't do foundation work when it's needed, your house eventually becomes worthless. Leaving a hole in port infrastructure investment will cause the economic value of the visibly useful bridges, roads, and rails to crumble.
We need Congress to see this. We must promote the significance of the waterway every chance we get. Keeping the debate informed will help determine whether the size and allocation of the infrastructure budget the port region receives is in proportion to our value. Achieving our goals relies not only on the support of industry and government, but also on the public. We need to cultivate a collective long-term vision for the sustainable future of the port region.
Let's take a tip from the curious cat by getting out, asking questions, and furthering explorations to implement solid infrastructure financing to yield big benefits for all.
---