USACE Overcoming Challenges to Project Delivery through Partnerships
March 2022 Commerce Club Featuring Brig. General Christopher Beck, U.S. Army Corps of Engineers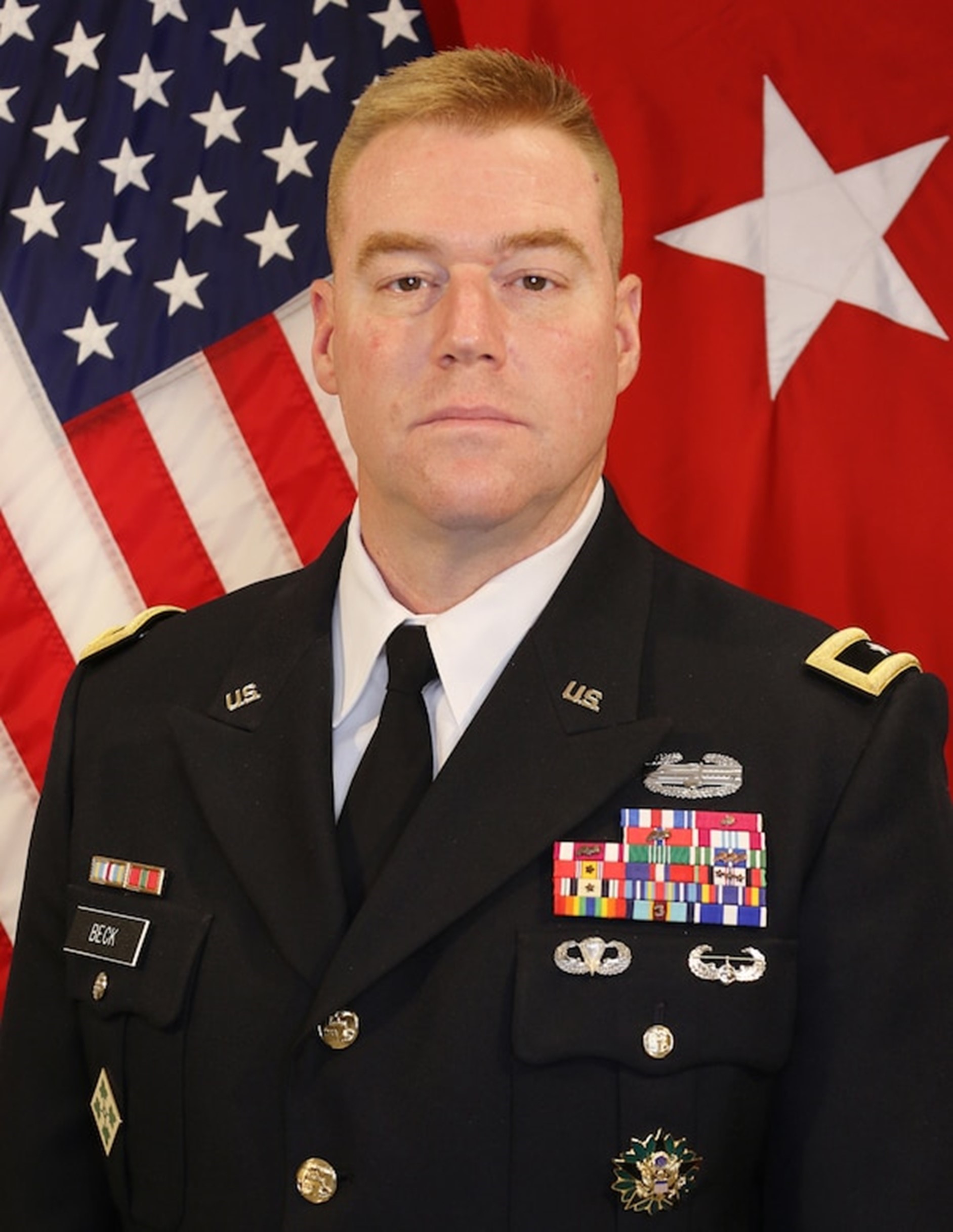 The Greater Houston Port Bureau welcomed Brig. General Christopher Beck, Commander, Southwestern Division of the U.S. Army Corps of Engineers ("USACE" or "Army Corps"), as guest speaker at our Commerce Club luncheon on March 10, 2022. The event was hosted at the Houston Marriott South at Hobby Airport.
"It is my pleasure to represent Southwestern Division of the Army Corps of Engineers. We have an incredible partnership with everyone in this room," said Beck as he greeted the crowd. "There is no way we could do what we do along the Galveston coast without you, and I'd like to think many of you couldn't do it without us as well."
Southwestern Division Overview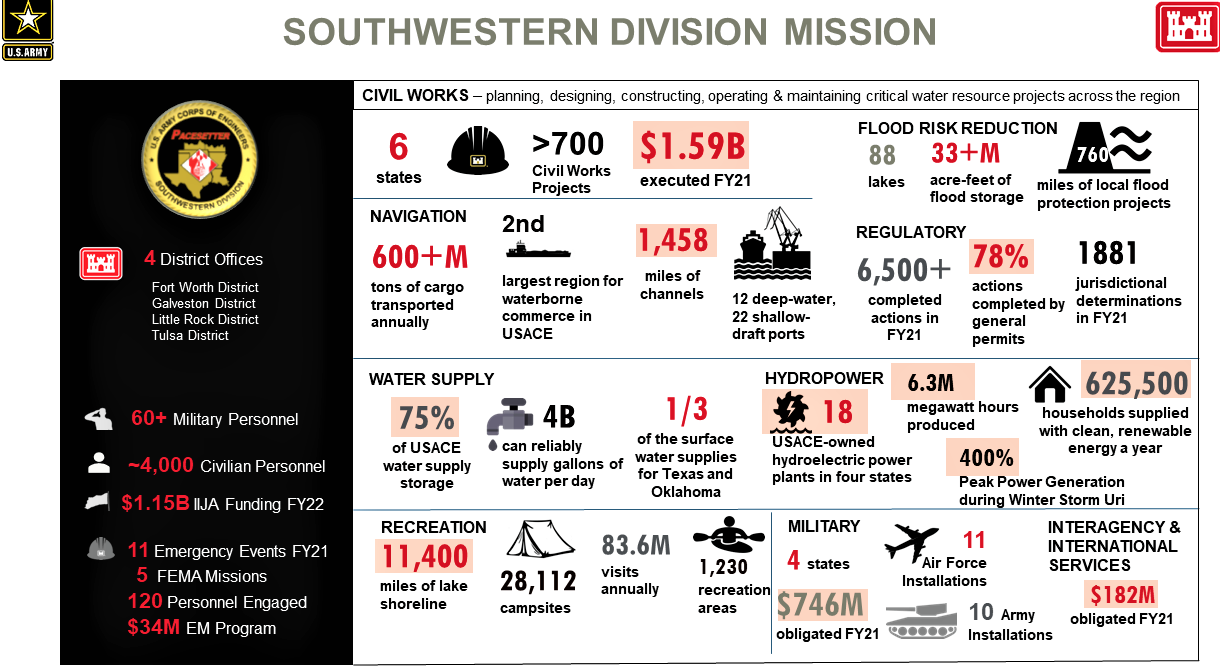 Beck described the USACE leadership team as the strength of their enterprise. The Southwestern Division mission includes over 700 civil works programs over seven states. There are four district offices – Fort Worth, Galveston, Little Rock, and Tulsa. They are responsible for planning, designing, constructing, operating, and maintaining critical water resource products across the region.
"We are proud to be the second largest region for waterborne commerce, with over 1400 miles of channels – and this region is a significant part of that," said Beck. "… Navigation and port support is critical to what we do in this region, and I'm very excited about that."
The Southwestern Division has had significant funding increases for the region. Texas received about $5 million of the Army Corps' $15 billion budget in 2022, with a large share designated for port region projects.
In speaking to the challenges of the projects, Beck referenced Lieutenant General Scott Spellmon, and said "We are not going hire or engineer our way out of this, but we are going to deliver it with partnerships. That is really what characterizes our efforts with the port of Houston, the Houston Ship Channel - and with many of you in this room."
Revolutionize
Beck used "revolutionize" to describe the Army Corps' approach to project completion. Included in this goal is accelerated project delivery, transforming project financing and budgeting, and improving permitting and regulation reform in USACE civil works projects. They also seek to "revolutionize" research and development ("R&D") that support projects by proactively planning, programming, budgeting and executing R&D for faster, cheaper, and better delivery enabled by technology. Partnerships and relationships play a crucial role in project completion.
"We cannot solve the problems or work to mitigate the challenges along the Texas coast and the port area here, without having a strong relationship with you," stressed Beck.
Civil Works Strategic Plan
Detailing the USACE approach in developing their Civil Works Strategic Plan, Beck said the team focused on what the future might look like 20 to 30 years down the road. They examined the challenges and how to structure USACE to successfully meet the missions of tomorrow. Beck urged attendees to be involved in any Army Corps events that offer stakeholders the opportunity to add their outlook for the future and identify gaps in USACE plans.
Q&A Session
The presentation closed with a Q&A session that included coastal protection needs, Project 11, dredging requirements, accelerating permit delivery, environmental considerations, and Army Corps projects internationally. As Beck spoke to each concern, he underscored the importance of USACE's goal to work in partnership with communities, organizations, and stakeholders to overcome challenges and complete projects or improve processes.
"Thank you for your partnership. I want to thank you for what this organization has done together, and we want to continue moving forward. There are a lot of 'heavy lifts' in this area, and we will only do that together," Beck concluded.
Thank you to our Commerce Club sponsors!
Annual Table sponsors:
Callan Marine • Enterprise Products Partners • Kinder Morgan • Houston Pilots • Intercontinental Terminals Company • Moran Shipping Agencies, Inc. • Regions Bank • Targa Resources • Vopak • West Gulf Maritime Association
March Table sponsors: