Decarbonizing Shipping Needs Action Today to Achieve its Long-Term Goals
By Karrie Trauth, Shell Trading US Company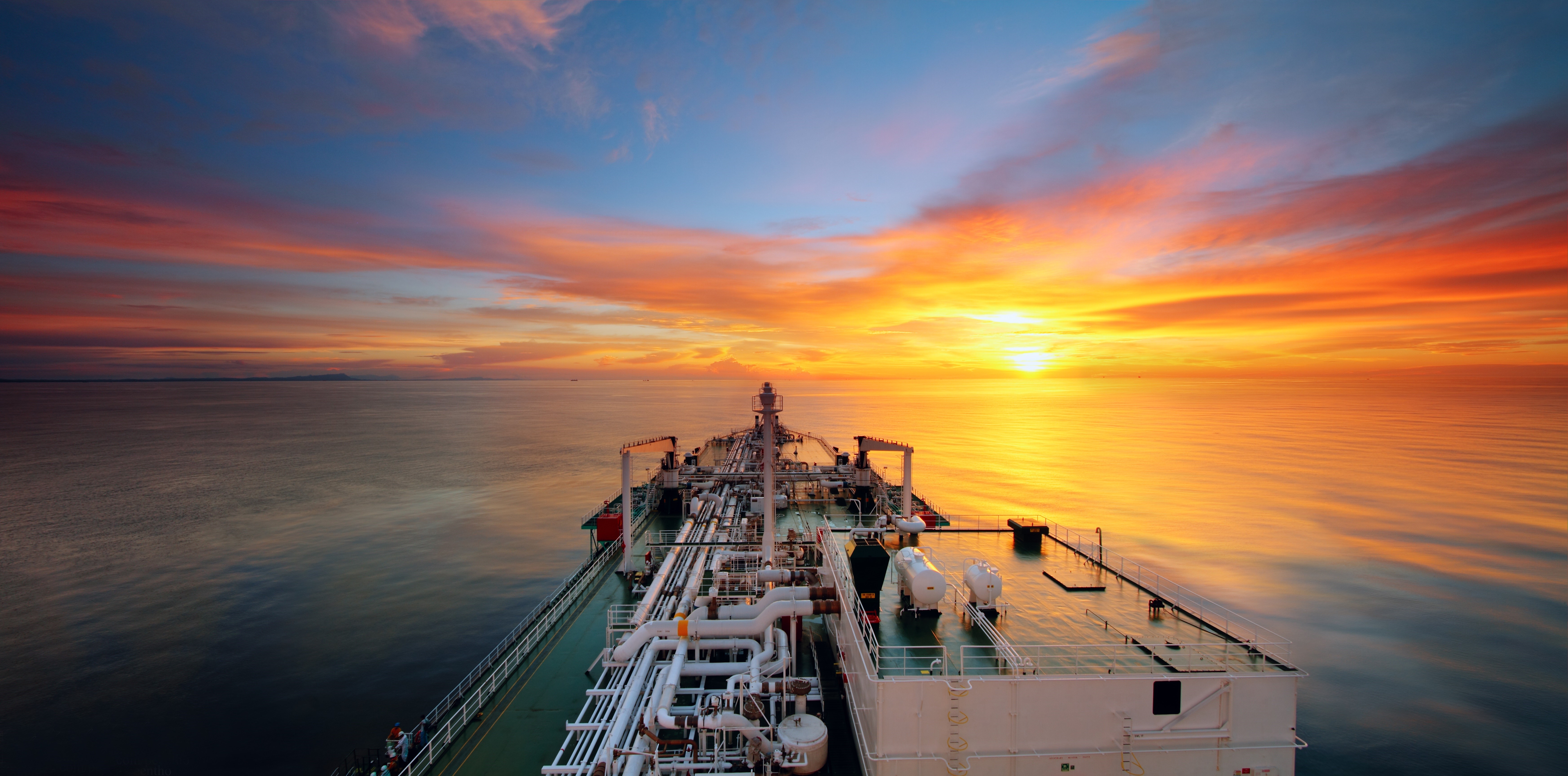 Photo courtesy of Shell Trading US Company.
If the world is to achieve the goals of the Paris Agreement to tackle climate change, it is crucial that sectors, such as shipping, cut their carbon emissions and do so quickly. Therefore, the International Maritime Organization (IMO) has announced an ambition to reduce CO₂ emissions by at least 40% by 2030 and by 70% by mid-century. Additionally, the plan is to reduce absolute international shipping greenhouse gas (GHG) emissions by at least half by 2050.
To reach these lofty goals, the industry will need to move faster and be bolder. Realizing the herculean effort this will take, starting with full industry collaboration, a study commissioned by Shell and Deloitte – Decarbonizing Shipping: All Hands on Deck – laid out viable pathways for the shipping industry to meet the IMO's ambition and fully decarbonize by 2050.
The All Hands on Deck study looks at the key factors affecting decarbonization of the shipping sector and recognizes the views of senior industry executives on the barriers and potential solutions to decarbonizing shipping. Through conversations with industry leaders, solutions were identified to help break through and tackle decarbonization through both short and long-term actions.
Start with Operational Efficiency
Step one starts by focusing on operational efficiencies, which should be addressed throughout the transition process. When thinking about this, consider measures such as fuel and lubricant quality, energy management, vessel design, smart navigation, and utilization.
Knowing every port, and operator therein, has different operations that must be performed at just the right time, programs like Pronto, a digital port exchange software and port call app that Shell is collaborating with the Port of Rotterdam to trial, can be used to optimize all activities during a port call, helping to reduce emissions. Trials showed a reduction in waiting times by around 20%.
Taking this a step further, we also need to look for opportunities to work with major infrastructure operators and regulators to originate sustainable projects, innovate holistic solutions and implement them with commercially viable business models. For this, consider joining or creating a port coalition.
Given the concentration of global shipping volumes in a relatively small number of ports, port authorities have a key role to play in decarbonization. If the largest ports align around a common goal, they can work to enable regulation and incentivize green investments through collaboration with many parties including industry and local and regional governments.
After all, the call for more transparency is intensifying with some customers and charterers requiring emissions profiles and performance data for the ships they use. As we consider our go-forward plans – regardless of the type of solutions we adopt – transparency will be a key element to help to identify top performers and to verify commitments.
Overcome Current Barriers
As we think about potential solutions, in tandem, we also need to address the current barriers our industry is facing. For example, one major barrier to decarbonizing the shipping sector is around the ease of asset replacement. Ship owners are reluctant to invest in net-zero vessels due to risks resulting from a lack of clarity regarding future fuels and regulation. Transitioning the global fleet will take 20 to 30 years, and infrastructure to produce zero-emission fuels will also need to happen. This will require significant investment, time to scale up and will depend on decisions in other sectors. In fact, a recent UMAS study estimated the total cost of infrastructure changes at $1.65 trillion by 2050.
Of the $1.65 trillion infrastructure cost mentioned in the UMAS study, it is estimated that 87% of the cost to decarbonize shipping by 2050 will need to be dedicated to creating supply and bunkering infrastructure for future fuels.
When considering bunkering and fuelling as we move toward net-zero emissions, Shell sees hydrogen as the zero-emission fuel with the highest likelihood of success. The properties are well understood, and we believe that safe designs can be developed for marine use. Additionally, as a fuel, hydrogen can be switched in to use with 'fuel-agnostic' fuel cells which have been developed using LNG first. This is crucial as fuel cells will be a key technology to unlock the use of future fuels, as they are able to work using a range of fuel types.
While hydrogen and fuel cells are the future, LNG offers the foundation for these future fuels and helps secure immediate emission reductions. LNG is the only fuel available today to help advance this critical technology, while also helping to lower greenhouse gas emissions. The potential use of LNG in other sectors will help develop and pay for the production and distribution infrastructure needed. While LNG will not be the sole, final answer to decarbonization of the shipping industry, it is playing a crucial role in moving the needle on tangible emissions reductions in the shipping sector today.
If we want to achieve the objective of having the first net-zero ships entering the global fleet around 2030, the industry needs to act now by progressing on all solutions in the next 10 years, as well as achieving tangible results in the next two to three years to set the industry on the right path.
---