Our Future Couldn't Be Brighter
Date posted
February 12, 2023
January 2023 Commerce Club Luncheon Featuring Tony Chovanec, Sr. Vice President-Fundamentals, Enterprise Products Partners

Tony Chovanec presented his perspective for the outlook of business in Houston's port region in "Our Future Couldn't Be Brighter" to attendees at the Port Bureau's January 12 Commerce Club luncheon. Chovanec is senior vice president of Fundamentals at Enterprise Products Partners.
Opening his data-rich presentation with insights on the global energy landscape, Chovanec noted the following factors:
Non‐OECD [Organization for Economic Cooperation and Development] nations have taken center‐stage on energy demand growth from all sources; meanwhile, rapid and poorly planned moves away from traditional energy sources have proved to be highly inflationary
Unfortunately, the world has had a rude awakening with Russia's invasion of Ukraine; Energy Security takes center stage
The Shale Revolution rapidly changed the U.S. from being a dependent importer for virtually all energy to becoming an energy independent, exporting nation
The Houston area rapidly redefined the meaning of "energy capital of the world" as it became America's epicenter for liquid hydrocarbon exports
U.S. hydrocarbon demand is generally not expected to grow; Exports will continue to steadily expand
The Permian basin: Delaware and Midland have quickly moved into "World Class" status, with majors moving focus from global activities to the Permian basin
Project 11 becomes a reality in debottlenecking the Houston Ship Channel for the long term

---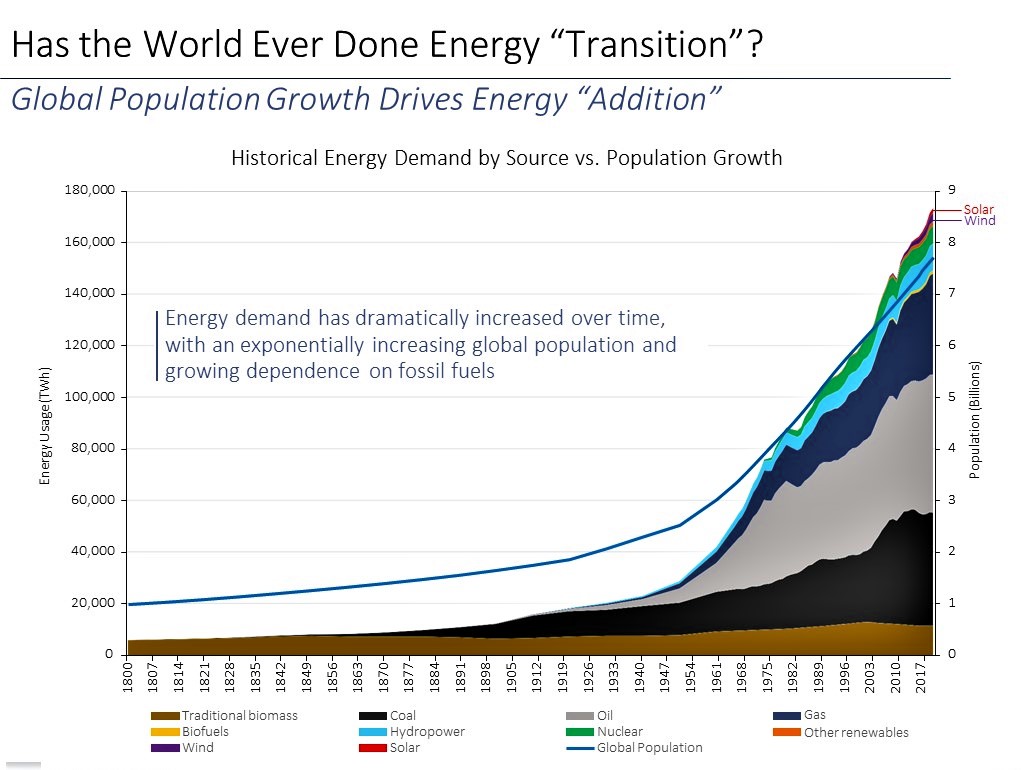 ---
In discussing the U.S. oil production outlook, Chovanec particularly commented on the changes shale has brought to the industry. He described the manufacturing process as "unbelievably sophisticated", observing that the Permian Basin offered millions of acres with "stacked pay zones" or areas that can accommodate wells from a one relatively small surface area. "No other country can do what we've done," said Chovanec.
Chovanec also discussed commodity fundamentals as a part of the presentation. Looking at oil price forecasts, he considered these factors:
U.S. Producer and OPEC+ will maintain supply side discipline
Russia: Supply fears of 2+ MMBPD offline in 2023
Central banks worldwide fighting inflation
Demand growth being revised lower by most agencies, but as expected still growing
China COVID policy reversed; pace of recovery surprising to the upside
"The Houston Ship Channel will get busier," Chovanec said as he moved on to exports. Indicating the U.S. was the world's largest exporter of LNG, he stressed the need for LNG terminals and for fast-tracking of projects by the Federal Energy Regulatory Commission ("FERC"). He noted that more than 90% of "operational" capacity is on the Gulf Coast and that facilities under construction are located on the Gulf.
"Project 11 can't get here fast enough," said Chovanec. "It is a gift to the Permian Basin. There is nowhere for product to go without it."
Chovanec concluded the presentation with a Q & A that included discussions on refining capacity and Petrocurrency. The Commerce Club luncheon is hosted by the Greater Houston Port Bureau on the second Thursday of each month.
Thank you to our Commerce Club sponsors!
Annual Table sponsors:
Callan Marine • Cedar Port Industrial Park • Enterprise Products Partners • Kinder Morgan • Houston Pilots • Intercontinental Terminals Company • Moran Shipping Agencies, Inc. • Regions Bank • Shell • Targa Resources • Vopak • West Gulf Maritime Association
January Table sponsors:
Blades International • Houston Mooring • MOL • Pemex Deer Park