An Interview with Ric Campo: 2022 Maritime Leader of the Year
Ric Campo
Chairman, Port Commission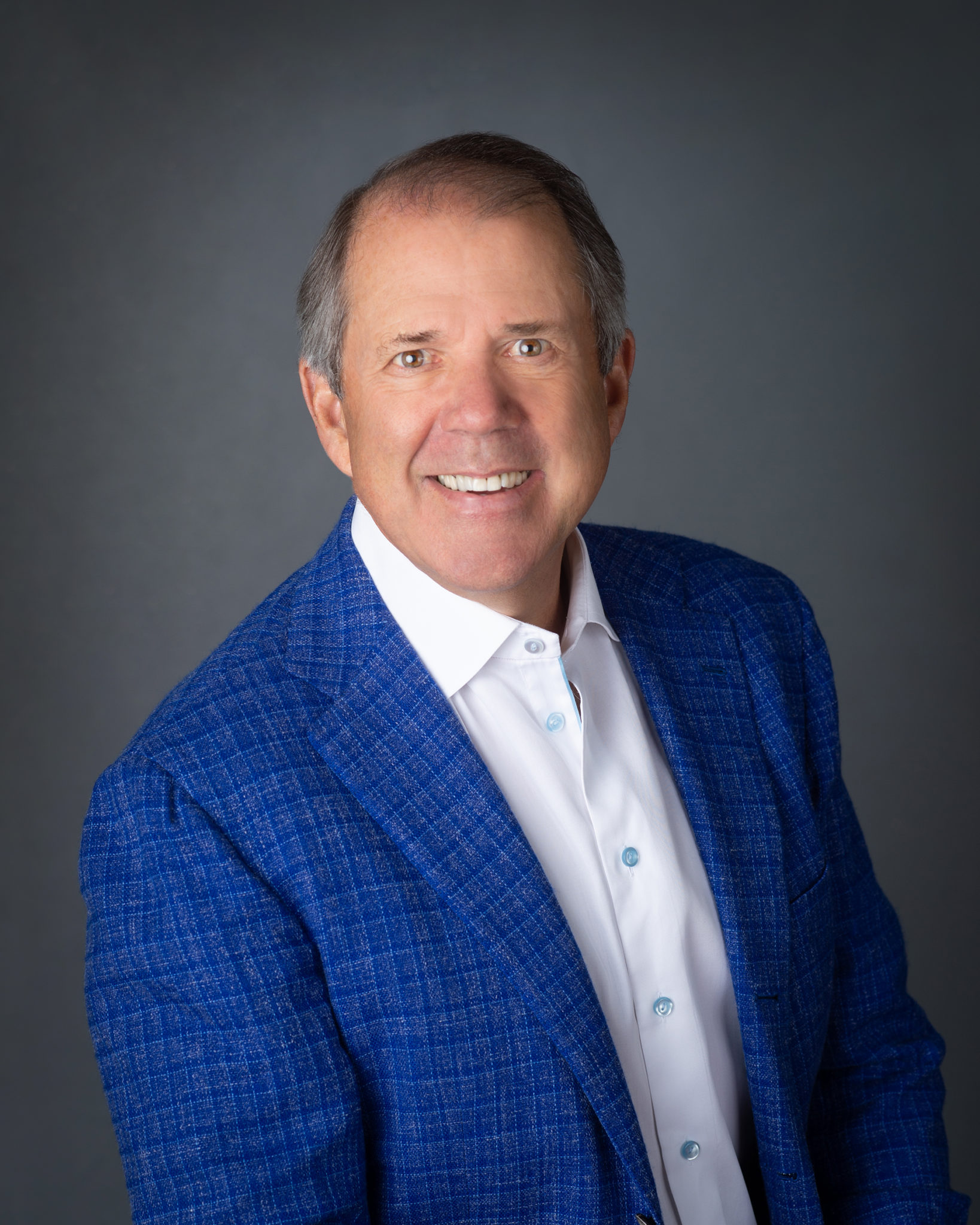 Ric Campo, chairman of the Port Commission of the Port of Houston Authority ("Port Houston"), has been named the 2022 Maritime leader of the Year. Campo will be honored at the Port Bureau's Annual Maritime Dinner on August 20, 2022. The Port Bureau Board of Directors named Campo as the 2022 honoree for his steadfast commitment to improving the greater Houston port region.
Campo was appointed as chairman of the Port Commission in January 2019 by the City of Houston and Harris County Commissioners Court. Since his appointment, Campo has dedicated his efforts to working with industry and the community to forward Houston Ship Channel and port improvements, balancing economic growth and environmentally sustainable initiatives. Project 11, the widening and deepening of the Houston Ship Channel, further ensures continued economic prosperity and job growth for the region.
You are a self-made person. What experiences and lessons played a vital role in getting you to where you are today? What advice would you give to the younger generation?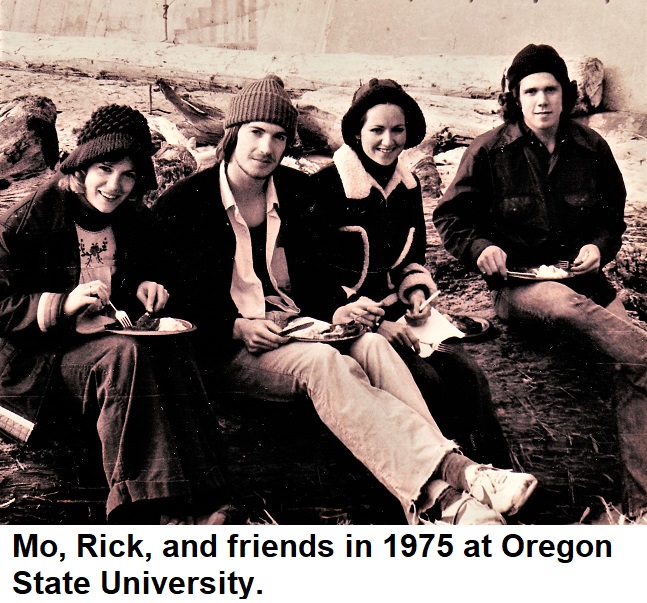 My parents and my grandparents were Spanish immigrants. I was the first one in my entire family to go to college, graduating in accounting at Oregon State University in 1976. While attending college, I joined the Sigma Chi fraternity. I earned money to pay for my tuition and living expenses by cooking for the fraternity on weekends, earning $15 per meal. I also added a "Coke machine" where I replaced Coke with beer in the basement of the fraternity house. I learned to work hard, have a strong work ethic and entrepreneurial spirit - be a catalyst, a problem solver, and to create value for myself and others.
My advice to the younger generation is three points that you are in control of:
Work harder than everyone else, be the "go-to-person" for everything.
Invest in yourself. Never stop learning, reinvent yourself when needed, and adapt to the changing environment.
Take risks. It's easy to stay in your comfort zone. Get out of your comfort zone and try new things. When people get comfortable in their career, they may find themselves out of a job when the world changes around them.
Was there a person or an event that greatly impacted you when you were in school or a young professional?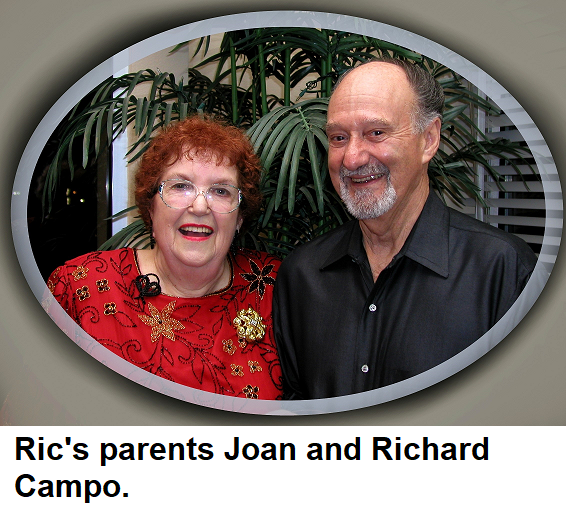 My father, Richard Campo, had a big impact on me. He had an entrepreneurial spirit, adapting to new adventures. However, my father was impatient, made mistakes, and didn't focus on understanding the business or long-term development, and lived by from deal to deal. His weaknesses taught me to be patient, learn the business inside and out, focus on long-term development, and never stop learning. College gives you the tools to think, and you should apply those skills to problem-solving. You need to create long-term value and learn for the future. Another key person that impacted me was Kenneth Schnitzer, chairman of Century Development Corp in my first job who was a great mentor for marketing. He was an incredible marketing person that could sell anything to anyone.
You were born/raised in California and Nevada and graduated from Oregon State University. You moved to Houston when your father opened a restaurant here. Why did you choose real estate?
In 1976 I moved to Houston, following my father who was opening a Houston restaurant business in 1976. Within three months his restaurant business failed. It was good for me; I learned that I didn't want to be in the restaurant business. I had the opportunity to go into oil or the real estate business. I choose real estate because I thought it would be fun to build.
Not knowing anyone in Houston, I got a real job at Century Development Corp as a staff accountant. The Houston economy was booming. For the first five years of my career, Houston was the best market in America. During the next five years, the Houston economy was the worst in America as a result of the energy bust. Century built three high-rise condominiums that opened to an awful market. Keith Oden, the cofounder of Camden, and I started a division to convert the condos into rentals while the for-sale market recovered. Our division was very profitable, which led Keith and I to buy our division that ultimately became Camden.
We had a contest to name our new company, and two long-time employees, Jeanine Henry and Jean Harding - both who are still at Camden, combined the first three letters of my name and the last three letters of Oden's to create Camden. We took Camden public on the HUSE in 1993, with a $200 million market value. Today, Camden is a S&P 500 company with a market value of $20 billion -- a great Houston startup success story, originally funded by Houstonians. Camden is engaged in the ownership, management, development, redevelopment, acquisition, and construction of multifamily apartment communities with a national footprint. Camden is the only job I've had in 46 years in Houston; Keith is the less stable part of our Camden team, having had two jobs!
I remember, years ago, when someone at Century once came down the hall and asked if anyone in the accounting department could do a pro forma for an office building. I raised my hand and said I could. I'd never done one. It's important to have confidence you can do something and go figure it out: "Fake it til you make it". The pro forma worked fine. Real estate is fun. Everyone needs a place to live, and I get to build great buildings. My accounting experience helped me understand the dynamics of business and how they work. Getting up to speed on Port Houston was pretty easy for me. Accounting is the language of business, which helps anyone understand capital, revenue, expenses, and how it all works. [Ric still has his CPA license today.]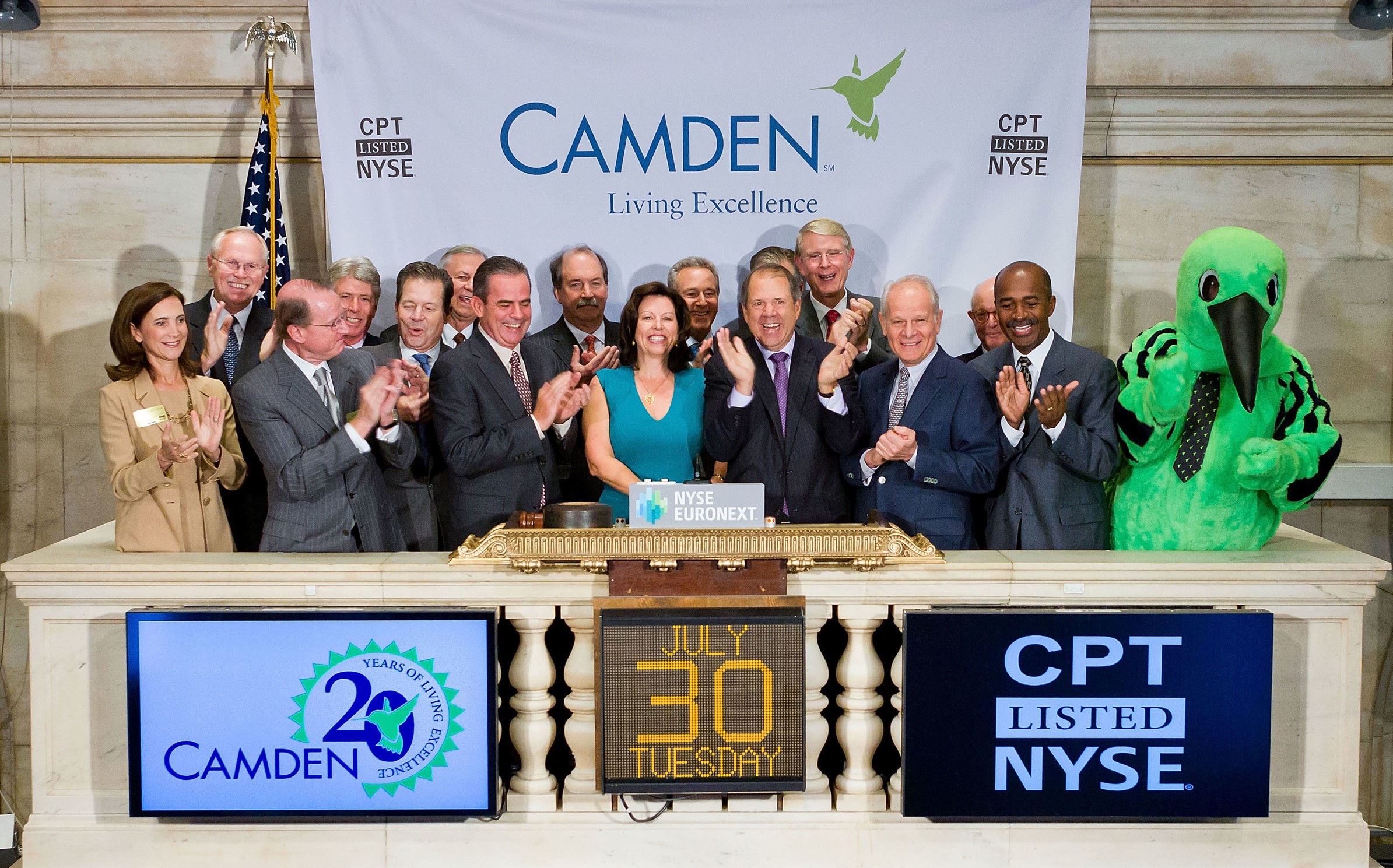 Ric and his Camden Property Trust board at the New York Stock Exchange.
You've been quoted many times as saying company culture is important and that employees should have fun (you've even dressed up as Dolly Parton in skits for company employees). What key lessons have you learned in creating a company culture?
Keith and I grew up in a "Pirate Ship Culture" - no collaboration and people were in it for their own gain. You try to knock down people to gain more. We wanted to build a culture that was collaborative, fun, and an environment where people wanted to come to work. It took time to build. You must be process-oriented, not deal oriented. Peter Drucker said: "Culture eats strategy for breakfast" - meaning a powerful and empowering culture is a sure route to organizational success. The reason Camden has grown and thrived is that we grew our human intellectual capital, and we created opportunity for employees in the company. We created value for all employees.
Early in my career I asked a mentor: How do you get started investing in real estate? His reply: You go borrow $1 million to invest. I didn't have the money, and nobody would lend us money in the beginning. Ten years later this same mentor told me: You need to mature. You shouldn't measure your success by your bank account but measure it by how many jobs you create and how many families you support. When an employee once asked me if it made me nervous to be responsible for all of my employees, I realized it wasn't about me making money but people being able to work, pay rent, etc. Camden provides more than 1,650 jobs and has been recognized as one of the 100 Best Companies to Work For® by FORTUNE magazine for 15 consecutive years. In 2021, Camden also ranked as a Best Workplace for Millennials™ and Women™ and the company was named to the PEOPLE Companies that Care® list. Camden was also ranked 29th in Best Workplace in Texas™ in 2021.
We do a lot of skits to communicate in a fun way with team members at Camden. Most cultural business issues usually are due to a lack of communication: what's going on in the company, how do I know where I fit, how do I feel about it, etc. We bring people together by sharing our experiences and showing our vulnerability, letting them know they are on the same playing field as their leaders. I once dressed up as Dolly Parton, and recently as "Donny" from Donny & Marie. I sang "A Little Bit Rock and Roll" while Keith sang "A Little Bit Country" in front of 500 employees. We create shared experiences that are fun and memorable. [Note: Ric has taken singing and dancing lessons for these events!]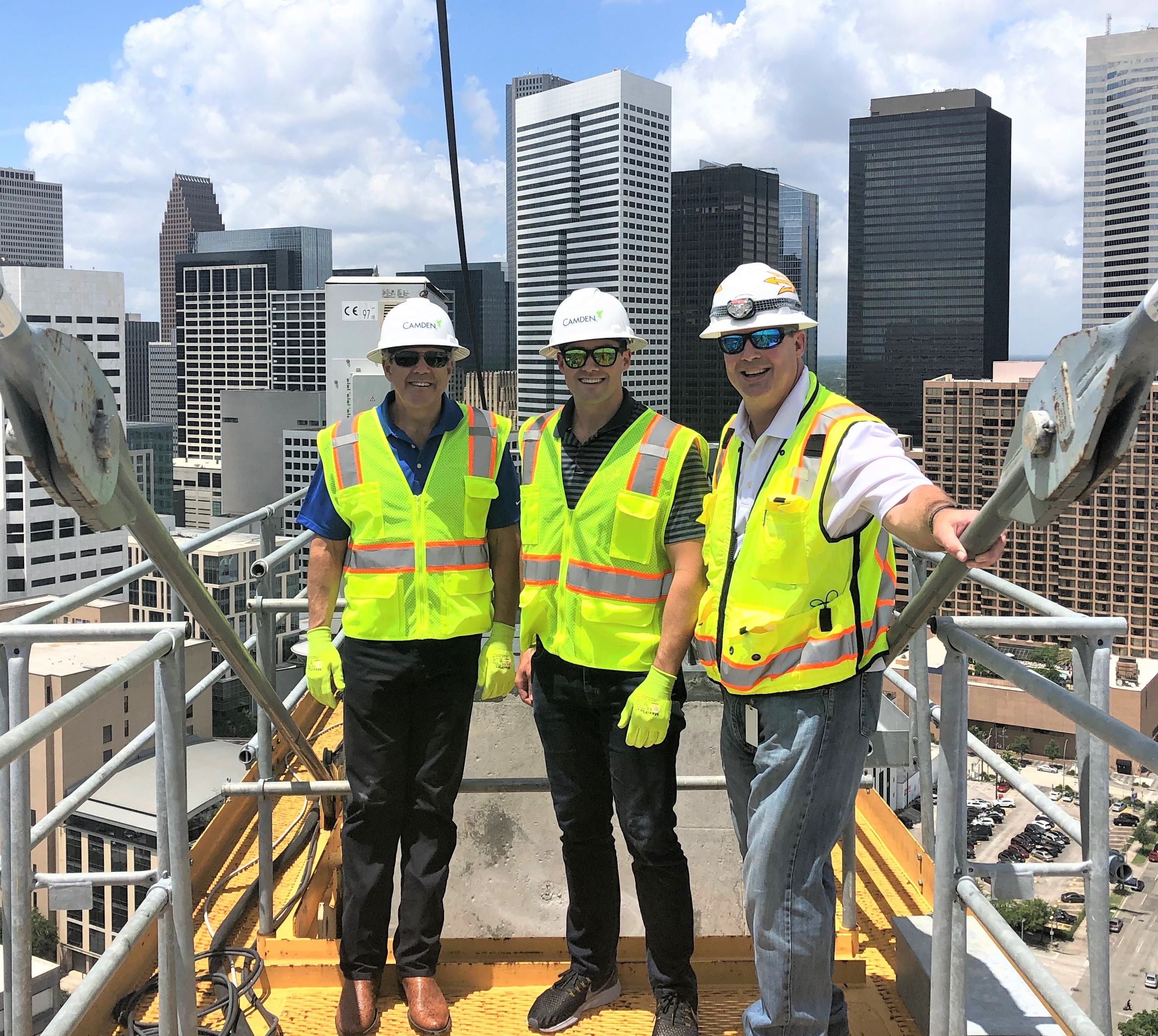 Ric, his son Richard, and Toby Mills, Camden VP of construction,
on top of Camden Downtown Houston in 2019.
What interested you in serving on the port commission when you knew little about ports when you came onboard? How have you seen the port of Houston change? And what do you see in the future for the port?
I was recruited by Mayor Turner and the new Harris County Judge Lina Hidalgo. Serving on the port commission wasn't on my radar even I though I've known many commissioners over the years. I knew the port generally, as I've been selling "Houston" for a long time. There are three economic drivers in Houston: upstream and downstream energy business, the port, and the medical center. I knew the port was a big economic engine, but I didn't know the details. In late 2018, the appointing bodies were looking for someone to serve as chair of the port commission that would be able to provide a new perspective, had large capital project experience and had problem-solving capabilities. I asked Keith Oden for advice (Keith and his family had worked in/out of the port for years). He said it was a huge and amazing civic opportunity for me. I studied the port's financial statements - what a business! Port Houston generates $339 billion of total economic value to the state - 20.6% of Texas GDP and supports 1,350,695 jobs.
Because I've been involved in civic work for over 25 years, this was an interesting opportunity to consider. I like to build things, i.e., Minute Maid Park, NRG, Toyota Center, etc. When I look at civic projects, it is all about creating jobs, and supporting future growth. The port was in the fourth year of the study for Project 11- the deepening and widening of the channel. It was an opportunity for me to help move the project forward. The $1 billion Project 11 is a game changer for our region positioning our port for continuing growth.
It's 2030. Describe how you see the energy transition/evolution and does today's 72% petrochemical cargo change?
We are at the beginning of the energy transition to cleaner fuels, and we need to adapt to the environment. We need to be out in front of the change and make investments now to be the clean energy capital of the world. We have the technology, companies, and the capital to make it happen. It's our responsibility to the future generations to make the environment cleaner and invest in the technologies that will drive us into the future. If we transition and make the investments, we can gain 600,000 jobs rather than losing jobs. We need to adapt, or we will be left behind. Technology will become more efficient. We need to invest to retrain people that are displaced by change, so our industry doesn't leave people behind like that happened in the auto industry. We will still need gasoline for the next 20+ years, but we need to invest now for the future. The Ion Houston, Green Labs, etc., are large incubators in Houston that are working and driven by the energy transition issues. Houston raised $220 million in venture and startup capital five years ago. Today we have $2.5 billion in investment capital and that doesn't include the private companies spending their own dollars on energy transitions projects.
Of all the honors you have had bestowed on you, which honor has meant the most to you and why? What life legacy do you hope to leave your children and grandchildren?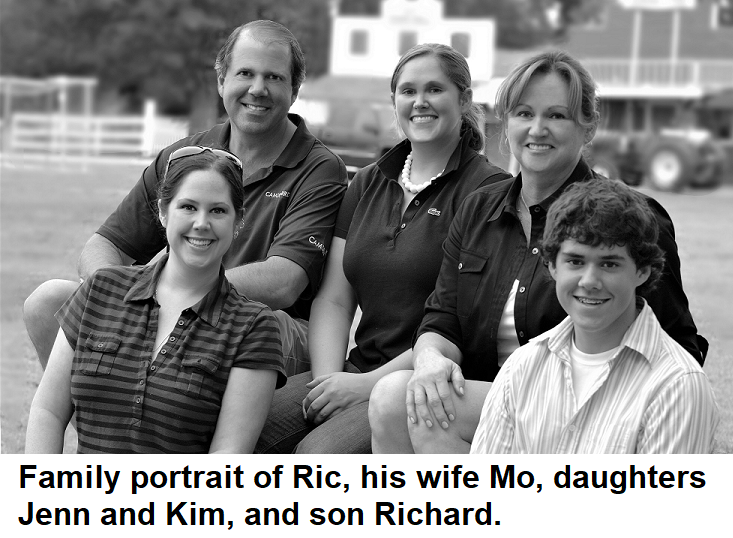 The success of my family is my biggest and most important accomplishment. My wife, Mo, has been my most important partner. We have six grandkids and one on the way. All my three kids, Jenn, Kim, and Richard, are doing great and contributing to their communities. It's an honor and responsibility for me to make sure they are responsible citizens.
From the business perspective, I'm proud of Camden being named on the 100 Best Companies to Work For® by FORTUNE magazine for 15 years, seven of those years in top ten, showing we built a great company that people like to work for, creating values for our teammates and our customers. These accomplishments reinforce that Camden exists to improve the quality of the lives of our teammates, customers, and our stakeholders one experience at a time. We improvement teammates lives by providing great jobs, upward mobility, fair equal pay, and a great environment to work. We improve our customers lives by providing homes where they create their most important memories. We improve our stakeholders lives by investing their hard-earned money in our apartments and teams and producing excellent investment returns for them to use for retirement, pay medical bills, and more. When we put smiles on our teammates' and customers' faces, smiles always appear on our stakeholders' faces!
"Live a great life. Do good things for your family and community. It's a short life." - Ric Campo
Join us in honoring Ric Campo at the Port Bureau's 2022 Annual Maritime Dinnger on August 20. Register here!